For many years, Dr. Stephen Dunn, Chair, Department of Surgery and Chief, Division of Solid Organ Transplant at Nemours/Alfred I. duPont Hospital for Children, has volunteered his time and expertise to assist colleagues in Bolivia with life-saving liver transplantation for their pediatric patients. In early May, Dr. Dunn and fellow Nemours team members traveled to Bolivia as volunteers to continue this important work.
On this particular trip, interventional radiologist Dr. Deborah Rabinowitz performed a radiologic procedure for a child who had complications after a liver transplant at Clinica Incor in Santa Cruz, Bolivia. It was the first time a pediatric invasive radiology procedure of this type had ever been performed in Bolivia. Dr. Rabinowitz joined the team of physicians for this project specifically to assist this child. In this case, an obstructed bile duct had caused a serious infection that threatened the child's life. In the past, treatment in Bolivia would have required a difficult and painful operation. But after draining the bile duct for one day, Dr. Rabinowitz was able to offer a minimally invasive biliary stricture procedure.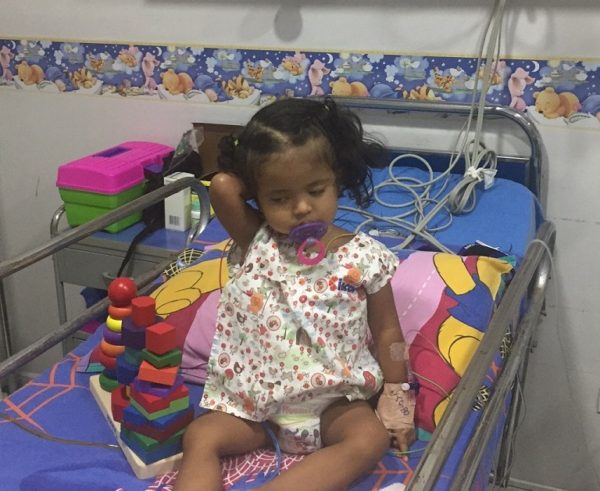 The first liver transplant in Bolivia was performed in 1996. Members of a Nemours team participated in that procedure, in which a mother donated a small portion of her liver to her infant daughter. The event captured the imagination of the people of Bolivia, and resulted in "Indira's Law," regarding organ donation. Today, that infant is a healthy young adult attending college, and the Nemours team continues the work of supporting and developing the living liver donation program. A pediatric invasive radiologist adds another important component to the program's development.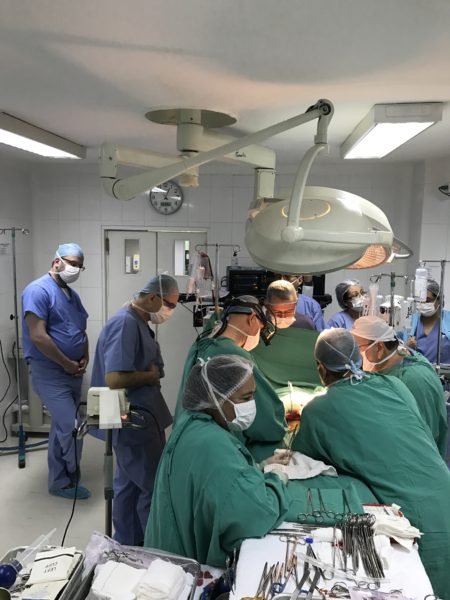 During this same trip, Dr. Dunn and team performed a living donor liver transplant, in which a mother donated a portion of her liver to her daughter. The 14-hour procedure was performed by specialists from Nemours as well as Thomas Jefferson University Hospital, working together with their Bolivian counterparts. Dr. Freddy Gutierrez heads up the Bolivian Liver Transplant team; his medical counterpart is Dr. Ever Escobar — one of just a few hepatologists in Bolivia.
The team members from Nemours duPont Hospital for Children include Dr. Deborah Rabinowitz, Dr. Christopher Raab, Dr. Christopher Plymire, and Dr. Stephen Dunn. Dr. Warren Maley, a transplant surgeon from the Sidney Kimmel School of Medicine and Jefferson Hospital in Philadelphia, removed a portion of the mother's liver. Then, Dr. Dunn transplanted the liver into the daughter's body with Dr. Maley's assistance. Dr. Maley is also working to develop an adult liver transplant program in Bolivia.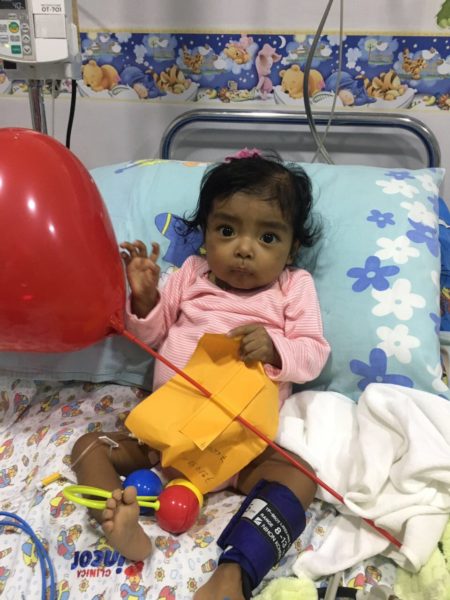 All three of the patients are doing well. The child who needed the minimally invasive biliary stricture procedure has significantly improved. The mother who donated her liver is recovering well, and her very ill 8-month-old baby now has a well-functioning new liver and is recovering rapidly.
Our medical colleagues in Bolivia are very pleased with this collaboration, and are continuing efforts to improve the program and make this life-saving treatment available to more children and adults in Bolivia. The Nemours and Jefferson team shares this vision, and hopes that one day the collaborative effort will lead to an independent Bolivian program.