Julieth was only 18 months old when we received her diagnosis. We went to Nemours Children's Health in Lakeland to see Dr. Khoury after expressing our concerns about Julieth's development to her pediatrician. Since Julieth learned to stand and walk with assistance (around 8 months), I noticed that she would bend her right foot while walking. Then, when she turned 15 months old and started walking on her own, she had difficulty maintaining her balance, fell frequently, and her torso leaned to one side while walking. She seemed to walk like a person with a limp. For this reason, I decided to have her evaluated by a specialist. When we arrived at Dr. Khoury's office and he reviewed her x-rays and evaluation, she was diagnosed with hip dysplasia.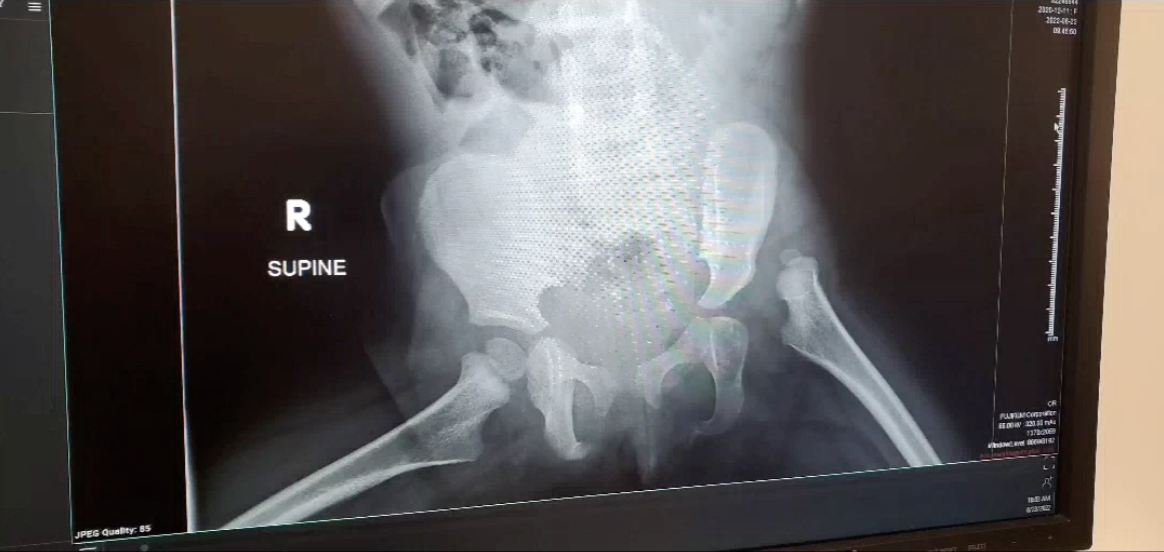 Before we started treatment at Nemours Children's, Julieth's condition affected her daily life. Her development was affected as she appeared to have difficulty and discomfort while walking. She couldn't tolerate standing or walking for long periods. I joined Facebook groups to learn from other families who were dealing with a similar circumstance, and this helped me prepare mentally for my daughter's upcoming treatment.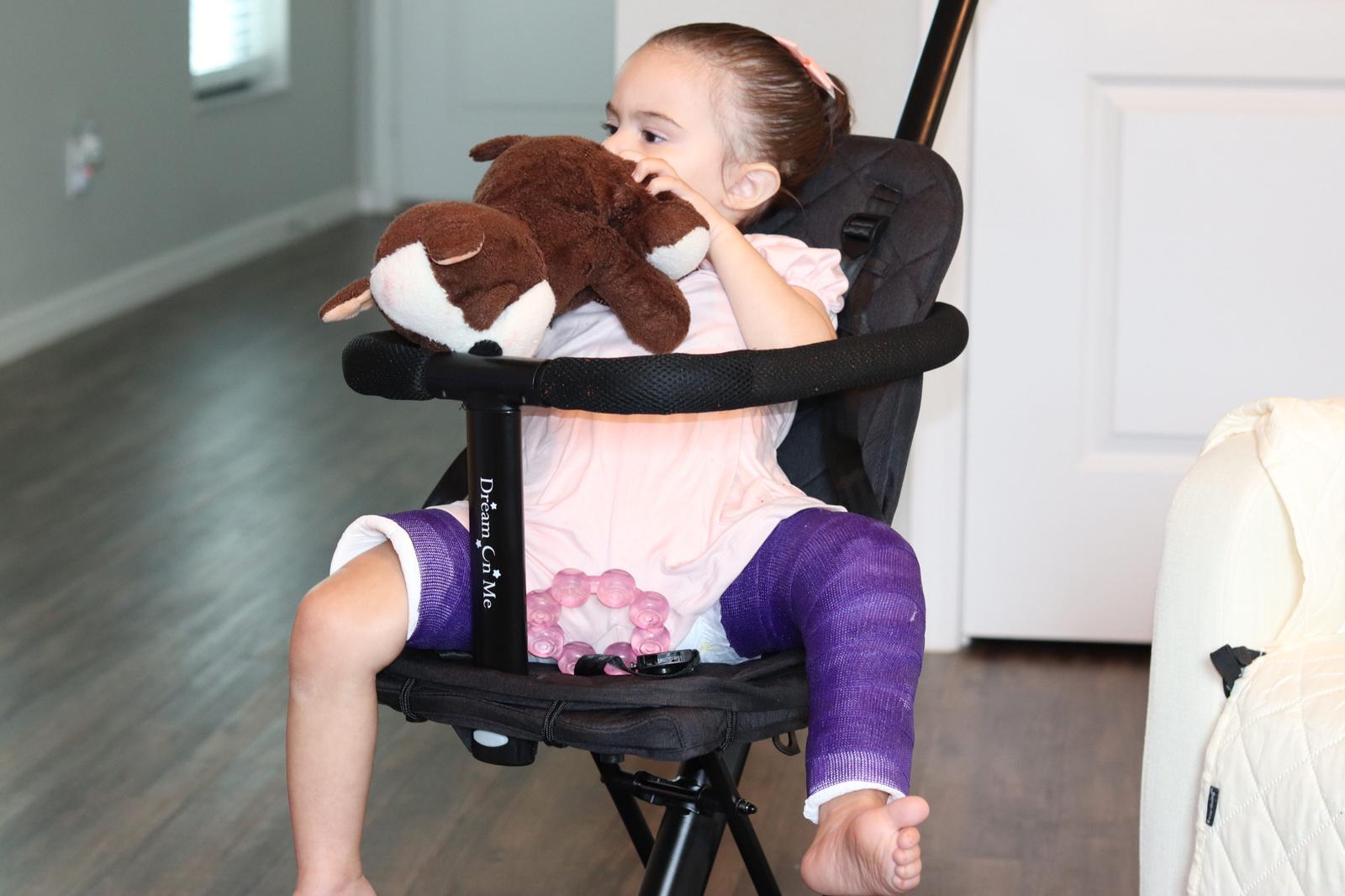 Julieth's treatment required three surgeries and an eight-week period where she had to wear a cast that immobilized her hip. I was not expecting that news at all. It was a challenging and lengthy process, especially ensuring that she and her brother's daily activities were unaffected. Instead, we learned to modify and adjust some activities to make things easier. As a caregiver, this experience made me mentally stronger.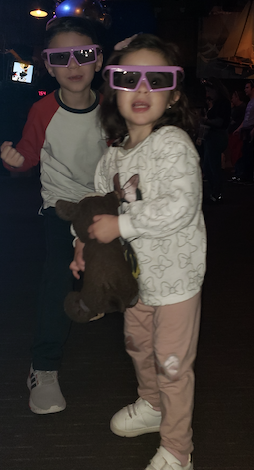 I will never forget Dr. Khoury and the entire team. Dr. Khoury always inspired confidence, security, and peace, and I knew I was in the right place. Similarly, the team always kept me informed, which provided me with more security in the process. Now I feel extremely happy and grateful. Eight to nine months post-recovery, my daughter walks without any conflict, and she is extremely independent and happy.
Our plan for the future is to continue checking Julieth's hip development annually with X-rays, and she will continue to use the Rhino brace at night until she is three years old. Our main goal is to live life. Thanks to Dr. Khoury and the entire Nemours team, she has the opportunity to grow pain-free and in optimal conditions.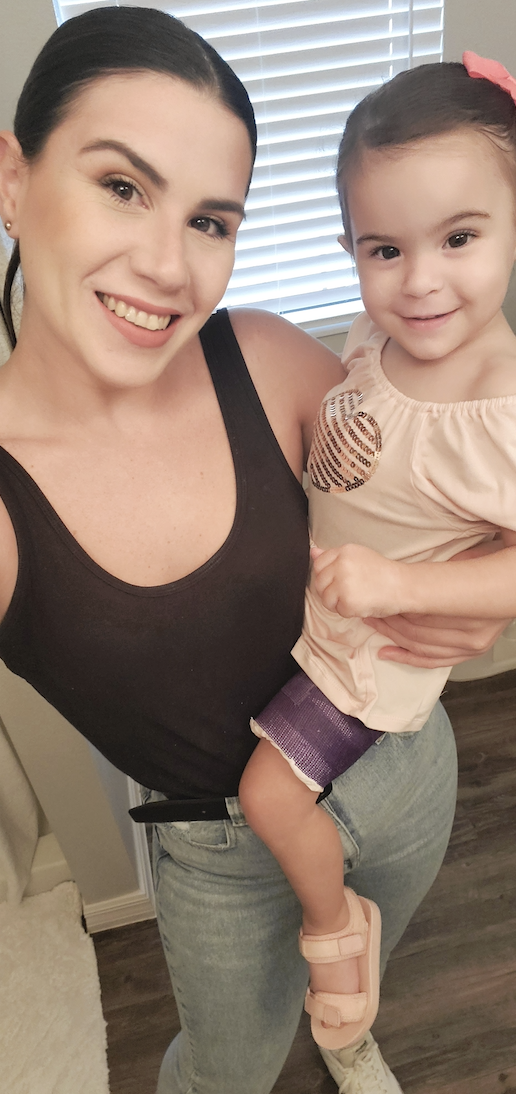 To any parent whose child is going through a similar situation, trust your instincts, and take action as soon as possible. Healthcare professionals are there to address all our concerns, and as parents, we know when something is not going well. For those who are currently going through this process, my advice is to strengthen yourself mentally, utilize your support network, and find ways to provide your child with a sense of normalcy during the treatment process. In my case, living away from my entire family for the last six years, I have not had additional support. This made our journey challenging because we, as mothers, take care of all the needs of our children; but nothing is impossible. Additionally, having patience, a positive attitude, and faith that God is by our side to heal our children is the main focus and motivation we need every day.