"We are so happy with Dr. Khoury and what he's been able to do for our son. He is an amazing doctor. He always treats everyone with respect. We are excited to continue our scoliosis journey with Dr. Khoury and Nemours." –Mom to Quinn (age 4)
Quinn's mom first noticed something was wrong with his back when he was just 2 months old. "I could feel a bump on one side of his back," she explains. "I thought it was lack of muscle tone…I didn't know that what I was feeling was the rib hump."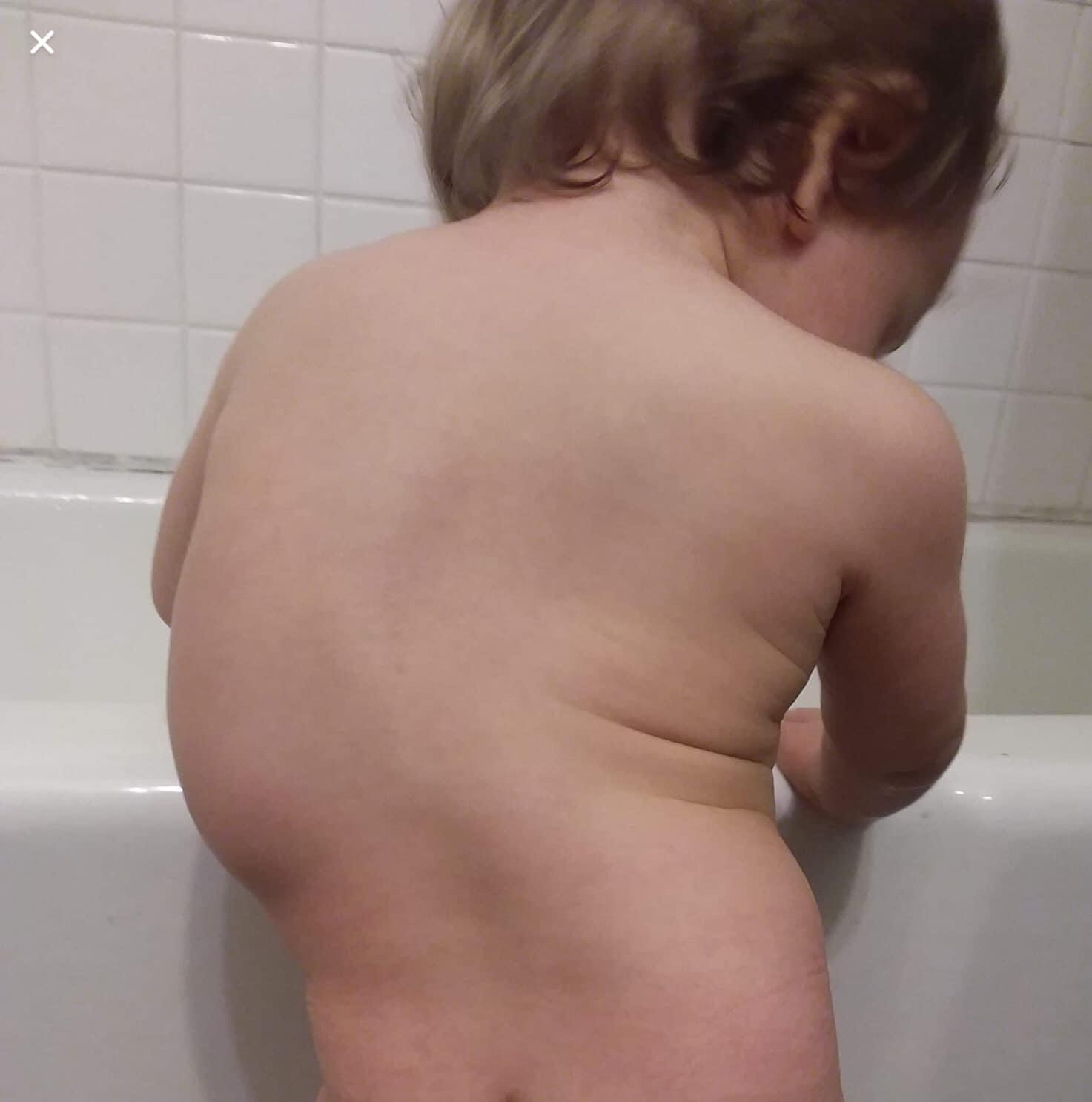 When she mentioned this to Quinn's pediatrician, she diagnosed him with torticollis and Quinn began doing physical therapy. His torticollis eventually got better, but mom knew there was still something wrong with his back. That was because Quinn didn't sit on his own until around 8 months, and he didn't crawl until after 9 months. She found a group on Facebook called "early onset scoliosis and Mehta casting." The more she read stories from other moms (and asked questions), the more she realized her son probably had scoliosis.
"Every time Quinn had a doctor's appointment, I would bring it up to his pediatrician…when my son was 10 months old, his doctor listened and we got a referral to Nemours," Quinn's mom explains.
Quinn and his family traveled to the Center for Orthopedics & Sports Medicine at Nemours Children's Hospital, Florida in Orlando for a second opinion with Dr. Joseph G. Khoury, a pediatric orthopedic surgeon and specialist in infantile scoliosis.
Finding Better Answers
"After talking with moms in the Mehta casting group, I learned about Dr. Khoury, and that many families recommended him and that he was trained by Dr. Min Mehta herself, so we decided to make the three-hour drive," says Quinn's mom. "We loved Dr. Khoury's bedside manner and how knowledgeable he was…we decided to switch."
Once at Nemours, Quinn had a traditional X-ray (one taken while a child is lying down) and was he diagnosed with a curve of 36 degrees. Nemours also decided to do a standing X-ray now that Quinn was at the age where he could stand with minimal support and because that type of test is more accurate. That's when they found out Quinn's curve was actually 75 degrees.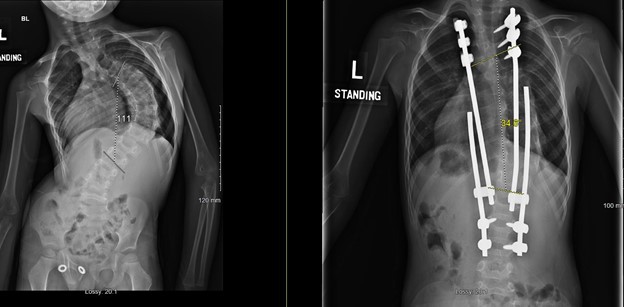 "We got Quinn's first cast two weeks after his first birthday," Quinn's mom remembers.
Quinn's first cast with Dr. Khoury went great. It was nice and thin. It wasn't too long, and he was able to sit without discomfort and got used to moving around. "I have lost track of how many casts we've had, but I think it's somewhere around 16. We casted for three and a half years."
Quinn's mom says the hardest part about casting is not being able to take regular baths or do things that involve water. Leading up to casting Quinn's family tried to get in a lot of water time by going to the beach, playing in the pool, etc.
"But kids are very resilient, and many of the 'tough times' are so much harder on the parents than the kids," she says.
Looking Ahead Together
Dr. Khoury was able to get Quinn's curve down to 20 degrees with Mehta casting. Plus, according to Quinn's mom, they have been able to avoid countless surgeries.
"We are so happy with Dr. Khoury and what he's been able to do for our son. He is an amazing doctor. He always treats everyone with respect. Everyone I've ever talked to adores him. We are so blessed to have him as our son's orthopedic doctor. We are excited to continue our scoliosis journey with Dr. Khoury and Nemours."
When Quinn turned 4 years old, the correction he was getting from casting started to slow down. This means Quinn is now out of casts and on to bracing. Quinn is also excited to be starting preschool in the fall.