One evening shortly before Aiden's 7th birthday, his father noticed Aiden was unable to speak, drooling, and had a facial droop with left sided weakness. I was working as a pediatric nurse at a community hospital, where he brought Aiden. We thought he was having a stroke. He was transferred to the Emergency Department at Nemours Children's Hospital, Delaware, where he had a full work up and was diagnosed with epilepsy and started on medications within 24 hours of arrival.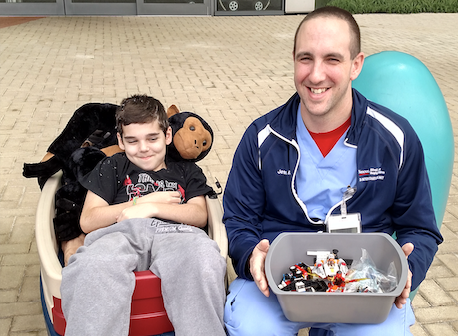 Aiden tells us he had several episodes before anyone saw him and was very scared. Fortunately, we don't think he had many seizures before treatment. It still impacted his life, unfortunately limiting some of his activities, however he is definitely coming into his own and doing so well. He even wants to go into the medical field to be a surgeon.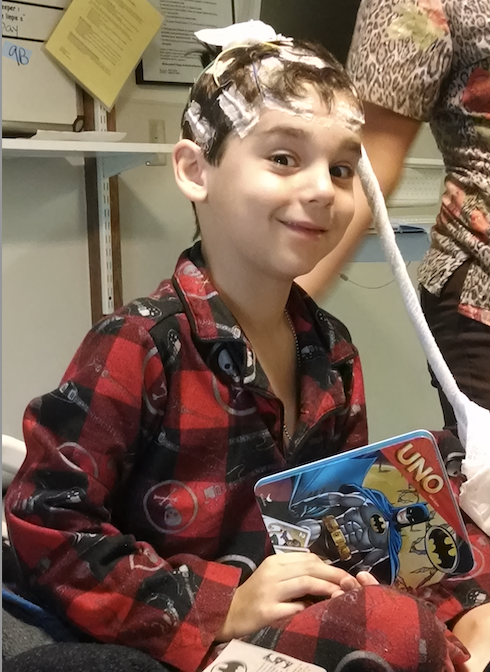 Epilepsy and the resulting seizures were a frequent part of our lives, as were many of the amazing nurses and doctors who cared for him. He was always happy to have male nurses who made him comfortable, built Legos with him, helped comfort him whenever he was in inpatient. Child Life helped him cope through many IVs, MRIs, and the EEG techs were always so kind.
This was not our first experience with the amazing nurses at Nemours. One nurse in the PACU caring for his older brother ultimately changed everything for us. Because of her, with four children at home, I went back to school to become a nurse and care for patients and their families as she did. As the mother of a child with a chronic illness, you become an advocate for your child, I wanted other parents to know they would always be heard as we are caring for their child and that as providers we would advocate as well.
Now, at age 15, Aiden is feeling excited for the future. "Don't give up or lose hope," he would say to another patient going through the same thing as him. "I am getting better, and you can too."