Shortly after his arrival into the world, Aiden was whisked away to the NICU. He was born with an array of complex health concerns, which led doctors to diagnose Aiden with 22q deletion syndrome (AKA DiGeorge syndrome or velocardiofacial syndrome).
22q deletion syndrome results from a small, missing part of chromosome 22. This deletion affects several body systems during development and can cause heart problems, kidney problems, a weak immune system, low calcium levels, hormone imbalances and speech problems, among other issues.
Like up to 90% of children born with 22q deletion syndrome, Aiden struggled with nasal sounding speech. Because of this, it was hard for his parents to communicate with him and understand him, leading to frustration. After meeting with Dr. Kellogg and the rest of the 22q Team at Nemours, Aiden's parents decided to pursue surgery to improve Aiden's speech.
When Aiden and his family arrived for his surgery, they immediately felt like family. "The doctors, nurses, and other clinicians are always helpful. They care for Aiden as if he is everyone's baby. They love him very much," say Aiden's parents.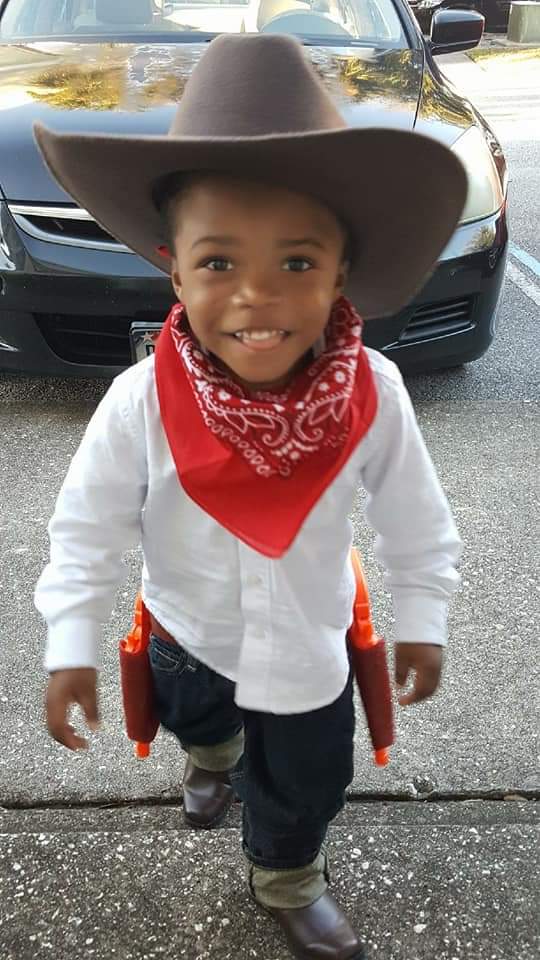 Aiden is now recovered from surgery and thriving. His parents couldn't be happier! "We are so blessed and thankful that Aiden is doing well. He is now very expressive. We can understand his wants. He loves to sing. Hearing his voice for the first time was glorious. He is full of potential and continues to make all A's honor roll and now a brown belt in Martial Arts," say his parents.
"We now have a positive outlook and know that Aiden will do well. We plan on continuing speech therapy to improve his pronunciation. Ms. Yeraldi has also started working with him on inferences and understanding what he reads. Aiden is full of potential. He says he want to be a doctor, like his favorite Dr. Kellogg, so that he can heal and help other kids get better," they say.
When asked what advice they would share with other families that are dealing with 22q, Aiden's parents say, "Have faith, be your child's biggest advocate, and have a strong partnership/relationship with their medical staff. Prior to his surgery, we were fearful and asked a lot of questions. The medical staff was understanding and took the time to explain to us. Take the time to ask questions to understand. The best is still to come!"