This year marked the fourth time that patients and families gathered to share stories, common concerns, and inspiration at our annual Patient and Parent Mentoring Event, hosted by the Nemours Spine and Scoliosis Center. More than 100 people gathered at Nemours/Alfred I. duPont Hospital for Children on a gorgeous spring day.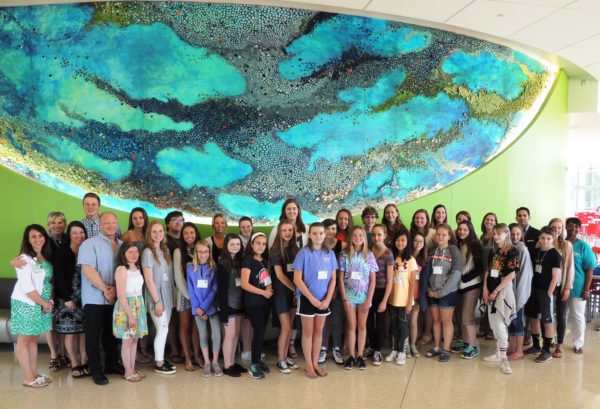 As in years past, this event was open to families with adolescents who have idiopathic scoliosis, which is the most common form of the disease. More than 3% of the population has scoliosis, a condition that causes the spine to curve from side to side. For some, no treatment is necessary, just periodic monitoring of the curve by a healthcare provider. For others, treatment is required, which can include bracing to halt or slow down the progression of the curve, or surgery to correct the deformity.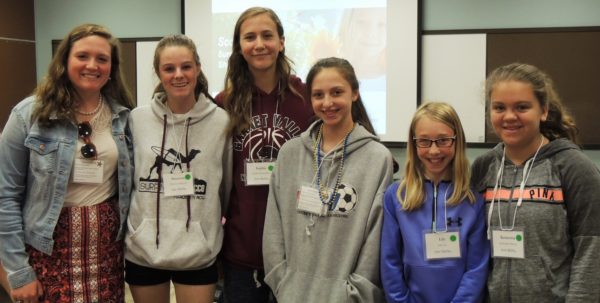 At the mentoring event this year, Dr. Suken Shah started things off by sharing a talk about "Scoliosis: What the Future Holds." He discussed the latest operative and non-operative technology used to monitor and treat our patients, improvements in patient care during treatment, and our latest outcomes and techniques.
Then, everyone had the opportunity to choose a workshop—the topics were bracing, surgery, or long term prognoses after treatment. Over a dozen patients and healthcare professionals shared their insights into treatment and outcomes for these patients, and everyone had a chance to ask questions. This provided an opportunity to interact with the entire care team outside of the exam room and to learn about all the options a family has after diagnosis.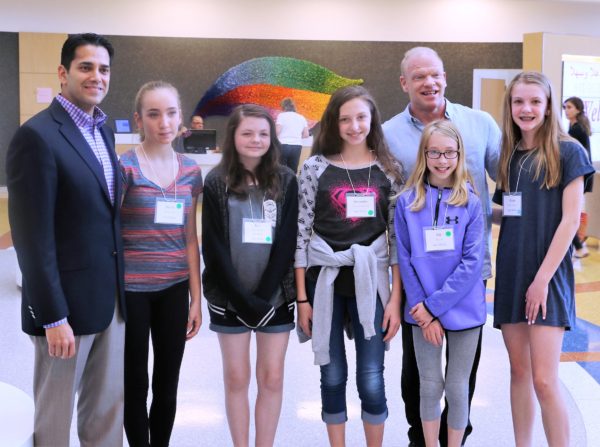 In the afternoon, patients and families were able to connect and talk with each other in a non-clinical setting. The goal of the event is to connect families —parent-to-parent and patient-to-patient—so they can share their experiences. The last workshops of the day presented an opportunity for patients to meet more intimately and talk about their experiences, while parents were doing the same.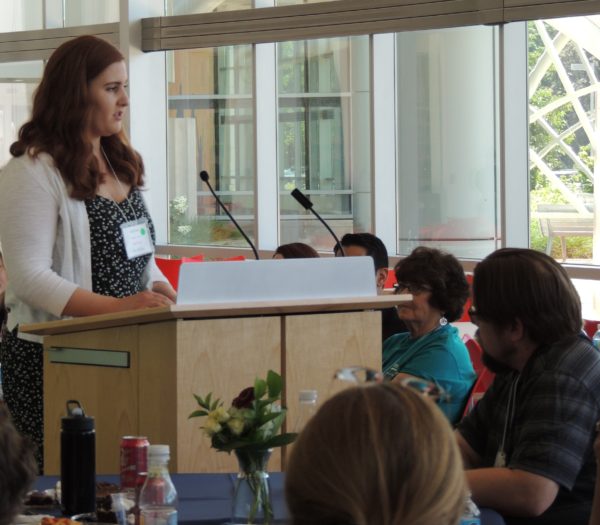 If you have questions about scoliosis, its treatment, and our family-centered programs, please contact Alicia McCarthy at the Nemours Spine and Scoliosis Center: alicia.mccarthy@nemours.org
Learn More:
Nemours Spine and Scoliosis Center
Scoliosis (Nemours KidsHealth)