Jason's story began with a seemingly innocent complaint, ear pain. Concerned for her son, Andrea promptly scheduled an appointment with their Nemours Children's Health primary care pediatrician, Dr. John Clore. Initially, the diagnosis appeared to be a mild outer ear infection.
However, later that day Jason began vomiting consistently. The family returned to Dr. Clore's office, who advised them to seek emergency care at our hospital. Little did they know that this visit would mark the start of a challenging journey.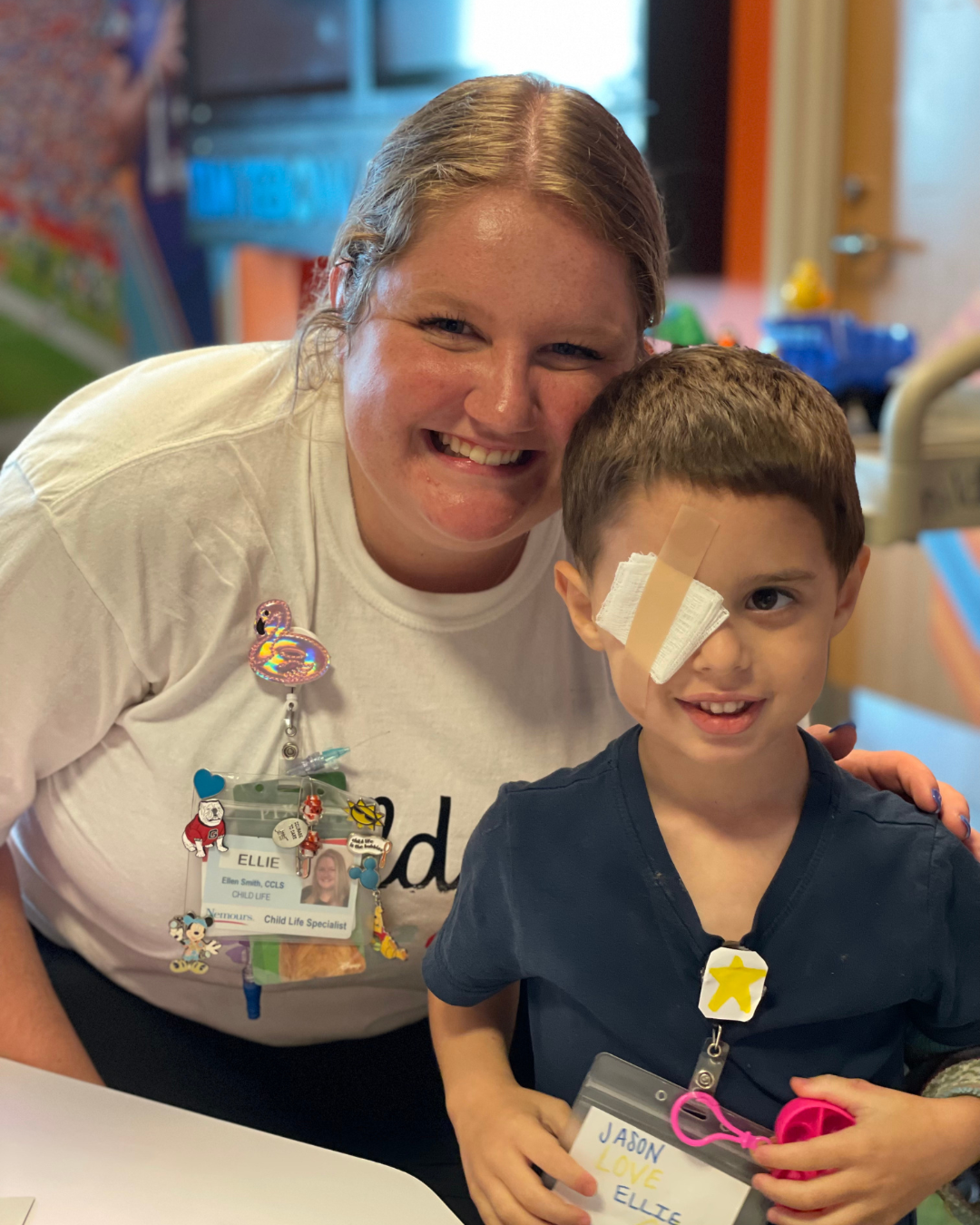 Jason was tested for various illnesses, including strep, flu, and COVID-19, but all the results came back negative. It wasn't until they reached the emergency room at Nemours Children's Hospital, Florida that the real diagnosis was discovered – strep A in Jason's bloodstream.
Jason developed a rare complication from his infection of severely increased intracranial pressure. This led to constant excruciating head pain and double vision. He was at significant risk of losing his vision. His complication and symptoms were quickly managed through the skilled efforts of neurology, neurosurgery, and ophthalmology. Without rapid and aggressive treatments, he would have been a risk for permanent long-term deficits.
Before this sudden illness, Jason had been a healthy kid – active, carefree, and full of life. His diagnosis came as a complete shock to Andrea and her family. "As parents you can tell when something is wrong," says Andrea, "and we knew that something was wrong when we brought him into the ER."
Andrea's experience with Nemours began when their original pediatrician retired, and the practice was acquired by Nemours. From the moment she met Dr. Clore, she knew she had found the right place for her children's care. "He has great bedside manner with the adults and the kids," says Andrea. "He explains things in a way that makes sense and is open to answering any and all questions I have."
Jason's illness was undoubtedly one of the most challenging experiences of Andrea's life. Yet, she found comfort in the incredible care provided by the Nemours team. "I am so unbelievably thankful to the amazing, due diligence of the entire Nemours family for caring for my child," says Andrea. "The ER nurses are patient, kind, gentle, and always bring a smile to our room. They even came upstairs to visit when they could. Jason has shared many TikTok videos with the nurses. Child Life Specialist Ellie Smith came in during Jason's first day in the PICU and has become his favorite person in the hospital, maybe even on Earth. I'm sure she does this for all her patients, but it felt personal when she would go out of her way to find toys and activities that Jason would love during those agonizing days."
Neurologist Dr. Matthias Zinn saw Jason when he was first admitted into the hospital.
"Sometimes when a specialist doctor is in the room, they only focus on their specialty, but this was never the case with Dr. Zinn," says Andrea. "Dr. Zinn was in the rounds with the floor doctors and collaborated with all the teams, making sure that Jason as a whole was cared for. Everything around us was taken care of so that as parents, my husband and I could focus on our child. I cannot thank everyone enough for their care in dealing with my son. From the child life team, to nurses, to doctors, to food service, the love that these people have for children radiates."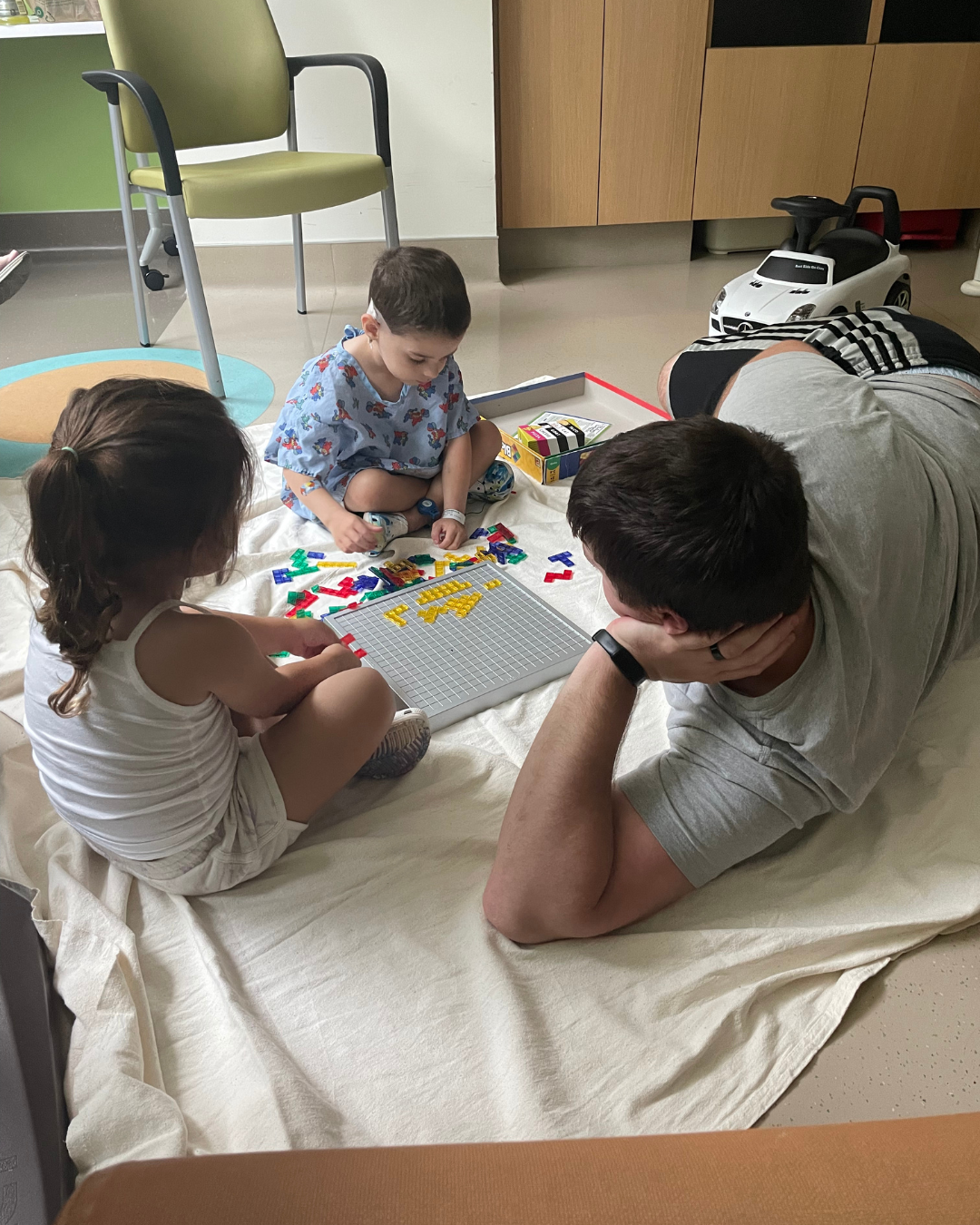 Returning to normal life after Jason's experience has been challenging for the family. New routines, including twice-daily belly shots and NG tube medications, have become part of their daily life. "The nurses explained to us how to do all these things and properly care for his new accessories," says Andrea. "Jason likes to show his friends and neighbors the NG tube and get his medications with them watching. He feels special having something that not many people have."
As Jason continues to heal, the family is adjusting to their new normal. He returned to school with some minor adjustments to make his education safe and accessible.
For parents facing a similar situation, Andrea offers this word of wisdom, 'breathe.' "There is no denying that seeing your child in pain, hurting, and/or sick in a manner that you can't fix is awful," says Andrea. "Watching your child be rolled away from you to an operating room is torture. But Nemours is the best place for your child. The care is truly focused on your child's needs and everything they do is in the best interest of your child. You're in great hands."