Aaron is a fun-loving 11-year-old boy who keeps his family on their toes and filled with love with his infectious laugh. But Aaron's life is not without its challenges. At just 6 weeks old, he was diagnosed with Bruck Syndrome, a type of Osteogenesis Imperfecta characterized by brittle bones and muscle stiffness. Despite his condition, Aaron refused to let it hold him back. He was determined to live life to the fullest, and his family has supported him every step of the way.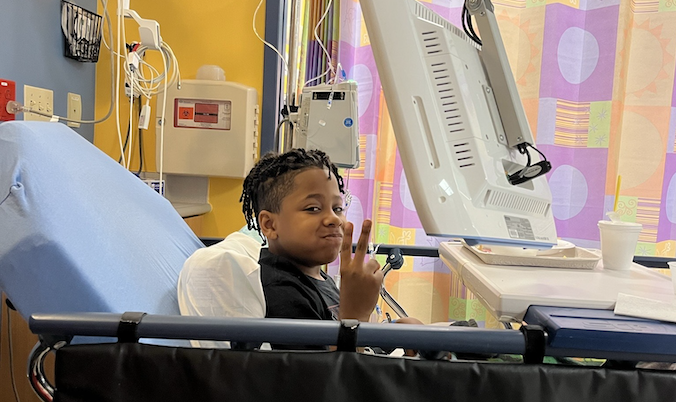 Aaron's mom Elvia says, "Nemours Children's Hospital, Delaware has been a second home for us since 2015. The amazing staff made us feel at home from the moment we walked through the doors for the first time. Which is why when he had major surgery on both legs this past October, we felt like he was in great hands with Dr. Jeanne Franzone and Dr. Reid Nichols."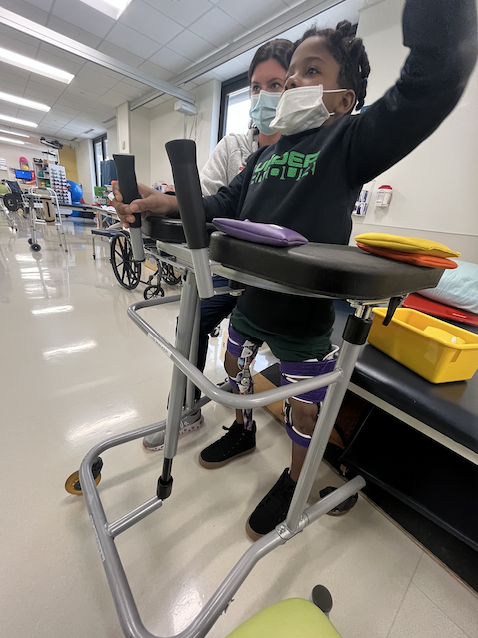 Dr. Franzone and Dr. Nichols were there throughout the three-month rehabilitation process after the surgery, along with a team of occupational and physical therapists, nurses, and doctors. "Aaron's positive outlook and bright energy will take him far!" – Dr. Jeanne Franzone
Despite the myriad challenges he faced, Aaron never lost his spirit. He worked hard every day to regain strength in his legs, and with the help of his care team at Nemours Children's, he succeeded. He now has two healthy legs to walk on, and because of that, he has regained muscles that haven't been used since he was a baby.
Aaron continues to attend therapeutic outpatient services at his local Nemours office closer to home, and he is thriving. His family looks forward to having many more visits at Nemours, knowing that he is in the best possible hands. And as for his infectious laugh? It's still as present as ever, a reminder that even in the face of adversity, joy can always be found.