At 7 months old, Zane Brooks was diagnosed with Morquio A, a genetic condition that causes an enzyme deficiency with bone, heart, vision, and hearing problems. After his older brother (age 2.5 at the time) was diagnosed with Morquio A, Zane underwent genetic testing where he found out he did as well.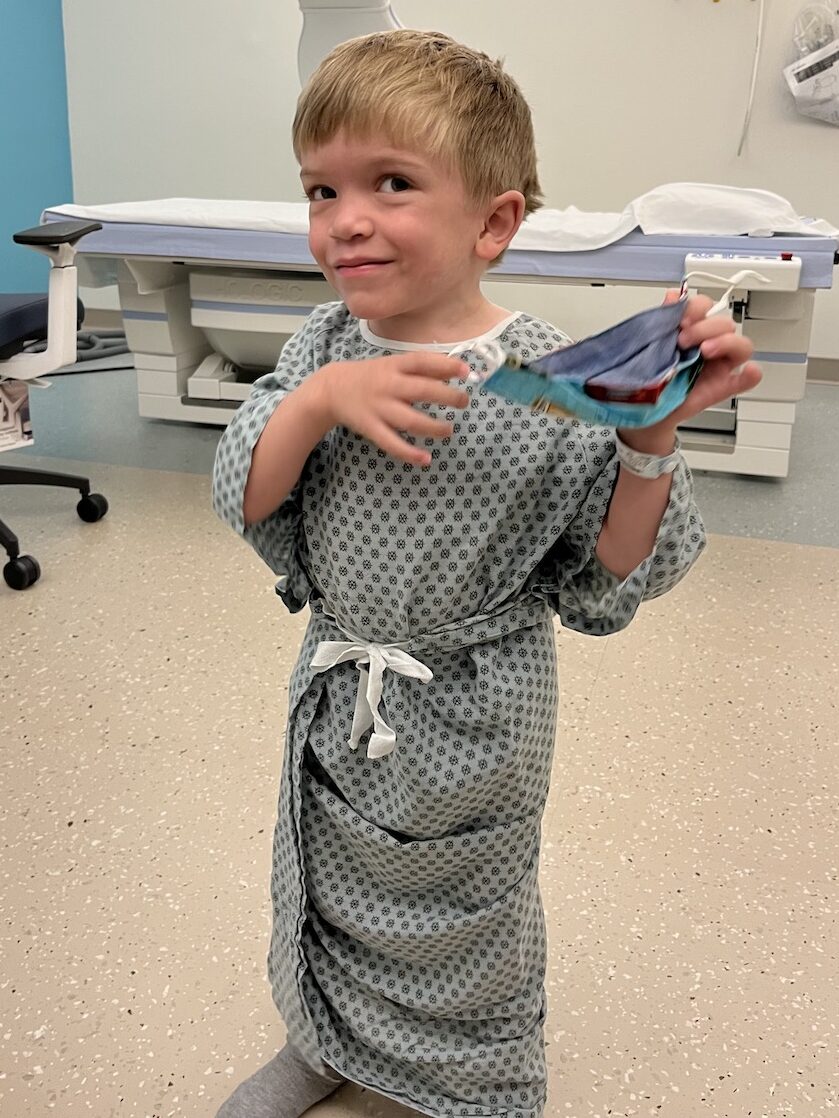 "As soon as we heard that Morquio may be the diagnosis, we researched online and quickly came to the conclusion that Nemours was the best place for treatment," said Zane's mother Kimberlee. "Between blood work and official diagnosis, we watched many medical presentations on YouTube from Dr. Mary Theroux and Dr. Will Mackenzie and knew Nemours was the safest place for our boys."
The day of Zane's diagnosis, the Brooks reached out to Dr. Theroux and Colleen Ditro. "Within 24 hours we had kind, knowledgeable emails in response," said Kimberlee. "I remember talking with Colleen days after diagnosis as she walked me through the next steps for our boys. It was an encouraging, productive, and easy conversation that left me thankful for a team who knew Morquio inside and out."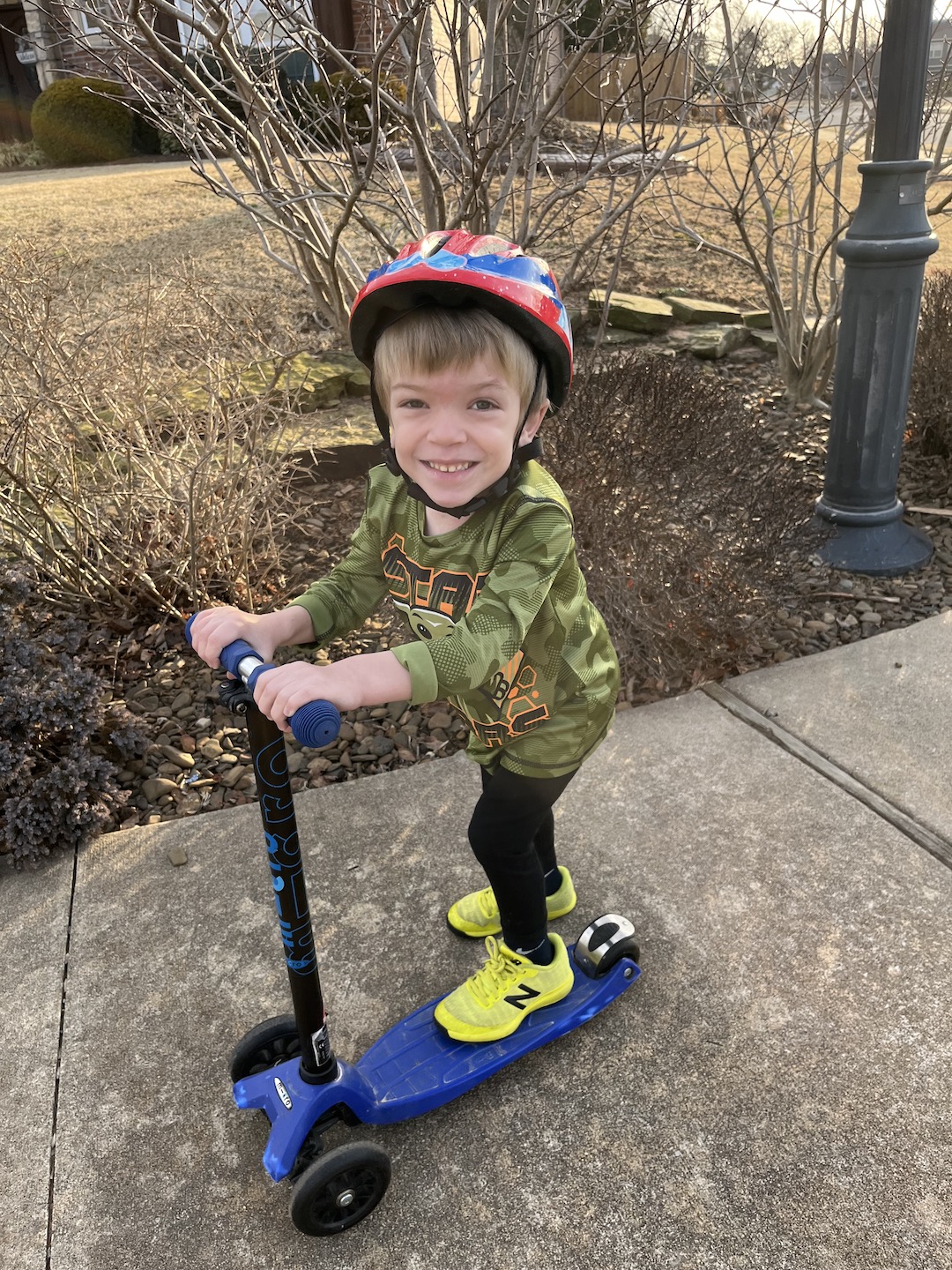 Zane made his first trip to Nemours in February 2017 where he saw Dr. Bober, a pulmonologist, and Dr. Will Mackenzie. While there, Zane had a sedated MRI and a port placement surgery.
"We have had exceptional experiences with our care team," says Kimberlee. "Colleen constantly goes above and beyond as she explains, cares for, communicates, connects, and guides us through appointments and surgeries. She is always quick to answer emails and point us in the right direction. Dr. Stuart Mackenzie is an exceptional communicator and surgeon. We are so glad that he cares for his patients with humbleness and determination to see them succeed. Even though we are typically not at Nemours more than once or twice a year, we continue to see the same familiar faces in the PACU, on the floor, checking patients in, and doing physical therapy. They remember us and are quick to say hello."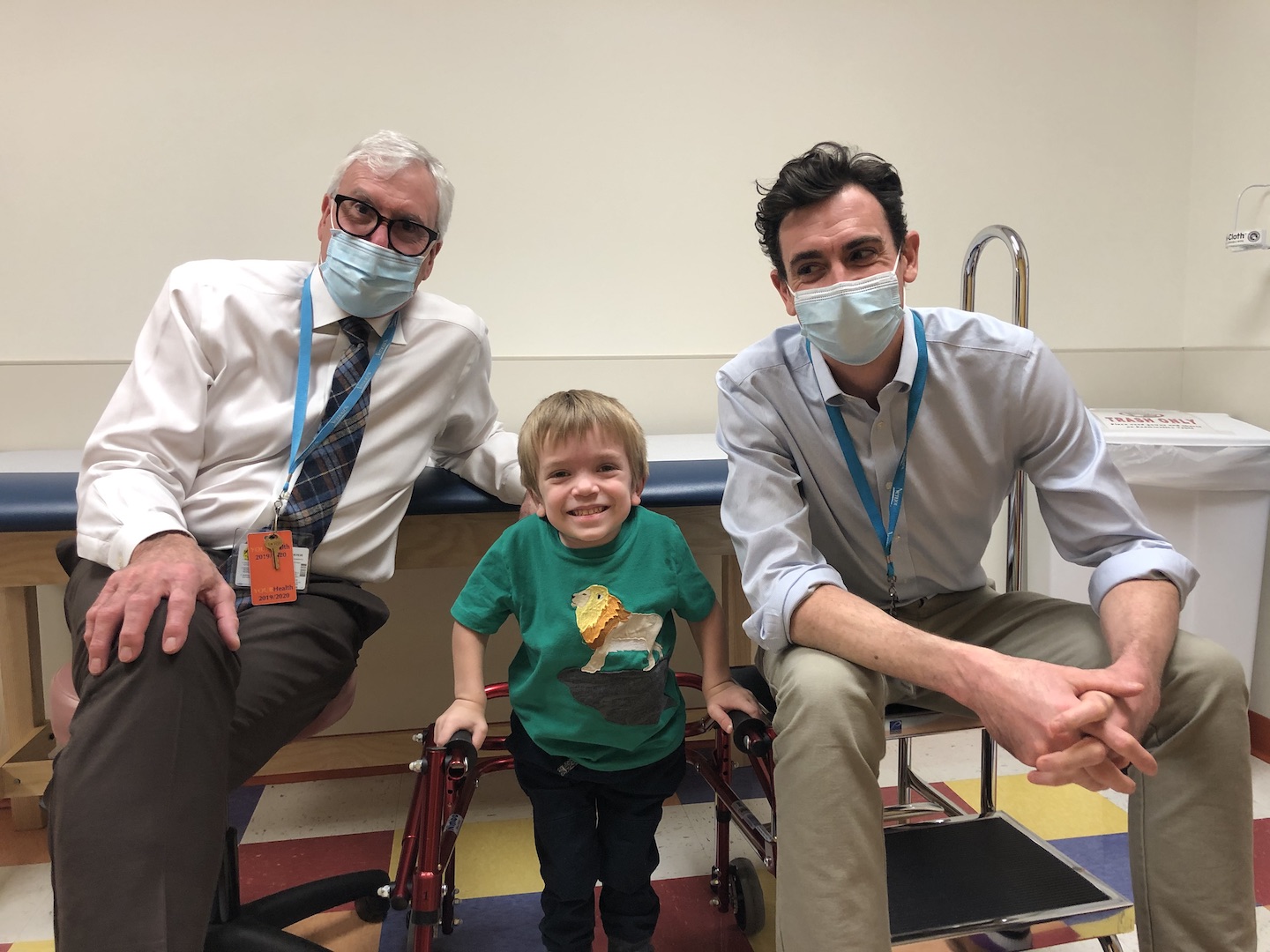 Zane, now age 6, says, "I like Dr. Stuart Mackenzie and Dr. William Mackenzie. They help my body. I'm thankful they work on my bones and do surgeries. They are fun, kind, nice, and always willing to talk. I love them. My favorite parts of going to the hospital are visiting with Dr. Mackenzie, having MRIs, and getting prizes. I'd rather go there than the beach." When Zane grows up, he wants to work for the FBI, be an artist, help kids to not fear the doctor, and spend time with Dr. Mackenzie at Nemours. When asked what advice he would give other children with Morquio A, Zane said "Don't be afraid. Dr. Mackenzie will help you. He is the best doctor in the whole world."