On May 30th, 2021, Chloe was having a typical night playing with her toys. She was smiling and giggling like always, and suddenly she stopped her energetic pacing between toys and randomly fell to the floor. She became limp and stopped breathing. Her lips and feet turned purple right before she became conscious again. No one knew why this happened because she'd never experienced anything like it before. An ambulance arrived, and Chloe was taken to Nemours, where she was diagnosed with epilepsy following a second episode that occurred in the hospital.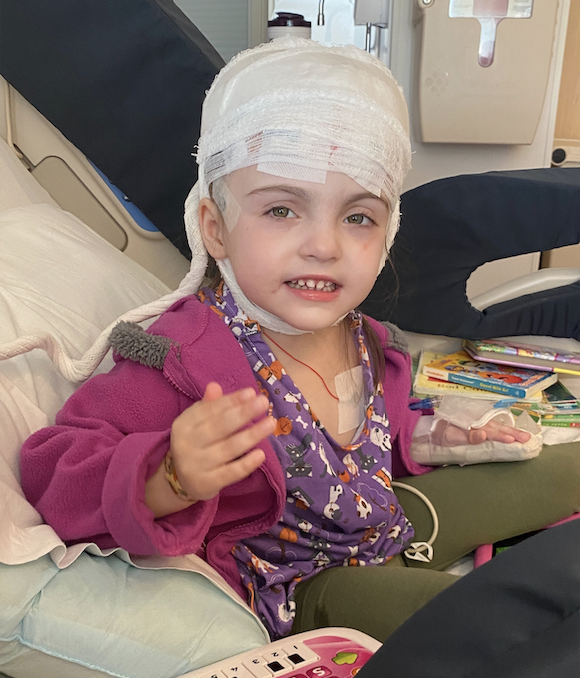 Despite a quick diagnosis, there was still a long road ahead to gain seizure control. Chloe's days went from cheerful playing and adventures to constant seizures, which made her feel sick and exhausted. She was unmotivated to do anything. Her toys were barely touched, and she couldn't sleep through the night without multiple seizures. Eating food became a struggle because medicine affected the taste and texture. Her entire day was consumed by epilepsy.
From multiple inpatient stays to regular outpatient visits, Chloe has received excellent care from every medical staff member involved in her treatment. She has always been treated as a priority, and everyone is quick to evaluate her concerns and needs. Chloe has been surrounded by an incredibly supportive team of doctors and therapists. This team has helped her build her strength and confidence to an even better place than before her diagnosis.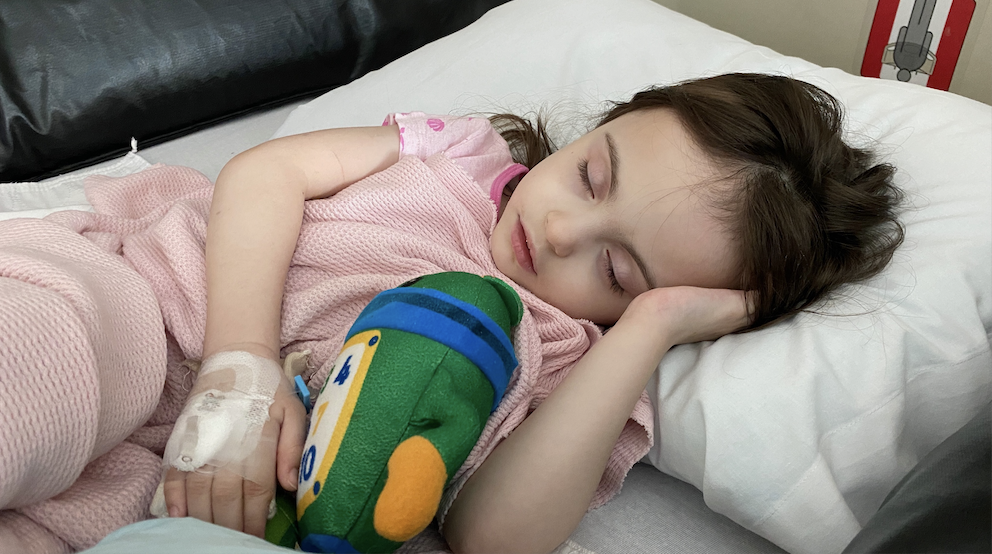 At the beginning of her journey with epilepsy, it seemed like Chloe would never be able to have simple and enjoyable days again. But now, she has her doctor at Nemours, Dr. Lily Tran, who achieved seizure control and allowed Chloe to become energetic and happy again. She's had successful therapy sessions, including physical therapy, to help regain strength and stability lost due to frequent seizures and difficult medication adjustments. As a result, she's now an active, healthy, and strong little girl who always has a smile on her face. Additionally, she's also thriving in kindergarten!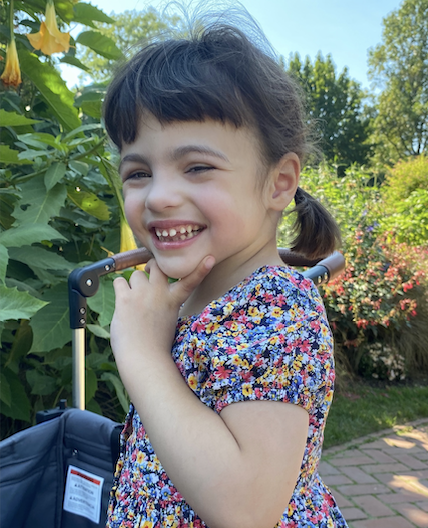 Plans include many new experiences for Chloe! During her first summer after being diagnosed, she went to her first amusement park and enjoyed multiple day trips to the beach. She visited the aquarium and water parks. Before her treatment, these experiences would have been impossible. Healing and recovering is definitely a journey, but I've learned to let Chloe live life as normally as possible. The fear of seizures controlled our lives for so long, and we finally found the courage to regain that control. Every day is a new beginning for Chloe, and we will handle epilepsy one day at a time.
Surround yourself with a good support group, and don't carry the weight all on your own. Whether it's family, friends, or a team of doctors… don't walk this journey alone. It's a very difficult adjustment at the beginning, but there's a light at the end of the tunnel. You are strong enough to handle it, even if you think you aren't. Epilepsy is a tough battle, but it gets easier. The beginning of this diagnosis terrified me… I didn't know much about it, and I thought life was going to be forever changed because of it, but it's not. Take it one day at a time. You've got this!