Rocco started his freshman year in September 2021, excited to be in high school and ready for a new school year. Two weeks into the school year, Rocco and his family went to their favorite skate park. Rocco fell off his skateboard and injured his leg. His parents took him to the emergency room, where they found out he fractured his right ankle.
During his workup in the emergency room, the care team noticed that Rocco's blood pressure was high. Stacey, Rocco's mom, initially did not think much of it, considering he had just broken his ankle. But the ER nurse was very insistent that they make a follow up appointment with Rocco's pediatrician. Stacey took note and monitored Rocco's blood pressure over the next few days. When Rocco's blood pressure did not return to normal, Stacey immediately made an appointment with their pediatrician.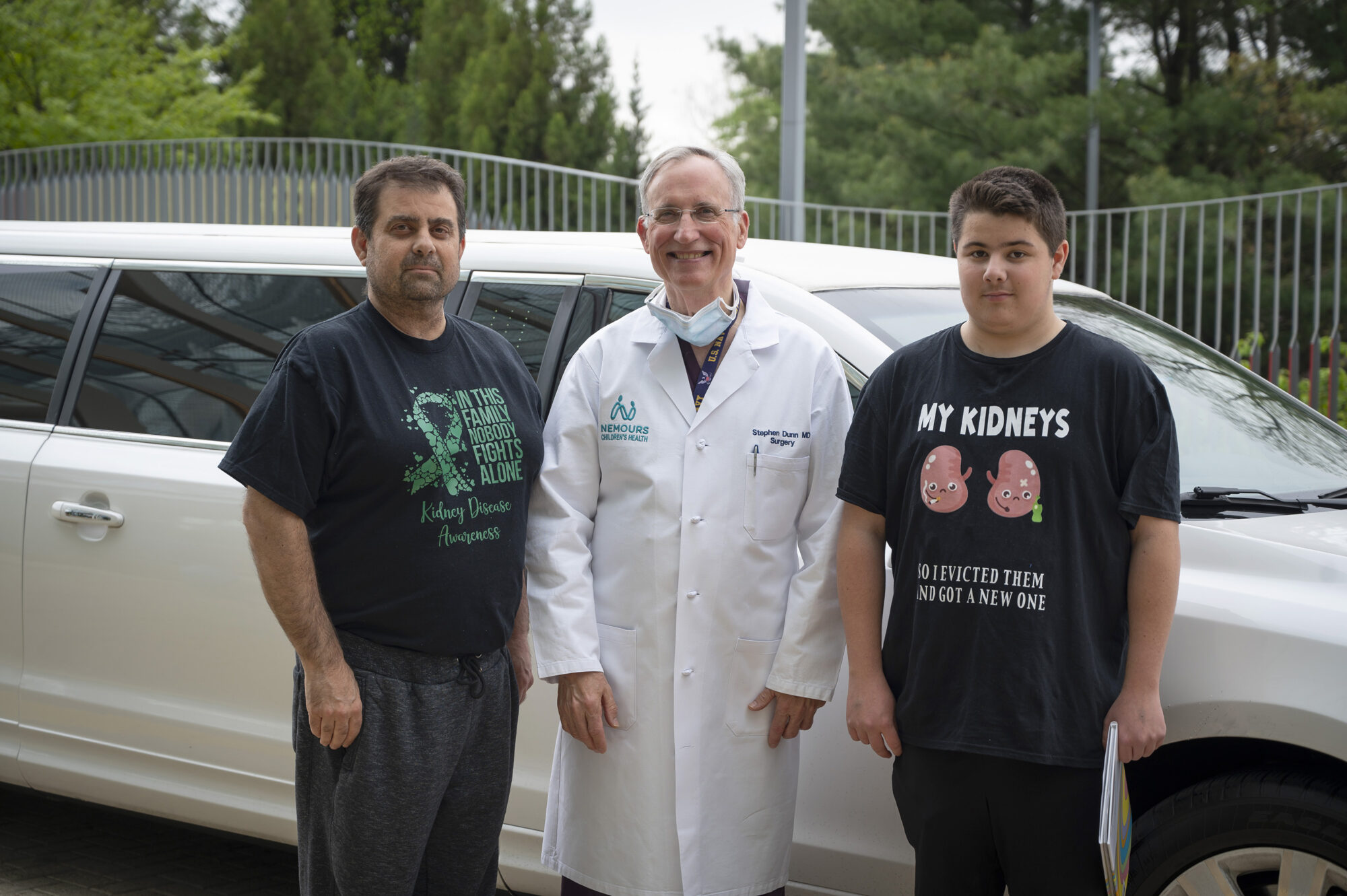 At the pediatrician's office, Stacey made sure the doctor did a full workup, and included Rocco's kidneys in testing. Rocco's father, Rocco Jr., went into end-stage kidney failure at 13 years old, the same age as Rocco, and subsequently received a kidney transplant. The next day, the pediatrician called and told Stacey to take Rocco to their local pediatric emergency room for more lab work. The tests at the ER told the same story that his father's did years ago – Rocco was in end-stage renal failure.
Rocco was transferred to the Nemours Children's Hospital, Delaware PICU for care. Here, Stacey and her family learned that the doctor that performed Rocco Jr.'s life-saving kidney transplantation 28 years ago was the current Chief of Solid Organ Transplantation at Nemours, Dr. Stephen Dunn! Reassured that Rocco would be receiving the same great level of care as his father, Rocco began receiving dialysis treatments three times a week.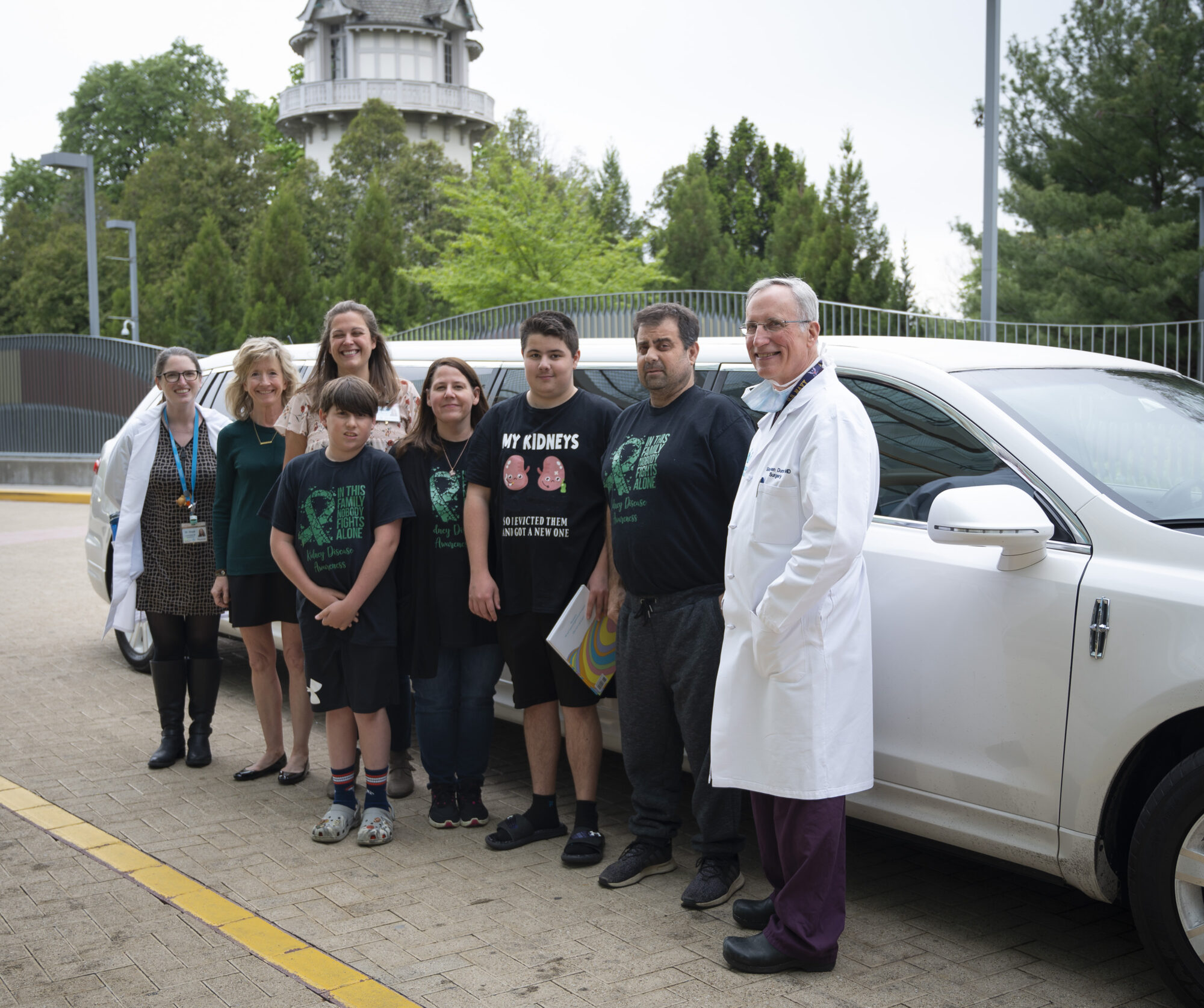 Rocco's luck continued, as a family friend offered to be a living kidney donor for Rocco. After many appointments, matching tests and screenings, Stacey received the call that Rocco's kidney transplant surgery would be scheduled for late April.
Rocco and his living donor both recovered well and are doing amazing. Stacey shares,
"Both father and son were so lucky to have Dr. Dunn as their first transplant doctor!" When Rocco's father was discharged following his transplant surgery 28 years ago, his family decided to pick him up in style in a limo. Rocco's parents made sure he got the same treatment and picked him up in an SUV limo when he was discharged! Dr. Dunn, Dr. Gluck, and Rocco's care team made sure to give Rocco, his new kidney, and his family a grand send-off.