Contributed by Alexis.
At the age of twelve when I hit puberty, my back started bothering me a lot. I made an appointment with my pediatrician, where I learned I was developing scoliosis. She referred me to Nemours Children's Hospital, Delaware, where I met with pediatric orthopedic surgeon, Dr. Suken Shah for further examination.
After an x-ray, we found that I had two curves measuring 22 and 23 degrees. A few months later, I received a brace to prevent my spine from getting worse. My scoliosis made my hips so off-balance that it affected my legs. I was also given a lift to wear in my shoe because my left leg was about an inch shorter than my right leg.
I was supposed to wear the brace at least 18 hours a day, but I usually wore it for about 23 hours a day. I ended up wearing the brace all through 7th grade, 8th grade, and half of my freshman year in high school.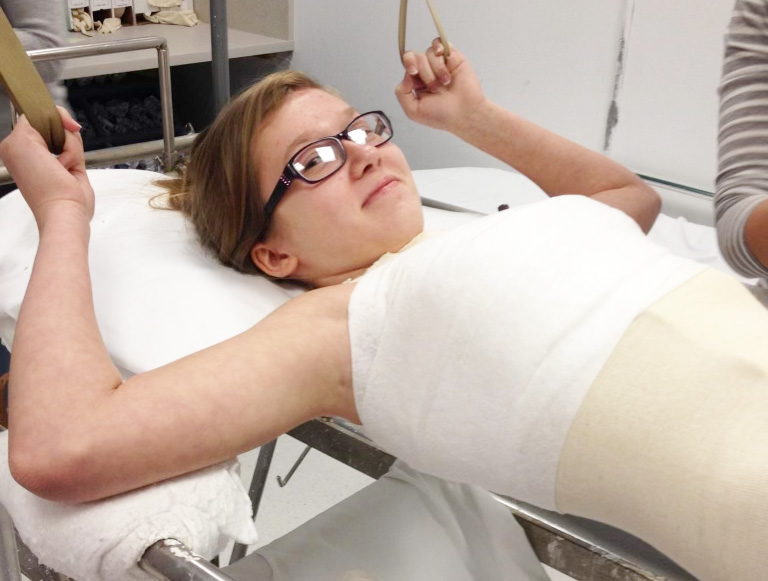 When I went to my appointment at Nemours during my sophomore and junior year of high school, my back was maintaining; the curves weren't progressing worse but staying the same. Everything changed when I went to my appointment during my senior year of high school in 2019.
After getting my x-ray done, Dr. Shah told me that my curves had progressed to 50 and 51 degrees. He instructed me that since both curves had hit at least 50 degrees, surgery was now an option. If not, the curves would just keep progressing from there and I could develop complications later in life.
After discussing with a few people who had the surgery, I finally decided that I should get it. I was already leaning towards getting the surgery but hearing them talk about it and what everything was like really gave me that final nudge to get the surgery.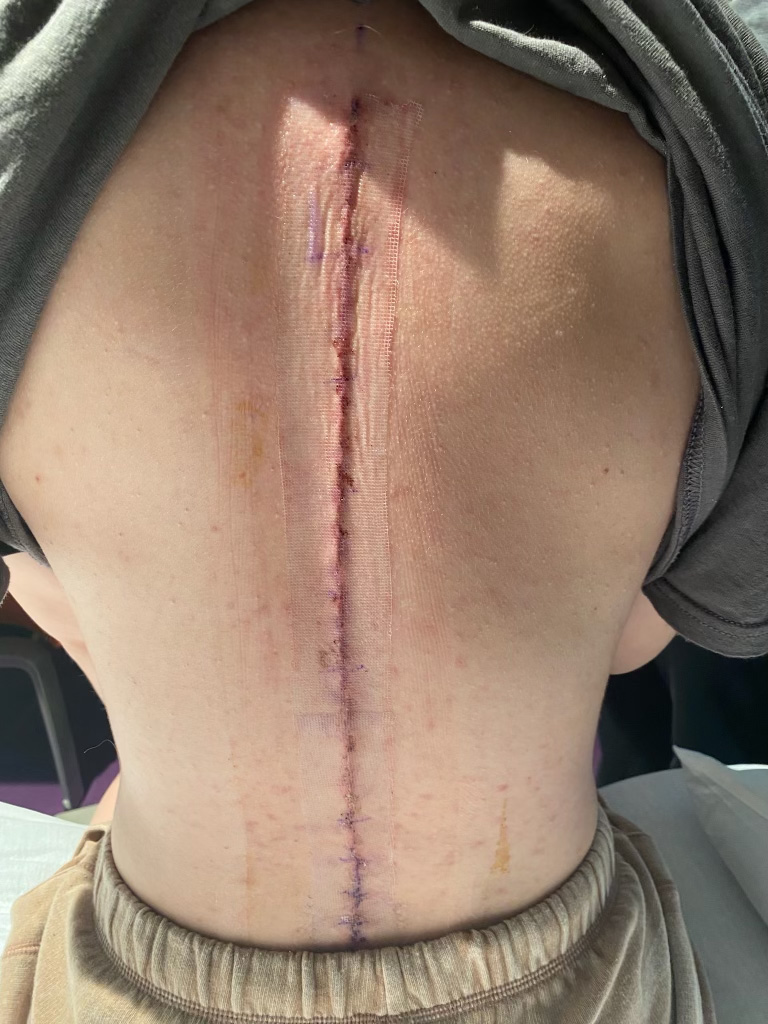 Originally, the surgery was scheduled for May of 2020 but when COVID happened, my surgery date had to be pushed back. We rescheduled the surgery for November 2021. For the months following up to November, my parents and I thought it would be the best option for me to go to physical therapy, to get me prepared for after surgery.
When surgery day finally came, I was very excited! This surgery ended up being the best decision I have ever made. Now, a little over 6 months since I've had the surgery, I still go to the gym like I used to and enjoy everything like I did before.