Contributed by Maria's dad Shahid.
When Maria was 10 months old, we noticed some abnormalities in her chest and back, but we weren't able to find a hospital or doctor who understood her situation. She was frequently ill with pneumonia and breathing was painful. Her condition eventually worsened.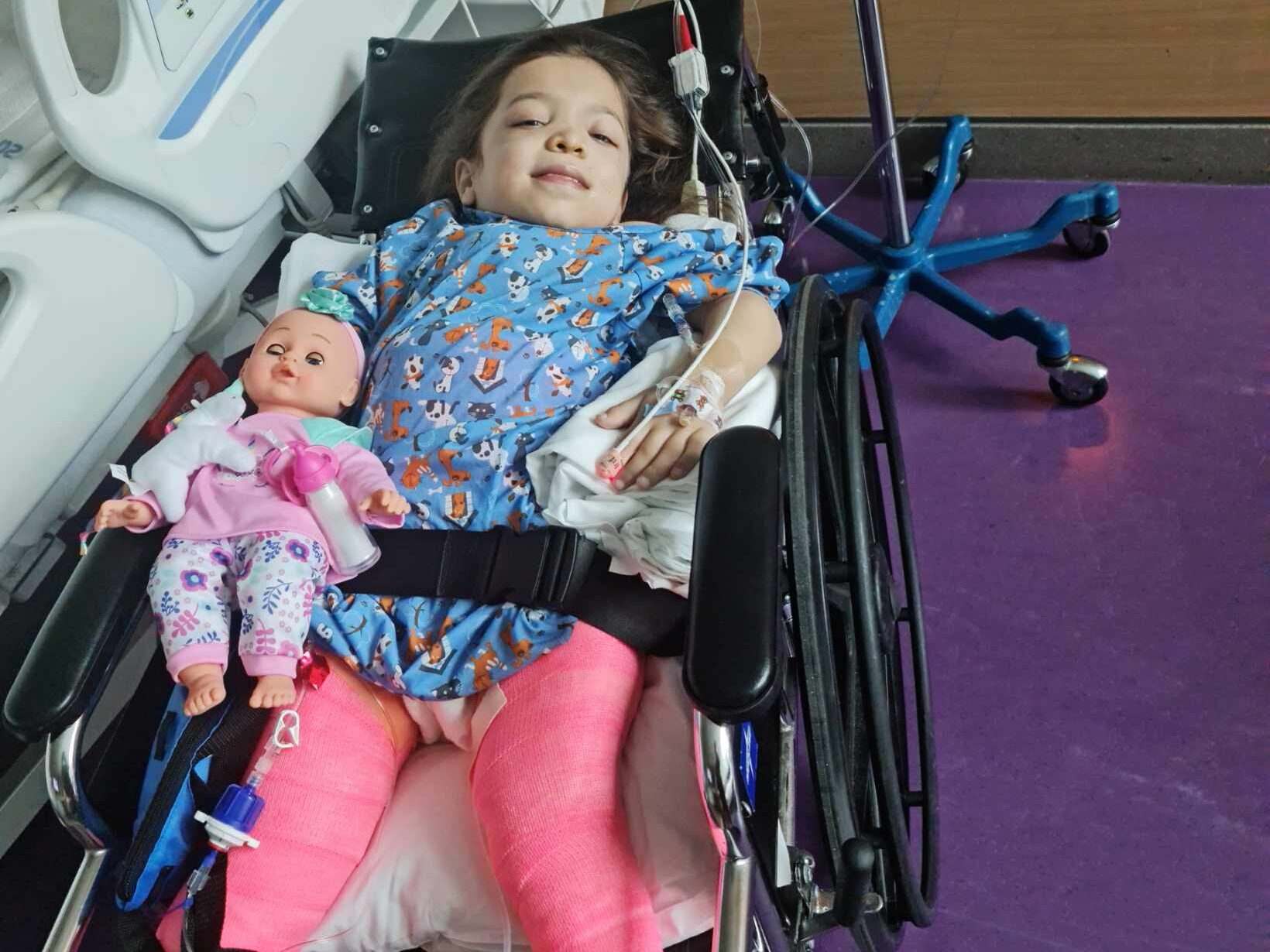 When she was 18 months old, we met a doctor in Peshawar, Pakistan who diagnosed Maria with MPS. It was our first time hearing the word MPS (Mucopolysaccharidosis), so we did online research and reached out to other families. Unfortunately, there is no treatment for rare diseases in Pakistan and there was no family to guide us for diagnosis and treatment.
I sent Maria's bio-samples to India, and Germany where they confirmed that she had MPS, but they were unable to determine her type of MPS. So, I sent her samples to the US and a diagnosis with MPS IV was confirmed; also called Morquio A syndrome.
Our search for answers took nearly 2 years and Maria was now 4 years old. We learned that Morquio Syndrome is a progressive disease and for Maria, the pain in her arms and legs was unbearable at times.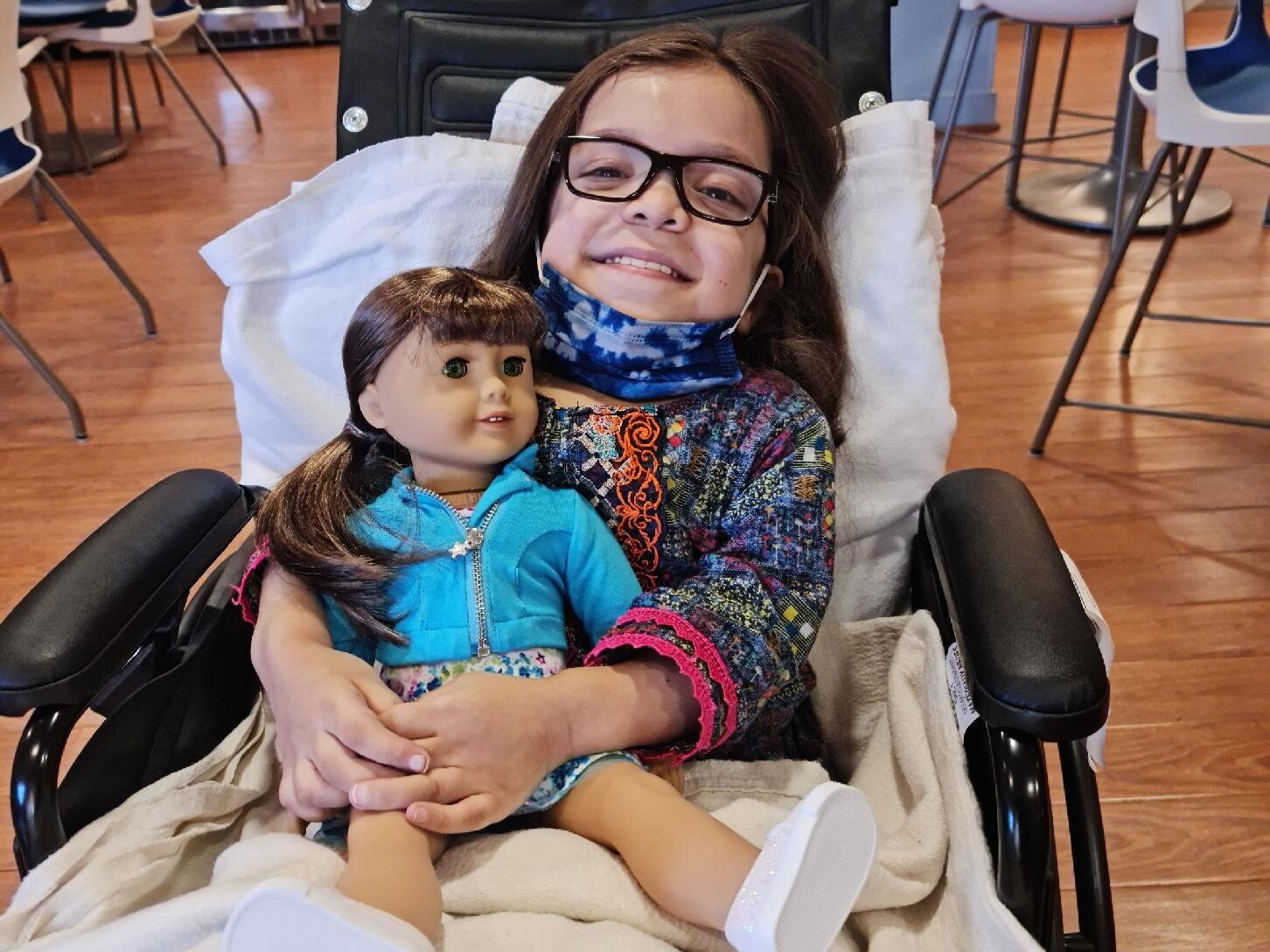 We were determined to find the best orthopedic hospital, which led us to Nemours Children's Hospital, Delaware. Pediatric orthopedic surgeon, Dr. William G. Mackenzie, and his nurse practitioner Colleen Ditro (one of our favorite people on the team) were so patient and kind to us. Dr. Mackenzie recommended a cervical spinal fusion and in 2017, he performed the surgery. Following her surgery, Maria's pain diminished and she felt relief from the breathing pain.
We recently returned to Nemours Children's Hospital for Maria's next surgeries. She underwent a bilateral hip reconstruction back in December 2021 and was placed in a cast from her nipple line to her ankles for six weeks. In January 2022, she had a second procedure on her osteotomies in the femur. She is now recovering and has appointments for physical therapy in early March. We are looking forward to when she starts walking.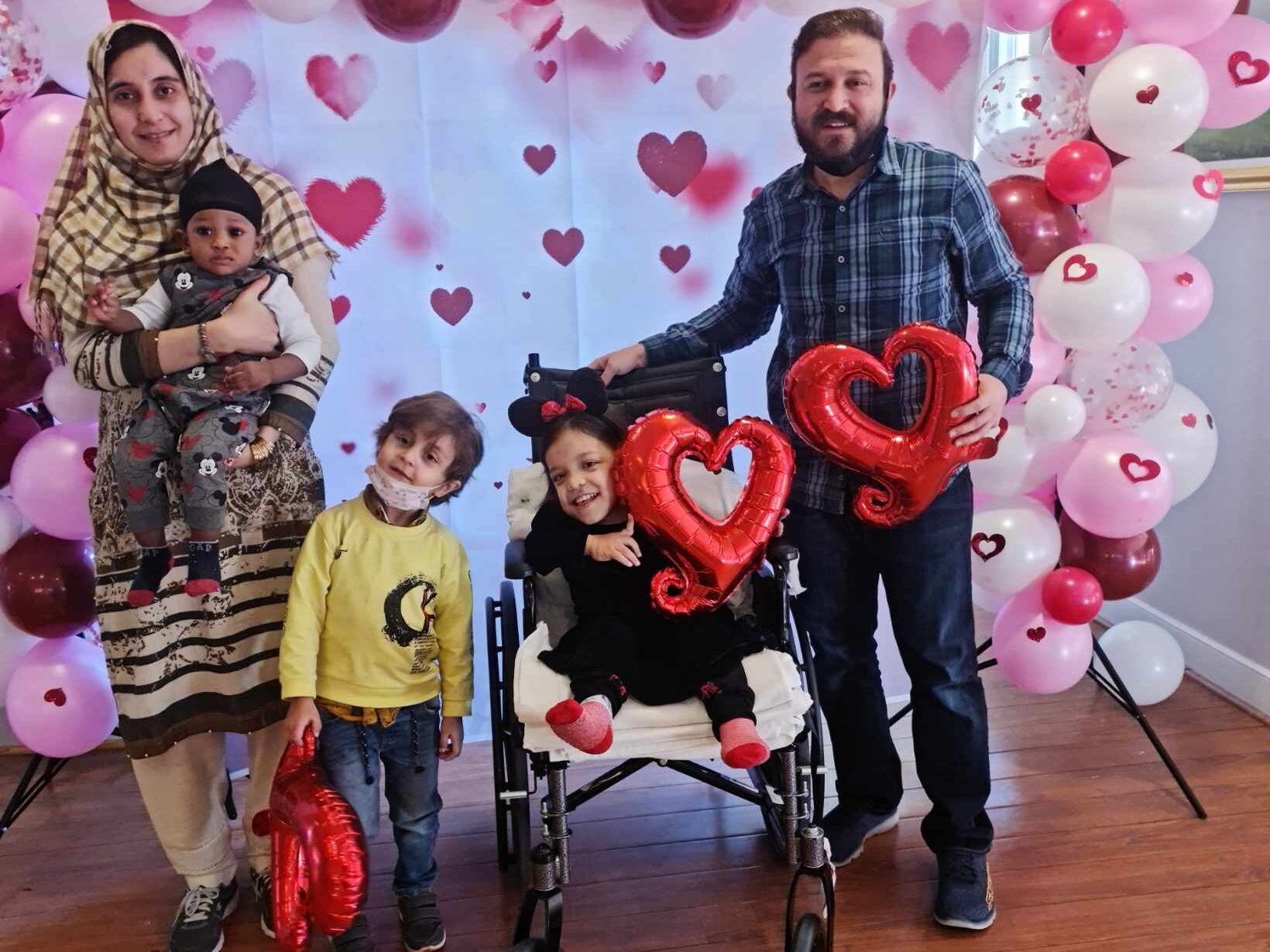 We are very happy with the care we received for our daughter Maria and feel so blessed to have the best doctors who are known worldwide for their care. The doctors, nurses, and all the hospital staff are so polite and kind. We appreciate them, especially Dr. William Mackenzie, Dr. Stuart Mackenzie, Colleen Ditro, and the entire ortho team.