To read this in Spanish, click here!
One day in May of 2022, Sebastian came home sad after school, causing me to worry about his unusual behavior as he is a very happy child. I asked Sebastian if something was wrong and if he was being bullied at school. He assured me he was just unusually exhausted. The following day, Sebastian was in the same down mood, but had a fever this time. I took Sebastian quickly to our local doctor, where he was diagnosed with a stomach bug and prescribed antibiotics. He eventually felt better, but not much time passed before the same symptoms returned. We went to another doctor who gave him the same diagnosis and prescribed more antibiotics. I wondered how it could be a stomach bug if he had no GI symptoms, but I followed the doctor's advice.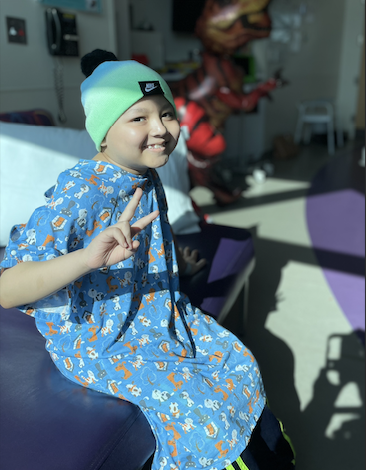 Rapid breathing was later added to Sebastian's symptoms, and I knew something else was happening, so I took him to the hospital. The breathing was so fast it scared me. They thought it was bronchiolitis and prescribed a nebulizer treatment. When that didn't work, they x-rayed his chest, and that's when we saw the mass. After more tests, we knew he had a very large tumor and was diagnosed with non-Hodgkin's lymphoma. When they told me I was feeling so low, I left the room but wanted to hide my sadness from Sebastian. I asked God, "Why? What did I do?" I cried and cried. I wondered if I should have never had kids because I had Hodgkin's lymphoma when I was thirteen.
We were transferred to a children's hospital three hours away from our home, where the care was not good. Sebastian hated being there, and their treatment plan was not working to shrink the tumor. I had a tourist visa to travel to the United States to go to Disney, and we were still saving up for the trip. Nonetheless, I decided we had to use it to get Sebastian to a better hospital. I had found Nemours Children's Hospital online and had high hopes for what they could do for Sebastian. So, we left his older brother at home with my sister-in-law and came to the United States.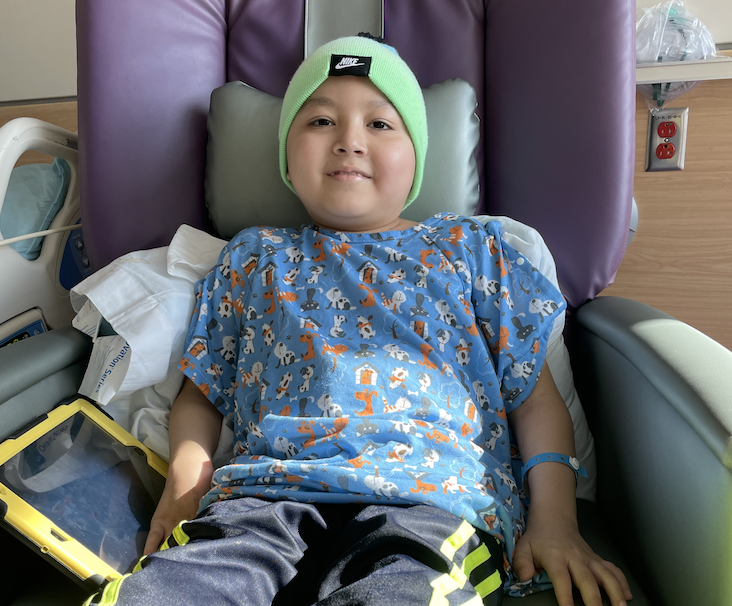 Sebastian shares his experience at Nemours thus far and says, "They don't poke me! I love that they can do everything through my port. I have been poked with so many needles. And they bring me toys! My favorite game is Perfection. My mom can beat it, but I haven't beat it yet." It has been a beautiful experience, although it's a hospital. We have a saying in Mexico: "A cage with bars of gold is still a cage." But I love everything here, especially those who come to visit us. All the psycho-social-spiritual support is beautiful. The people who come to talk with us and help us are wonderful.
We have hope during this time in our lives. Sebastian cannot wait to return to Mexico and have all his favorite foods. "Yes, I can't wait to eat all my favorite foods, elote, tamales, pozole, tastadas y mole. Basically, all the Good Mexican food."
Sebastian shares valuable advice with other kids and families going through something similar."Take it easy. You can do it. God can do it. God gave you this war because you are a warrior. And God is with you. Don't give up. Fight! Do not fear. Fear makes you sad."