Join us Wednesday, July 29 at 12 p.m. ET for a live Q&A on this webpage or on Facebook, with Dr. Steven Andreoli and Dr. Gary Josephson about ear tubes.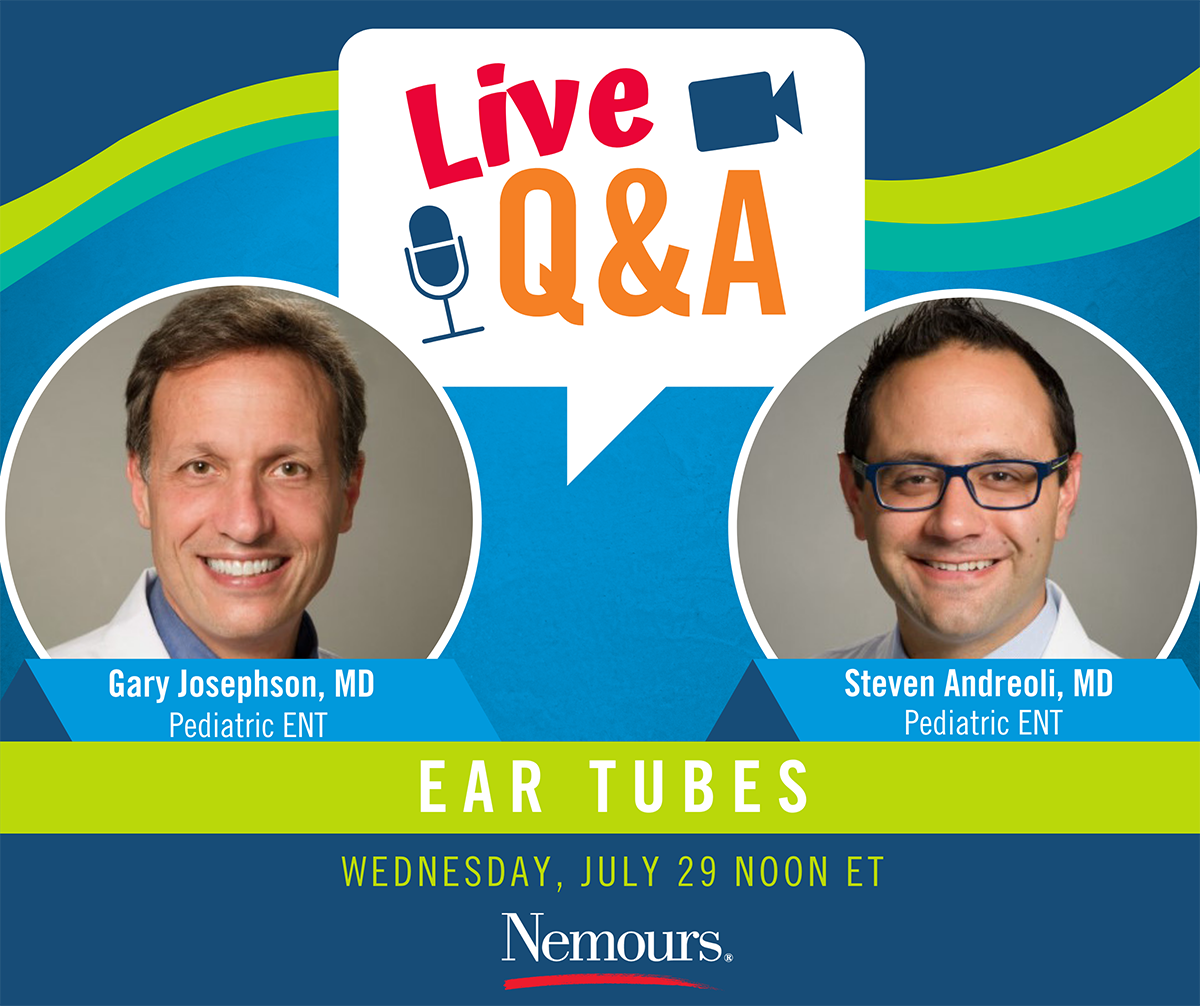 Learn more about:
When and why your child may need ear tubes.
What surgery is like.
Life with ear tubes.
Complications and risks.
Dr. Andreoli and Dr. Josephson will answer questions live. Post a question before or during the event.
Return to this webpage to take part in the live Q&A on July 29 at 12 p.m. ET. It will also be archived on this page.