At mom's 20-week ultrasound, doctors discovered that baby Lorenzo had a cleft lip, creating anxiety for his expecting parents. "We didn't know what to expect from the diagnosis, were scared of the unknown, and afraid our son would struggle with feeding," said Lorenzo's mom, Eneily.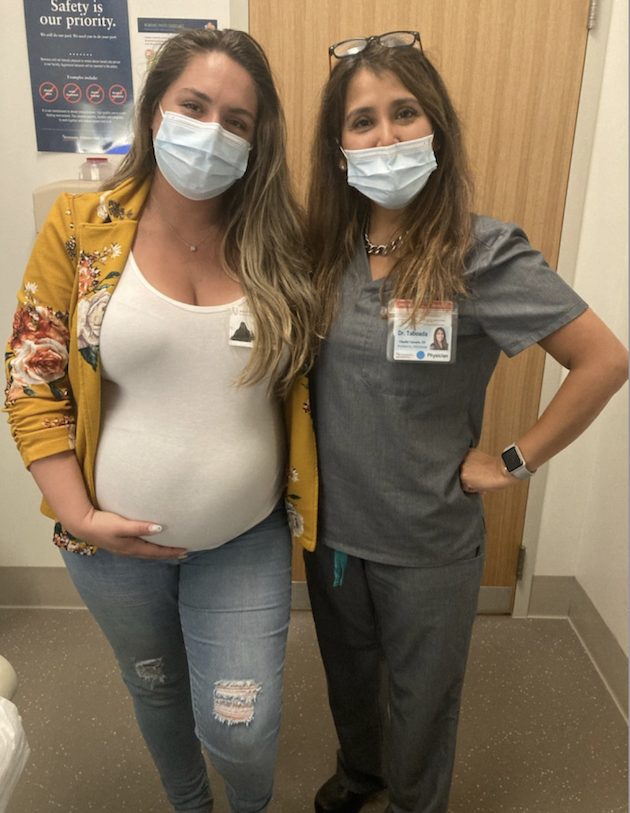 The Center for Fetal Care and the Division of Plastic and Craniofacial Surgery at Nemours Children's Hospital, Florida worked together to comfort and reassure Lorenzo's family. "Our experience with Nemours has been a true blessing to us. They took us by our hands and guided us," said Eneily. "The care we received since we met Dr. Taboada, our Maternal Fetal Medicine specialist, has been excellent, and we were treated with love, patience, and respect. During each visit, Dr. Taboada would reassure us, saying, 'Your son is perfect, and you will love his smile.' She was right. I loved his first smile so much, and I love his new forever smile even more."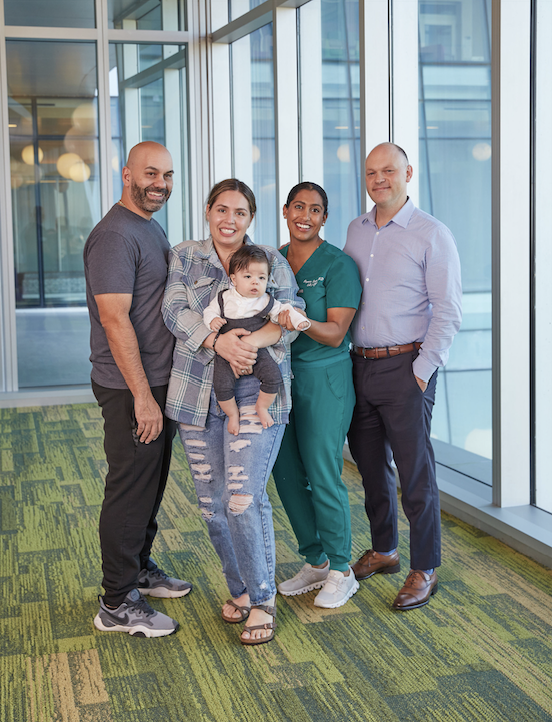 In a surprise "it's a small world" moment, when Eneily was 34 weeks pregnant, she and her husband discovered that Eneily's OB/GYN, Dr. Aparna Dacha from Contemporary Women's Care in Lake Nona, is the wife of Dr. Brian Kellogg, the plastic surgeon at Nemours Children's who they had met with to discuss Lorenzo's cleft. "It was so wonderful, Dr. Dacha delivered Lorenzo and her husband repaired his unilateral cleft lip," said Eenily.
They were able to navigate their journey from prenatal diagnosis and delivery, through cleft surgery and recovery with the support of their loved ones and medical team. "We were educated by Dr. Kellogg and his team on what to expect for recovery and adjusting after surgery. It was exactly as he told us it would be," said Eneily. "Life is great after surgery; our son's smile is our whole family's favorite smile. We can't believe how beautifully our son is healing. We can't thank Dr. Kellogg enough for doing such amazing work."
The future looks bright for Lorenzo, and his family cannot wait to share the accomplishments and milestones of his life. "Our plans are to enjoy our family and continue to watch our strong boy thrive in life. Lorenzo's smile is stunning and continues to heal each day."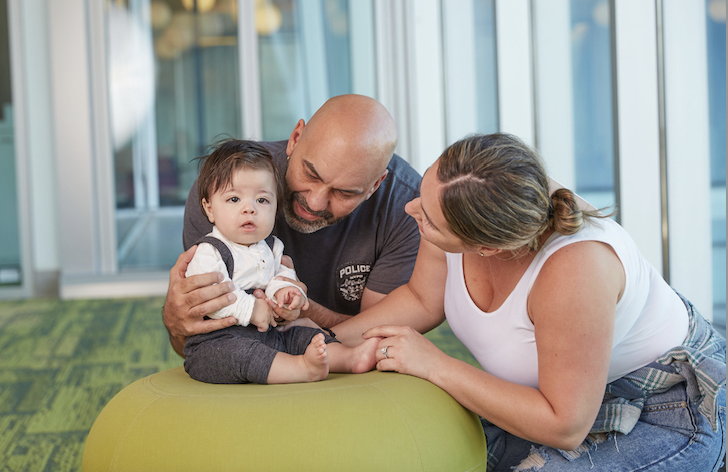 Finally, Eneily's advice to parents who receive a cleft diagnosis is: "Breathe. I have been there; I was overwhelmed about the unknown. I now look back and I regret not enjoying my pregnancy more because I was worried about the future of my sweet baby boy. Lorenzo is amazing; he is hitting all his milestones. Our cleft babies are strong. Find a trusted cleft team; we are so happy with the doctors at Nemours Children's Hospital."