Karalyn first came to Nemours after she was suffering from some abdominal pain, which led to a visit at an ER in their hometown of Titusville. Something didn't satisfy her parents about that visit, and they were concerned that something else was wrong.
They immediately sought help at Nemours Children's Hospital, Florida. There, an ultrasound found a tumor associated with a genetic disease called Von Hippel-Lindau (VHL) that was in her adrenal gland. In 2020, the 8-year-old she had an 8-hour surgery and stayed for a few days afterward for observation.  
It turned out Karalyn was the first one in her family to be diagnosed with VHL. Later, younger brother Westin had a similar issue when he was 6, and also required surgery with the same surgeon at Nemours.
Then, dad got a diagnosis, but had to have an adult surgeon at a hospital for adults, lamented mom. Not the same skillful surgeon who operated on both siblings. As the Primmers checked with older relatives, it seems there may have been others who had symptoms, but not the diagnosis. Grandpa had surgery this year.
Karalyn and Westin have seen several specialists at Nemours as a result, and so follow-up appointments have become like a reunion for the siblings, now 10 and 8 years old.
"Our children have formed such a great relationship with doctors and staff at Nemours," said mom Heather Primmer.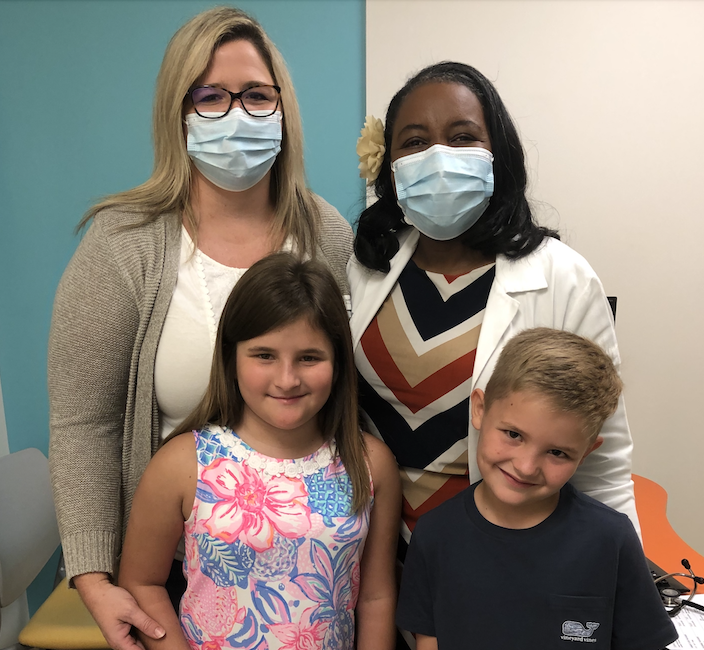 Recently, they visited with Dr. Shilpa Gurnurkar, endocrinologist, Dr. Dorothea Douglas, hematologist/oncologist, and Dr. Teerin Meckmongkol, surgeon, and shared a hug.