This past year and a half has been tough on all of us, especially our children and youth. For so many, the COVID-19 pandemic has changed life as we know it. But for Nemours patients Kate and Sebastian, the pandemic is just one of many life-changing events they've faced. And that's why they are both sharing their medical journeys to members of Congress during the 2021 Children's Hospital Association (CHA) "Speak Now for Kids' Family Advocacy Week," to increase awareness about the ongoing and essential care provided by children's hospitals.
Kate's Story
When she was just 2 years old, Kate McKinery was diagnosed with optic pathway glioma, a brain tumor that interferes with her optic nerve and impacts her sight. The tumor also causes hormone deficiencies, resulting in abnormal liver function, type 2 diabetes and a full height potential of around 4'2. Kate has undergone multiple procedures, tests and appointments across 6 specialties at Nemours/Alfred I. duPont Hospital for Children in Wilmington, DE. After 11 years and 6 treatment plans, Kate calls her Nemours care team her "second family."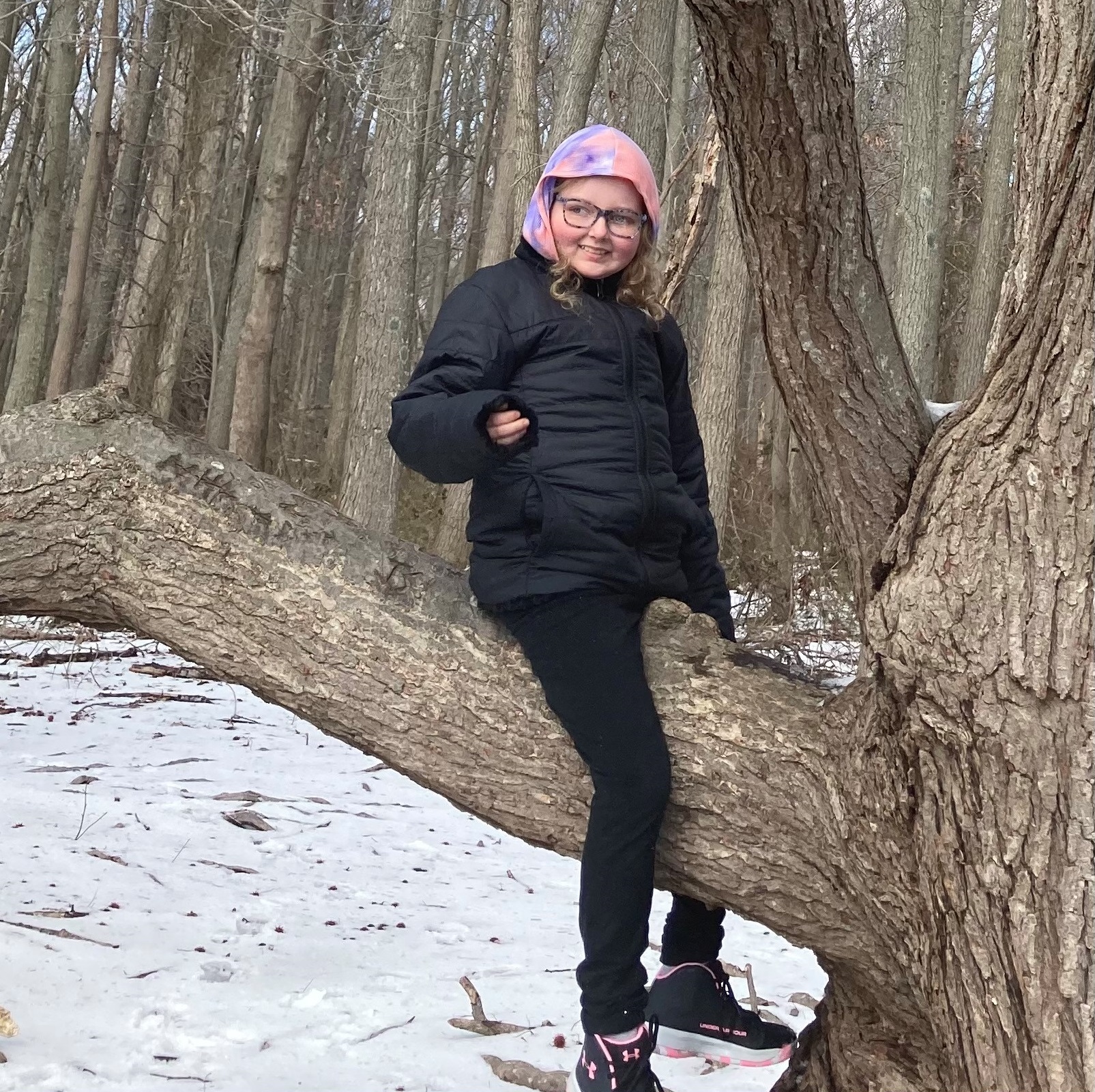 Kate is in 7th grade, loves to read and hike, and is learning to read braille. To help her through some tough questions and feelings, she entered therapy with a Nemours psychiatrist and has appointments once a week via telehealth. Kate's condition is well-managed and she will likely live with her inoperable tumor intact for some time.
Sebastian Davila was diagnosed with a brain tumor called a medulloblastoma on Mother's Day in 2020. At 5 years old, Sebastian was taken to Nemours Children's Hospital in Orlando, FL and immediately began treatment. After a 7-hour operation, Sebastian's tumor was completely removed, but he didn't get to come home to his family, including his twin brother, for 37 days.
Sebastian's Story
Sebastian's treatment continued for about 11 months, which included 6 weeks of radiation and weekly chemotherapy infusions. He also received about 8 hours of rehab therapy each week. Thanks to his surgeon, his care team and his fighting spirit, Sebastian is now cancer free! Sebastian's family calls him their "champ" and he loves to sing the lyrics from Queen's "We are the Champions."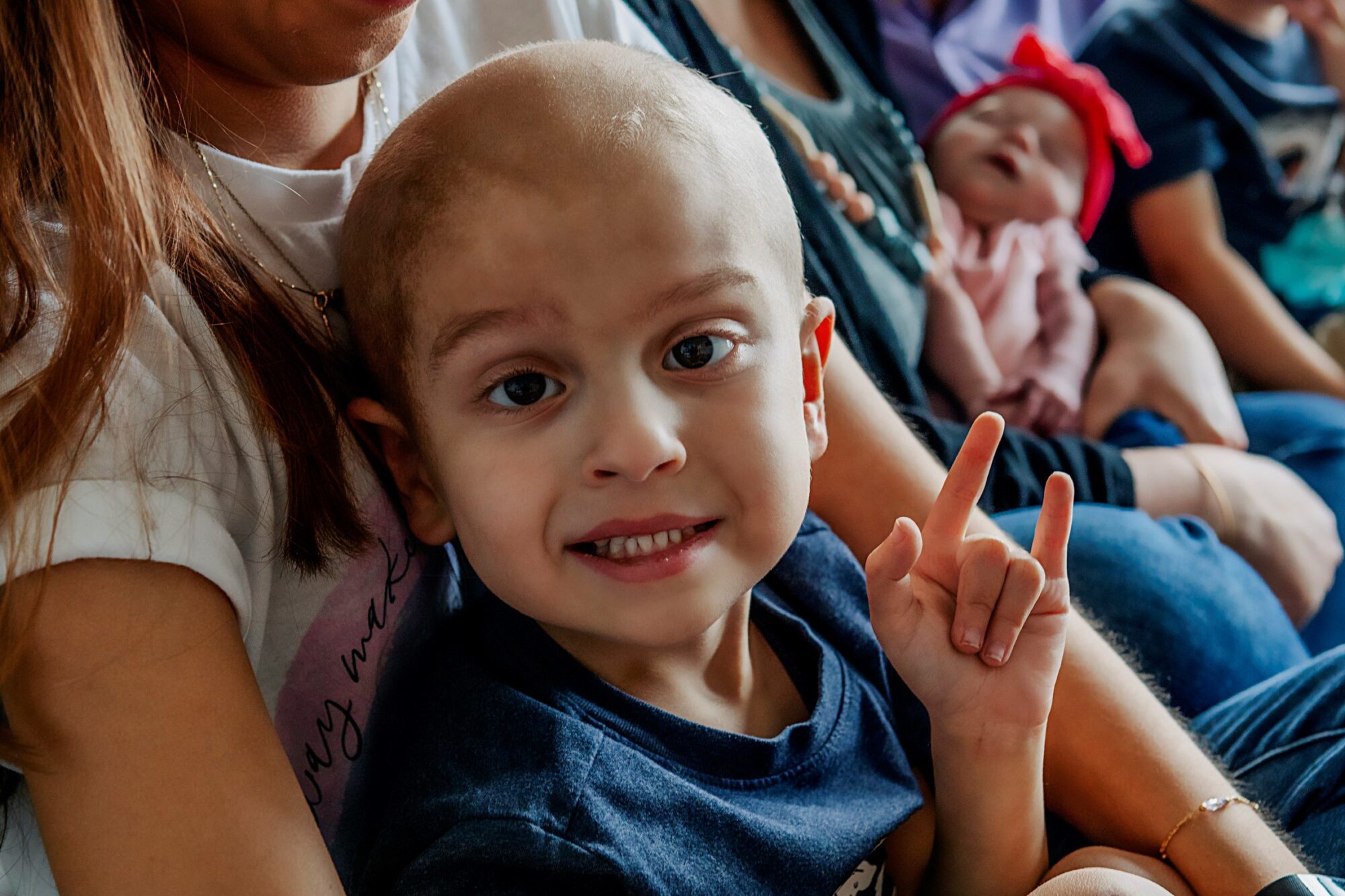 These brave young champions, Kate and Sebastian, have an important story to tell. In addition to their harrowing journeys to health, they and their families are strong advocates for children and the hospitals that treat them. That's why we've asked them to join Nemours for meetings with members of Congress.
Speaking for All Kids
Each year, the CHA hosts its "Speak Now for Kids Family Advocacy Week." Patients and families from CHA member hospitals, such as Nemours, are invited to travel to Washington, D.C. to visit with their state's congressional leaders. During the week of June 14, 2021, Kate, Sebastian and their families will come to Washington, D.C., virtually. During their meetings, they will share their stories and explain how access to a children's hospital has been vital for them to receive the specialized, lifesaving care they need. By sharing their stories, they will highlight the need for federal investments in pediatric mental and behavioral health services, pediatric workforce training programs, and deeper investments in Medicaid, which covers nearly half of the nation's children.
When asked what compelled her to volunteer, Kate shared "I am participating in this event because I believe that all children's mental health should be taken care of especially during these nerve racking times when they may be feeling anxious."
The Nemours National Office team is grateful for the opportunity to learn from and join forces with Kate and Sebastian as they advocate for all children!