Besides stealing our hearts by being cute — and in many cases, fluffy — our four-legged friends who are trained as therapy animals have numerous health benefits to offer. Animal assisted therapy is proven to help with both mental and physical conditions. Even healthy people can benefit from animal therapy. Many hospitals offer various animal therapy programs to assist patients in healing. In fact, this is a practice that dates back to the ancient Greeks, who were said to use horses to cheer up patients.
Benefits of Animal Therapy
Animal therapy has physical benefits that include:
Lowering blood pressure
Releasing oxytocin, which has a calming effect
Lessening any physical pain patients have
On top of the physical benefits, animal therapy also has mental health benefits such as:
Decreasing feelings of loneliness and isolation
Lowering stress
Providing a sense of comfort
Nemours Children's Health System offers animal therapy programs at their hospitals in Delaware and Florida as a part of their commitment to caring for the whole child. One program offered in Florida is READing Paws. Through this program, kids at Nemours Children's Hospital improve their literacy skills by reading to a trained therapy dog. This helps them gain confidence in reading by providing a non-judgmental environment. Young patients are also assisted by the PedsAcademy school program teachers.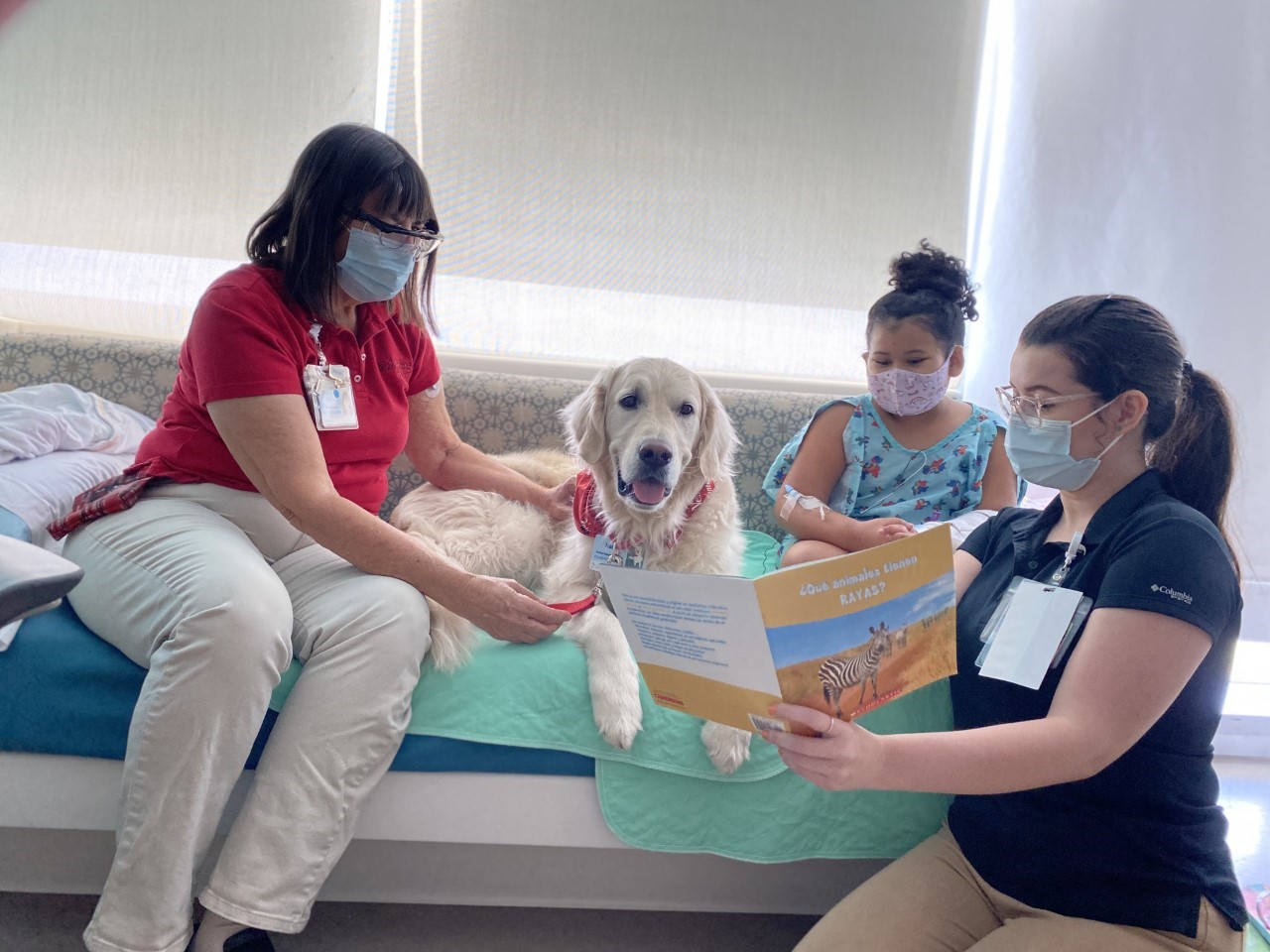 In Delaware, kids at Nemours/Alfred I. duPont Hospital for Children benefit from quality interaction time with therapy dogs. Therapy dogs help kids receiving outpatient treatment build positive associations with going to the doctor. For kids undergoing inpatient treatment, therapy dogs provide a nice distraction during a scary time. Therapy dogs are especially useful in helping kids who are recovering from surgery or who are in rehab regain mobility. When kids are playing fetch with a dog or simply petting it, they are distracted from their pain or fear and rehab feels more like play and less like work.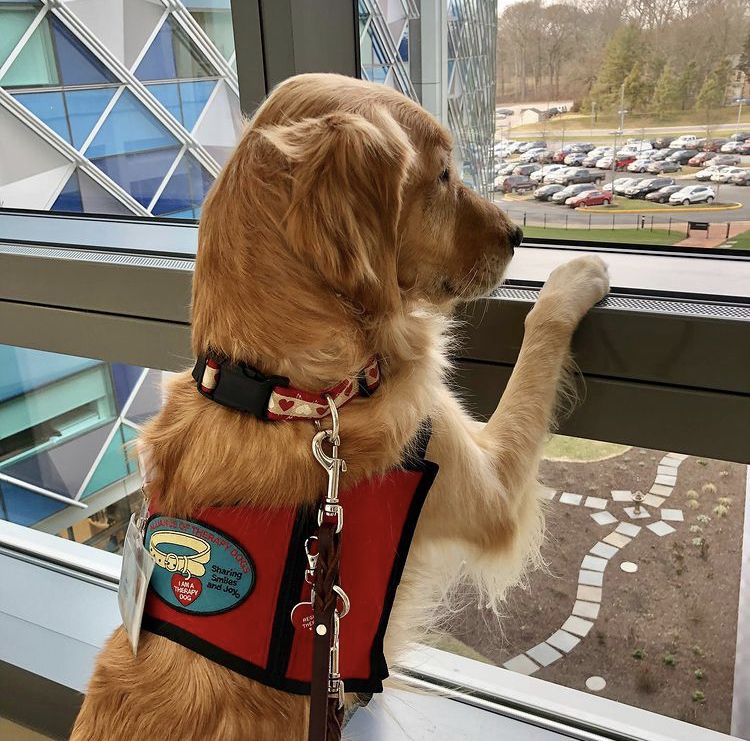 Not Just Dogs
While dogs are a popular option when it comes to animal therapy, Nemours Children's Specialty Care, Jacksonville offers pony therapy through their Assisted Dog And Pony Therapy (ADAPT) program. ADAPT incorporates therapy animals in the treatment along with a licensed mental health professional to help kids deal with a variety of issues, such as:
Anxiety and depression
Anger issues
Grief and loss
Behavioral and family relationship concerns
Communication difficulties
Emotional adjustment to medical issues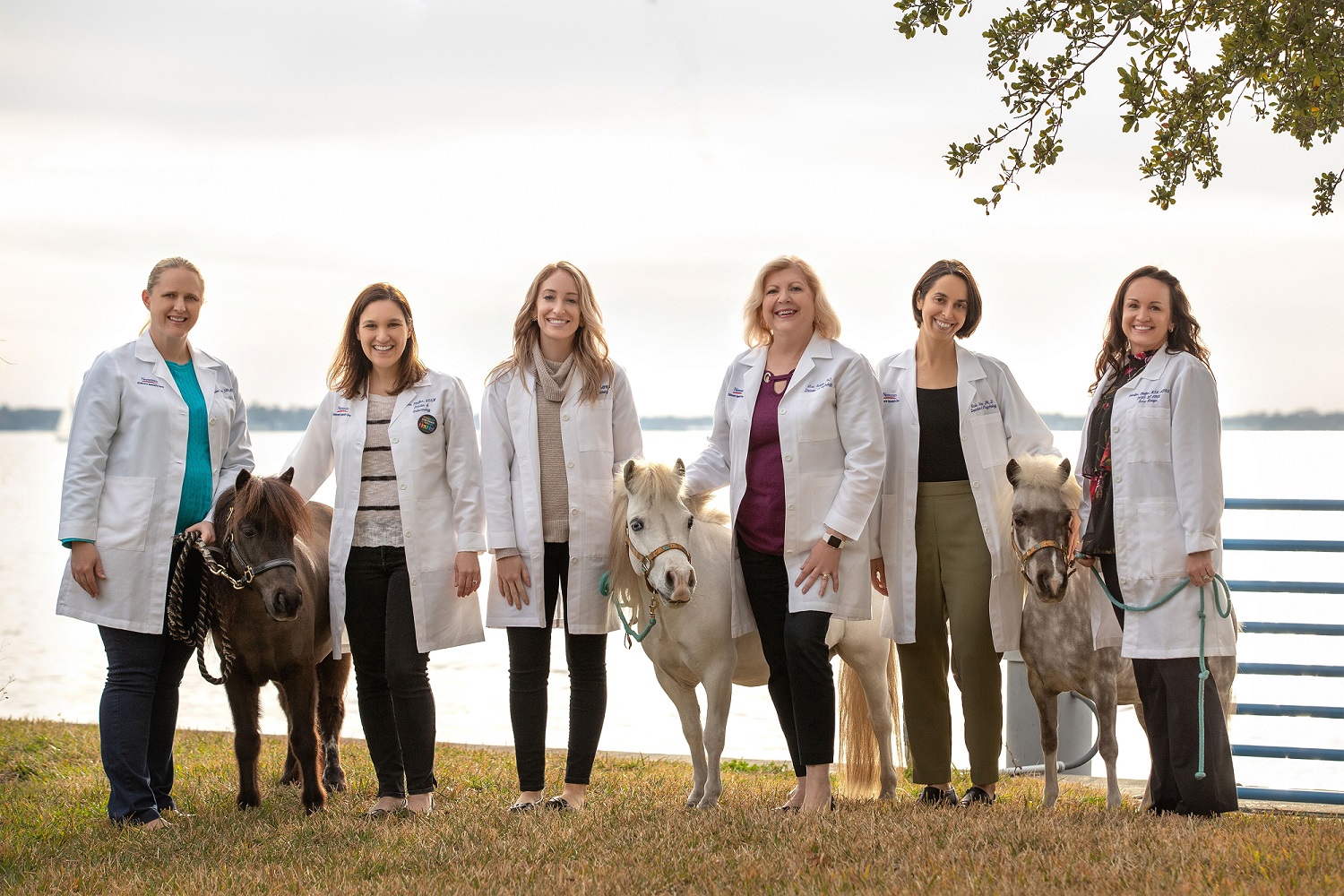 Future of Animal Therapy at Nemours
While the COVID-19 pandemic has disrupted many animal therapy programs, Nemours Children's Health System is committed to growing their animal therapy programs to reach more kids. Animal therapy programs are needed now more than ever due to the increased stress from the pandemic. While animal therapy may not be the best fit for every patient, it is certainly a great way to put a smile on a patient's face while providing physical and mental health benefits.