This National Physical Therapy Month, we have the privilege of spotlighting Erin Baker, a Physical Therapis (PT) and Assistive Technology Practitioner (ATP) at Nemours Children's Hospital, Florida. Amber Yampolsky, Nemours Children's Rehab Manager, Erin's co-worker, and one of Amber's direct reports, shares her perspective on what makes Erin such an outstanding Nemours Children's Physical Therapy team member.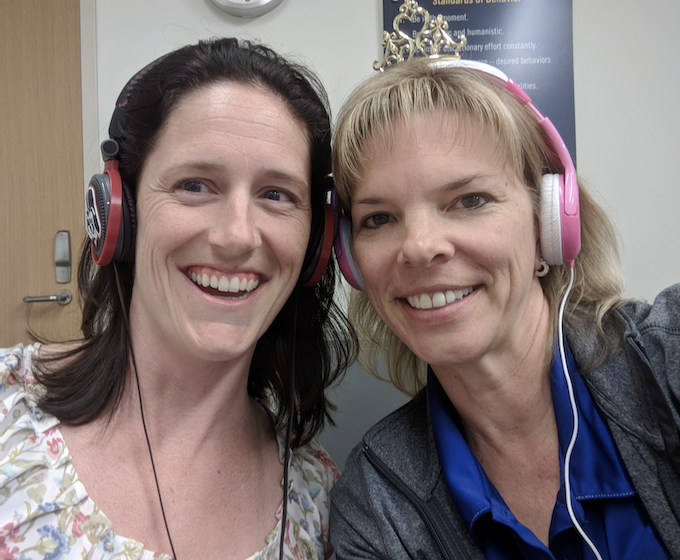 Erin and Amber's journey began before their time at Nemours, back when they were acquaintances working at a different hospital in Central Florida. However, their professional paths converged when they both joined the rehabilitation department at Nemours Children's Hospital, Florida. Erin's journey at Nemours began before Amber's. She arrived with a clear mission: to specialize in Assistive Technology practice within the rehab department. Shortly after, Amber came to Nemours, determined to make a mark in the field of pediatric inpatient rehabilitation.
Erin's dedication is second to none. She has not only specialized in Assistive Technology but also made her mark in the Neuromuscular Clinic. Amber shares: "Erin is extremely dedicated to her work. She is always flexible and supportive of her teammates. She doesn't hesitate to help whenever she is needed." Amber paints a picture of a colleague who's not just skilled but flexible, supportive, and ever ready to assist her team. Erin's passion for education extends beyond Nemours, making her a cherished teacher both within and outside the organization. Her enthusiasm is infectious, making team-building activities more fun.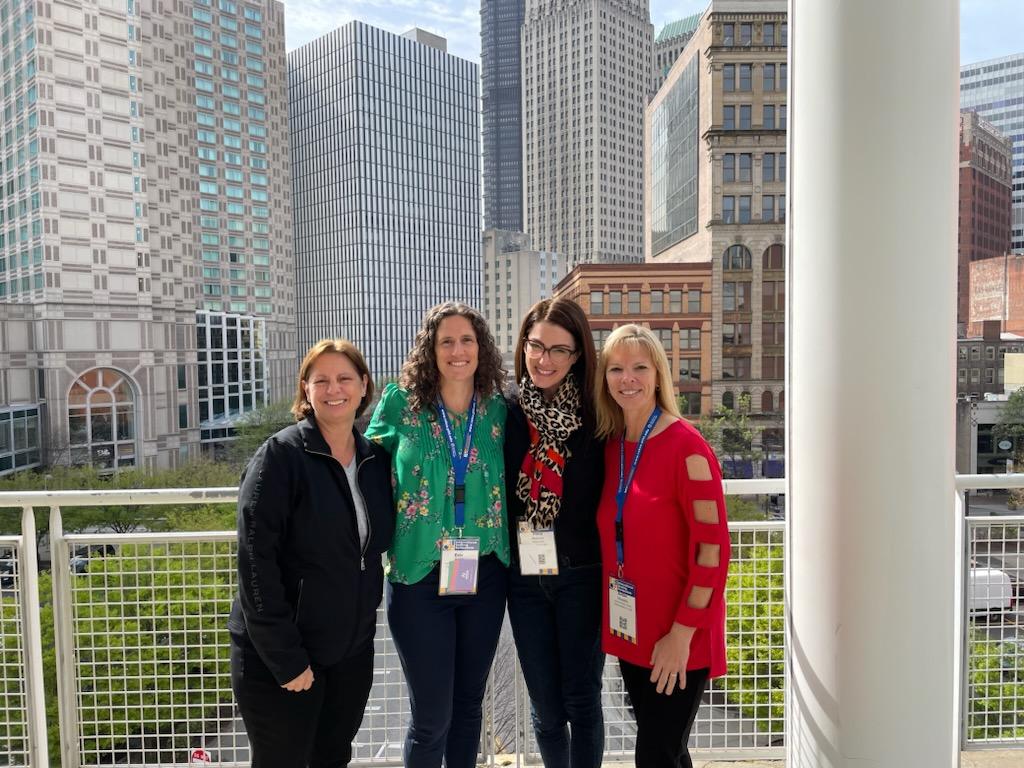 Erin's problem-solving skills are a valuable asset. Amber shares that Erin "is a great person to bounce ideas off of and to brainstorm on innovative ways to improve our department and the patient care that is provided." Her relentless advocacy and initiative shine through, particularly in the development of Nemours' Assistive Technology program. She's earned respect from both referral sources and equipment suppliers for her persistent pursuit of the best solutions for her patients. Erin's expertise is a cornerstone of the Neuromuscular Clinic and Research Program, showcasing her dedication to her patient population.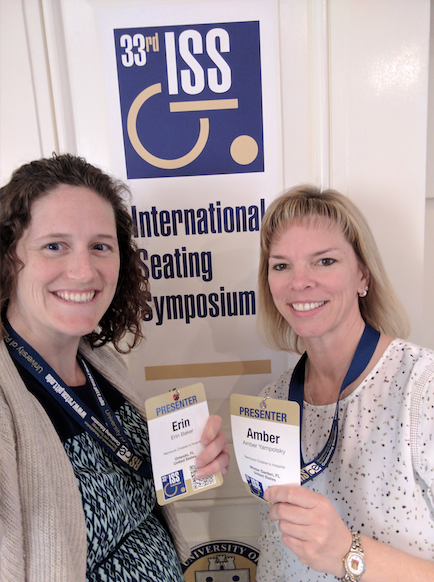 Collaboration is key for Erin and Amber, who have presented together to educate clinicians on equipment and assistive technology. Amber fondly remembers Erin's energetic and passionate presentations, saying, "I love Erin's energy and enthusiasm as she presents because she is so passionate about helping others learn."
As we celebrate National Physical Therapy Month in October, Amber wants to highlight how "Erin is the perfect portrait of what it means to be a Physical Therapist. Erin is a truly engaged associate, both clinically and as a team member. Her knowledge, skill, and dedication bring change to her patients' lives by advancing their mobility and quality of life. She also helps to advance our profession by supporting the growth and development of her colleagues and the community by providing teaching and education. Erin truly loves what she does, and it shows every day and with all of her success stories for how she has helped patients break down barriers throughout her career."
We thank Erin for her outstanding contributions to the field of physical therapy throughout her years!
Learn more about Erin and her work by listening to episode 13 of the Wheelchair Nerds podcast, where she delves into the topic of maneuvering through school with a wheelchair with one of her patients, Sophia and her mom, Tiffany: https://www.podomatic.com/podcasts/permobil/episodes/2023-08-02T03_00_00-07_00