Join us Wednesday, Mar. 17 at 12 p.m. ET for a live Q&A on this webpage or on Facebook, with Kathleen Miller-Skomorucha, Occupational Therapist, and Carolyn Sewell Roberts, Social Worker, about maximizing the potential of your child with cerebral palsy (CP) by working with their care team to set goals.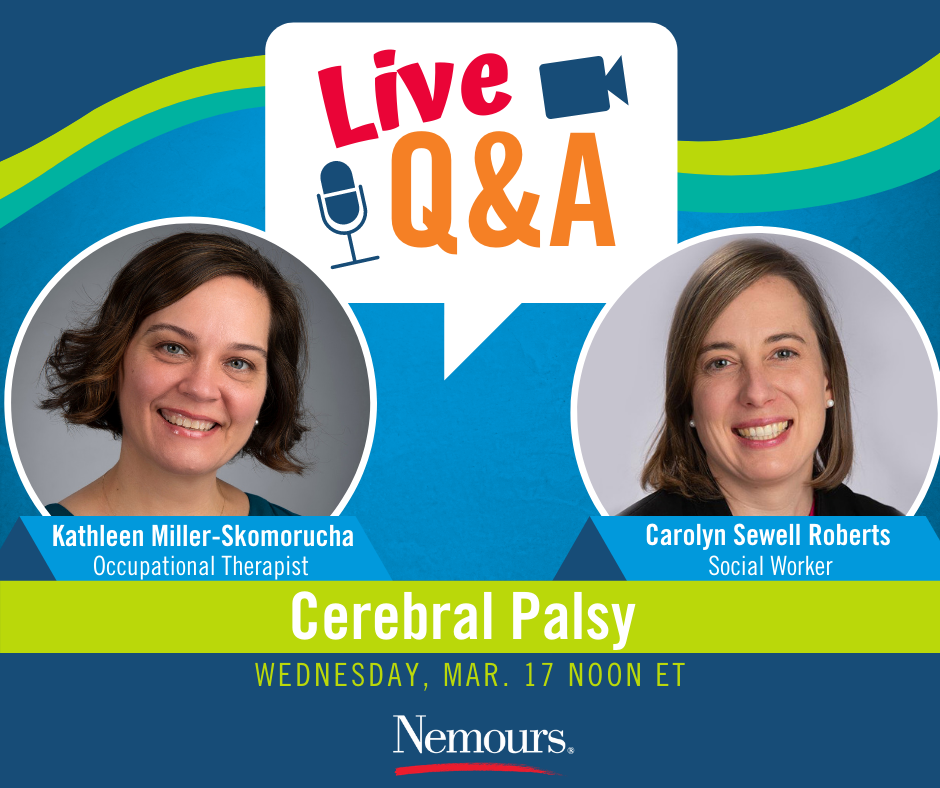 Learn more about:
How to set realistic goals for a child with CP
Appropriate physical and mental goals
Partnering with your child's health care team for successful goal setting and attainment
The importance of regular follow-up visits with specialists and therapy services; minimizing delays in surgery
Kathleen Miller-Skomorucha and Carolyn Sewell Roberts will answer questions live. Post a question before or during the event.
Return to this webpage to take part in the live Q&A on Mar. 17 at 12 p.m. ET. It will also be archived on this page.