Each year associates at Nemours Children's Health participate in Nemours Cares Week, proudly supporting the communities in which we live, work, heal, and play. Nemours associates from across our many locations donate their time, resources, and funds to help those in our communities who need it most. This year, even with COVID restrictions firmly in place, we were still able to package 1,600 pounds of food and over 2,600 essential items, all donated by Nemours associates. We sent more than 600 bags of items to our community partners and raised money through virtual food drives, providing over 12,000 meals to help fill the needs gap.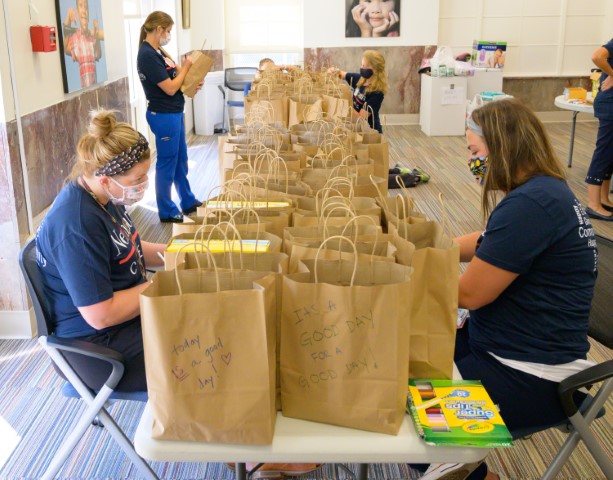 New this year, Nemours launched the "Do Gooders" Program, which aims to support children who want to give back to their communities while also supporting self-esteem and creative thinking. Two incredibly creative young ladies were chosen this year, who saw their civic project come to life!
MaddiePaks
Seven-year-old Maddie Thomas had an idea to promote safety for herself and other children during this global pandemic. She started creating "MaddiePaks," fanny packs that contain items to keep kids safe when they go back to school. The goal is to prevent them from using others' materials and to keep their areas clean. The packs include items like wipes, hand sanitizer, masks, and even pencils for when they go back to school.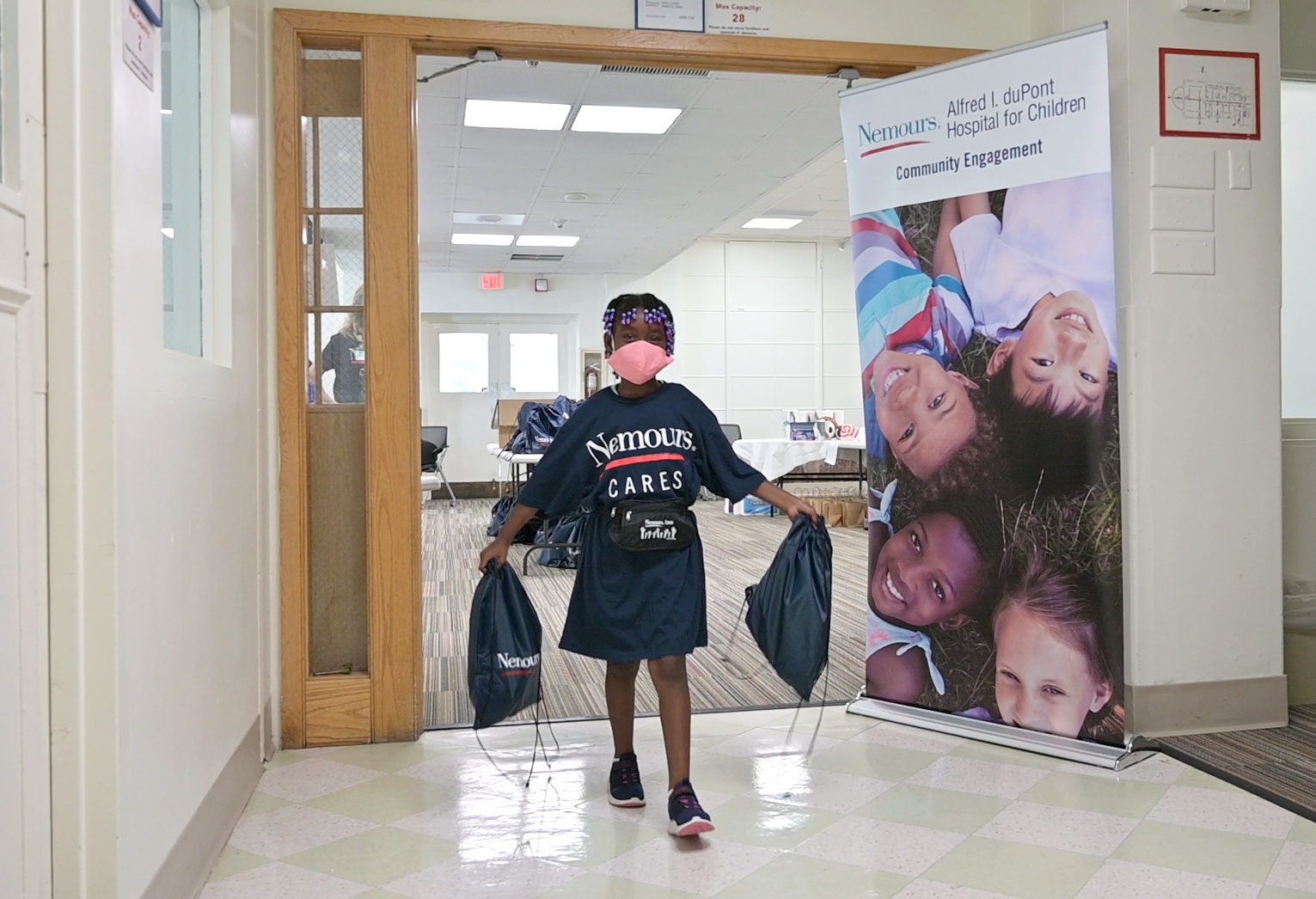 When the day arrived to assemble her packs, Maddie could not contain her excitement. She said she "felt like a celebrity" because everyone was there to help her. The room was certainly filled with smiles and laughter as Maddie proclaimed, "I'm giving out 100 bags, and they have markers for masks!"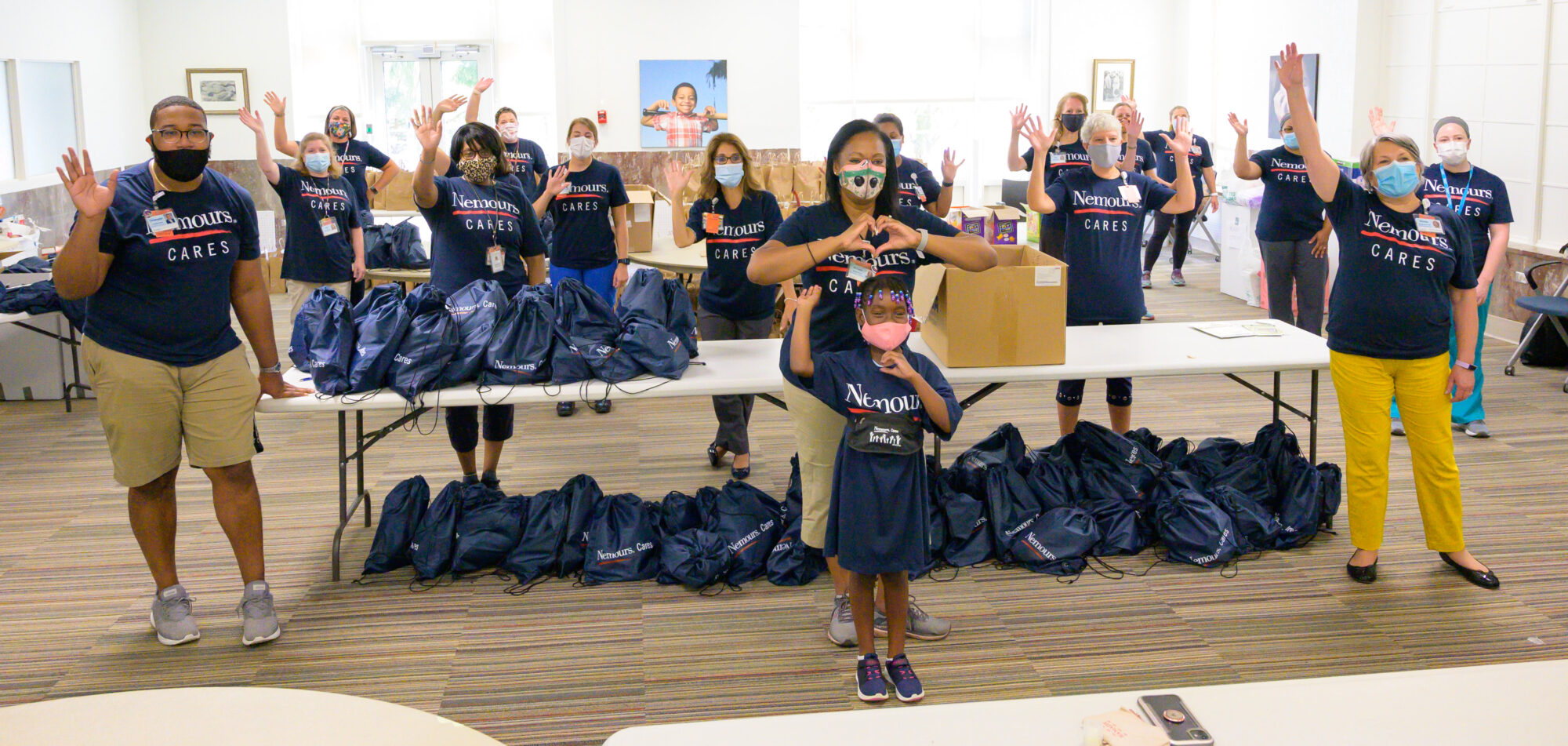 Cat Kennel Program
Francesca Tusso is 16 years old and a junior at Ursuline Academy. She was inspired by the feral cats living in her backyard to come up with the Cat Kennel Program. Francesca wanted to create cat homes from reusable and recycled items in order to provide shelter for the rising feral cat population in her community. Her goal was "keep [the cats] safe, happy, and healthy."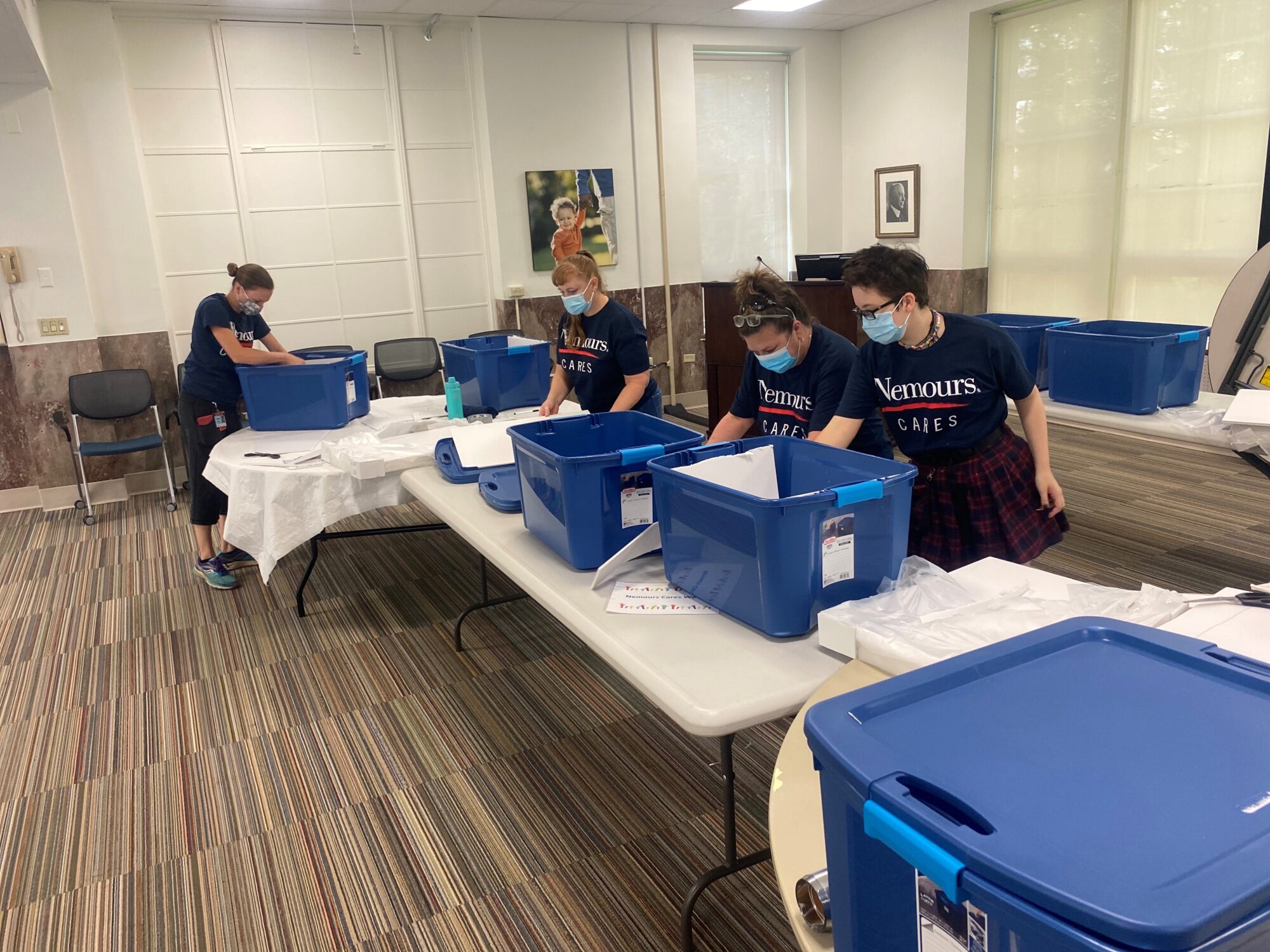 Francesca plans to sell the homes to others within her Wilmington community. Proceeds will be donated to local animal shelters to support spay and neuter programs that help to reduce the populations of feral cats in Delaware. Francesca shared her gratitude and summed up her experience as, "this is the room where dreams happen."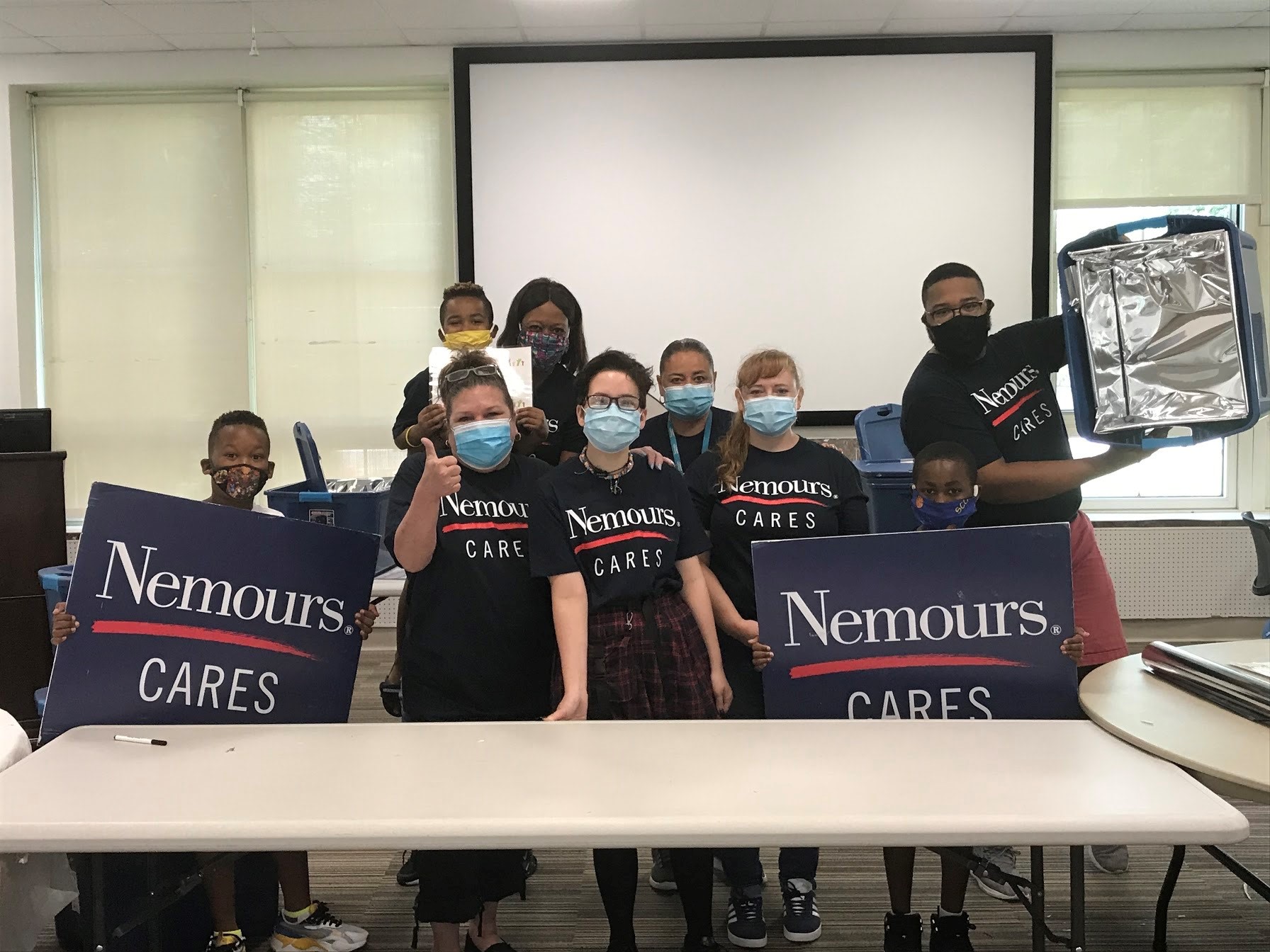 Eight Nemours associates contributed a total of twenty hours to help Maddie assemble her 100 "MaddiePaks" and Francesca build twelve feral cat shelters.