A Survivor's Mission
Ten years ago, my life was forever changed by three words: "You have cancer." Those words shocked my invincible-minded adolescence into reality. I was a 15-year-old sophomore in high school, and I was terrified beyond comprehension. I knew nothing about cancer, chemotherapy or what was about to happen to me. All I knew was that my life was involuntarily put on hold as I engaged in war with an enemy I never saw coming. With my entire world turned upside down and displaced within the confines of Nemours/Alfred I. duPont Hospital for Children, life seemed utterly hopeless.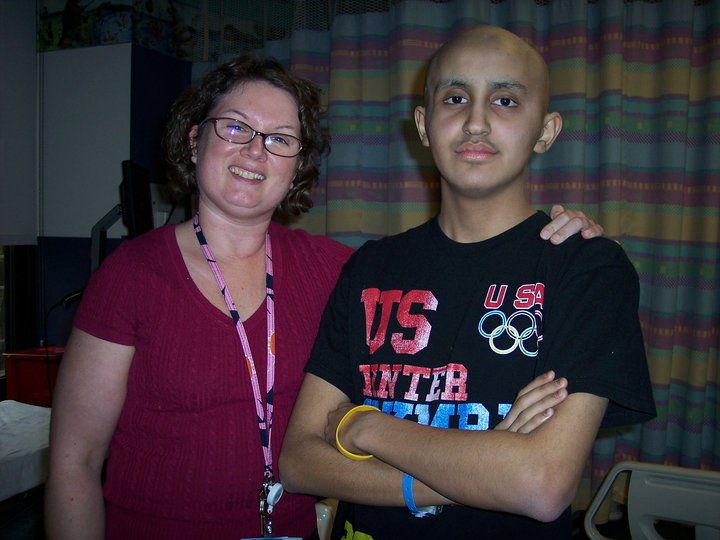 As I set out on what would become 10 grueling months of chemotherapy treatment for non-Hodgkin's lymphoma, my fear and uncertainty was difficult to deal with. Despite the unwavering amount of support I received from friends and family back home, the reality was that my life was on the line every single day, and I felt so alone as a patient. That is until I met Dr. Hiro Kiguchi, a duPont resident physician who was on his inpatient Hem/Onc service for the month. Our meeting could not have come at a better time: I was about halfway through my chemo rounds, with no hair, little energy, and a beleaguered morale. At a point in time when I was receiving the roughest part of my treatment regimen, he went above and beyond to check in on me every single day including after his shifts! I was amazed with his compassion and how well we bonded, to the point where I inevitably looked forward to seeing him every single day. Then he revealed something shocking to me: "I'm a cancer survivor. I used to be a cancer patient just like you."
To this day I will never forget how his words made me feel. To know as a patient that the person taking care of you has been through similar experiences provides a comfort nothing else in the world could equal. For the first time since starting my journey, I didn't feel alone anymore. Every ounce of doubt and fear I once had now gave way to hope and the confidence that I too could overcome my illness. In that moment I vowed that I would do everything necessary to make it out of the hospital alive – not for my sake, but ultimately so I could one day follow in Dr. Kiguchi's footsteps and use my experiences to provide hope to my future cancer patients in their time of need.
On December 7, 2010, I was declared "cancer-free."
A Survivor's Path
The initial uncertainty and fear I had felt at the beginning of my cancer journey had now been replaced by an unwavering conviction and determination to both reclaim my life and make my mission a reality, one day and one step at a time. When I entered treatment in March 2010, I was a sophomore and varsity cross-country runner with goals of becoming one of the best high school runners in New Jersey.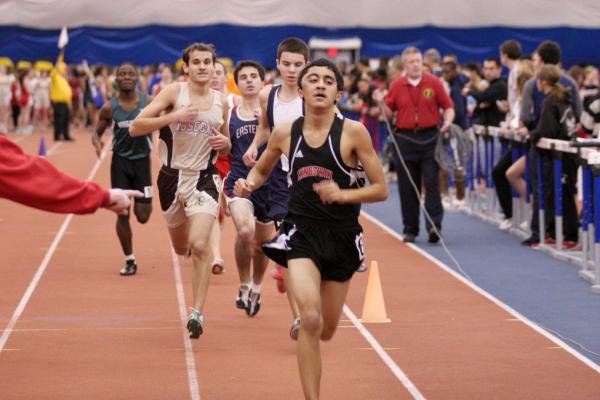 After treatment, my focus was solely on getting back into shape as soon as possible in an effort to keep a promise I had made to my teammates and coaches during treatment – that upon my return, our team would win a championship. Within days of being released from the hospital, I was training again, with my head still bald, my central line still not surgically removed, and my desire to attain normalcy guiding my every step. The same applied to school, where upon my return it was suggested that I be held back and repeat my junior year since I had missed so much time as it is. But I refused to let cancer have its way. Against the medical advice of my doctors, I ran. Against the advice of my guidance counselors and teachers, I studied. Rest was not an option. Cancer, as I had experienced first-hand, was relentless. And so would I have to be if I planned to make good on everything I had decided to fight for.
By the grace of God, I caught up in school and managed to graduate from Kingsway Regional High School alongside the very classmates who had supported me through treatment. Also in my senior year, our cross-country team not only won its promised championship, but by the end of the year and in my very last running season, I managed to beat all of my pre-cancer personal records and prove that I was a better runner than I had been before this journey had begun. Cancer, in forcing weakness upon me, had allowed me to discover my true strength.
After high school, I went to Rutgers University – New Brunswick for college, where I participated in a rigorous pre-medical program and graduated cum laude in 2016. My medical school journey brought me to Jefferson Medical College in Philadelphia, which fatefully was affiliated with my "second home" of Nemours/Alfred I. duPont Hospital for Children. As I spent 4 years learning to become a doctor, I also had the opportunity to rotate and work at duPont during my pediatric rotations. To be on the other side – no longer as a patient but as a provider – and work alongside the very doctors and nurses who saved my life was a heartfelt and meaningful experience that words will never be able to capture. Through cancer's darkness I had discovered a light, one which had revealed the long path before me and given me the clarity and conviction necessary to overcome every challenge I faced along the way.
A Survivor's Inspiration
Having cancer was one of the darkest chapters of my life. Admittedly, it was also the best thing that could have ever happened to me. Sure, I survived my own illness and walked away with a lifetime dedication to fight childhood cancer. But truth be told, my life has been most impacted by the incredibly brave and courageous children I have been privileged enough to meet along the way.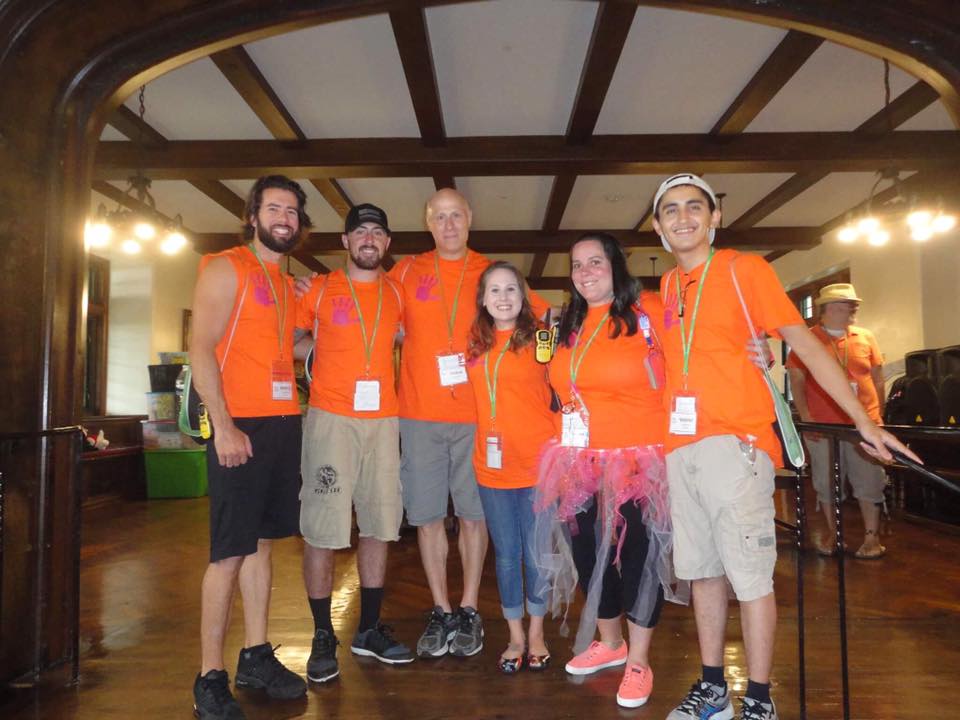 When I attended Kay's Kamp (Delaware's pediatric oncology camp) as a summer camp counselor, the campers were an incredible sight: beaming with energy, smiles always at the ready, and resilient in nature. Their beautiful innocence and playful spirits were remarkable in the setting of cancer's ever-present grip. When I got to treat patients alongside my oncologist Dr. Jonathan Powell, I witnessed how differently cancer affected each of their lives yet how fiercely determined they were to overcome their battles, their resolve to live never in question. And when I rotated on duPont's Hem/Onc service during my third and fourth years of medical school, I experienced seeing a young boy consumed by neuroblastoma overcome all odds, hearing recently that he is cancer-free and back in school.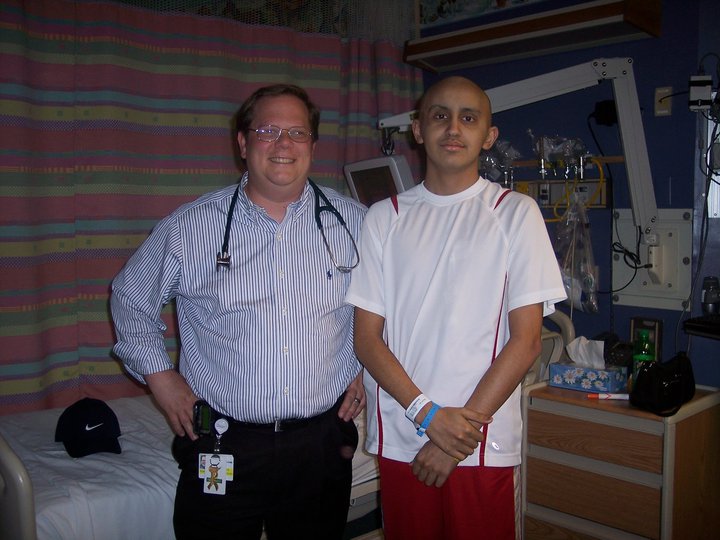 Since beginning my mission 10 years ago, these children forever have been and will be my greatest source of inspiration. When I learned in March that I had officially matched for residency at Nemours/Alfred I. duPont Hospital for Children – the very place where my life was saved – I knew it was in large part due to the impact they have had on me. Now as I return to my "second home" and work alongside the very people who saved my life, I vow to all of my patients and their loved ones – past, present, and future – that I will continue to pledge my life to this fight until the reality of childhood cancer is no more.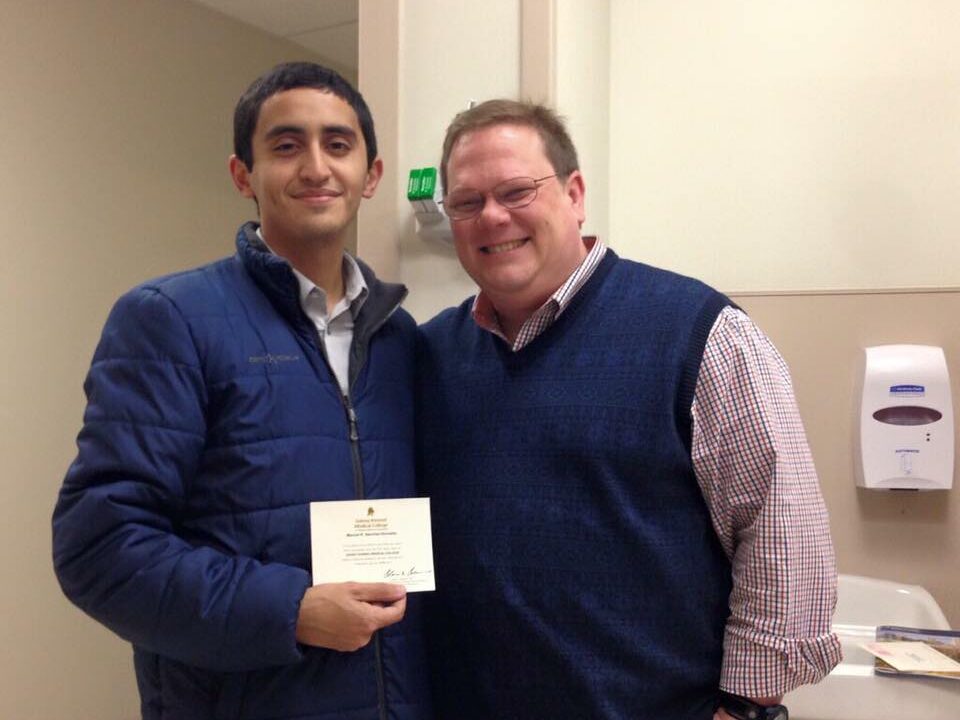 "Children with cancer are like candles who accept the possibility that they are in danger of being extinguished by a gust of wind from nowhere and yet, as they flicker and dance to remain alive, their brilliance challenges the darkness and dazzles those of us who watch their light."
Dr. Manuel (Manny) Gonzales is a Sidney Kimmel Medical College resident at Nemours/Alfred I. duPont Hospital for Children.