A brave contingent of donors had their heads shaved to raise funds and awareness for childhood cancer at a recent Nemours-sponsored St. Baldrick's Foundation event, held at Iron Hill Brewery on the Wilmington Riverfront.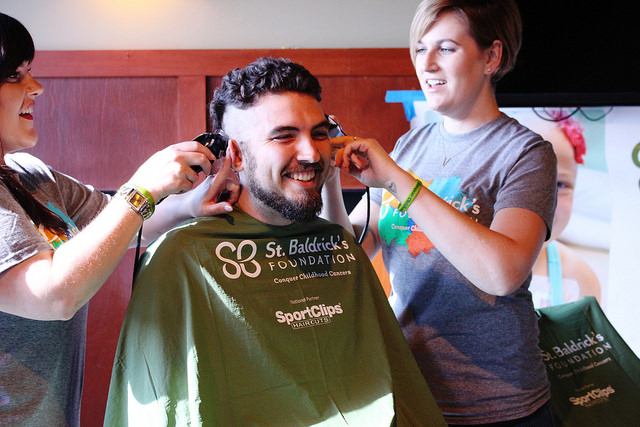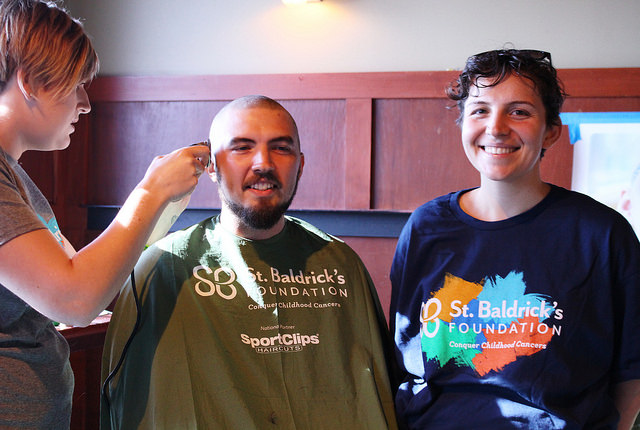 St. Baldrick's supports the Nemours Center for Cancer and Blood Disorders at Nemours/Alfred I. duPont Hospital for Children by supplying all new patients and their families with a "day pack" filled with bilingual resource materials to help guide them through the overwhelming experience of a childhood cancer diagnosis.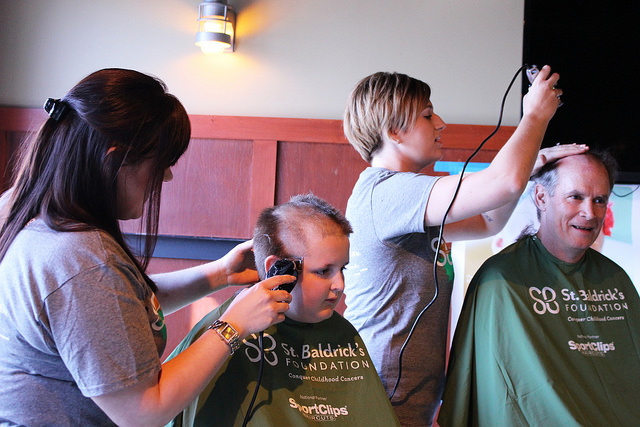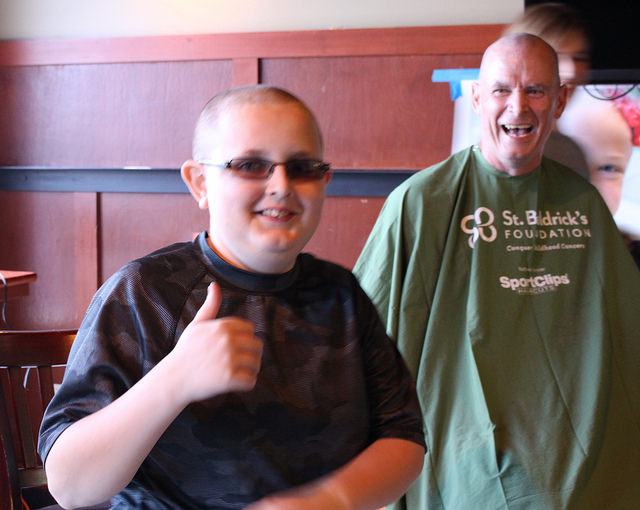 Among the "shavees" was Candice Morris, a home health nurse from Magnolia, Del., who was inspired by one of her young patients' bravery in the face of cancer.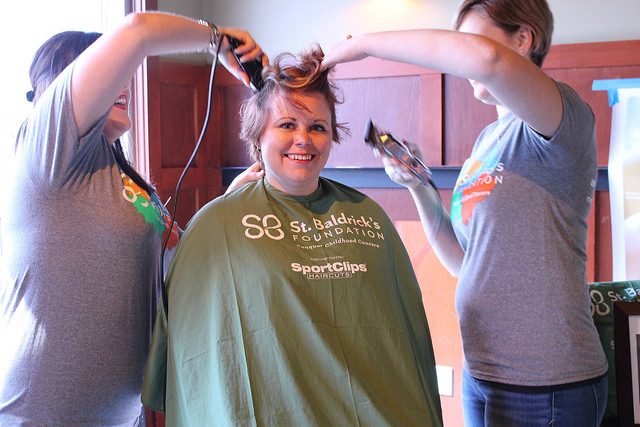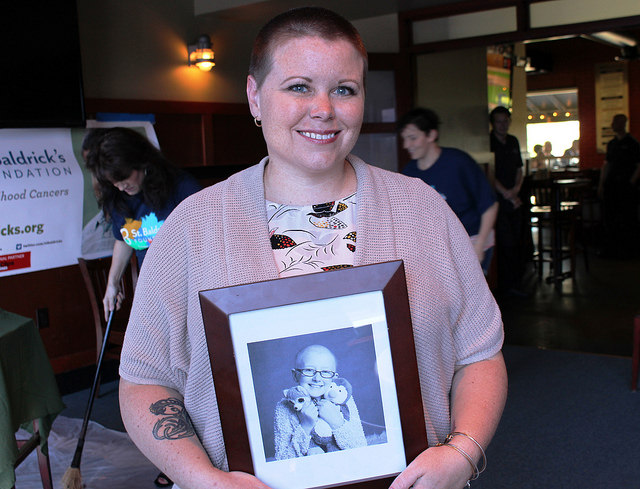 About 30 minutes after Candice submitted to the razor, her mother and son went for it, too!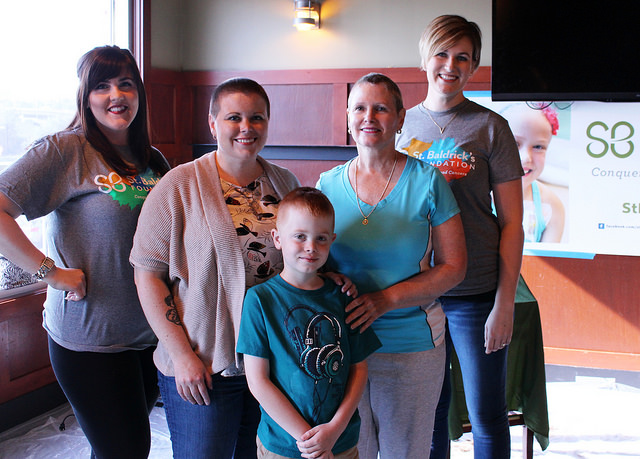 Many thanks to the volunteer stylists from Currie of Wilmington, Iron Hill for providing a private room, and event organizers/Nemours oncology nurses Nicole Roselli and Juliana Howdershell who exceeded their goal, raising more than $4,100.