The 2023 Cindy Pellegrini Maternal & Child Health Advocacy Day brought together national advocates for maternal and child health, calling for federal action to reduce the nation's high maternal mortality rate and improve infant health. Named for long-time advocate Cindy Pellegrini, the fourth annual joint advocacy day included Nemours' Federal Affairs Team, physicians, nurses and residents, and March of Dimes and Ann & Robert H. Lurie Children's Hospital of Chicago leaders, calling for congressional measures to improve maternal and child health.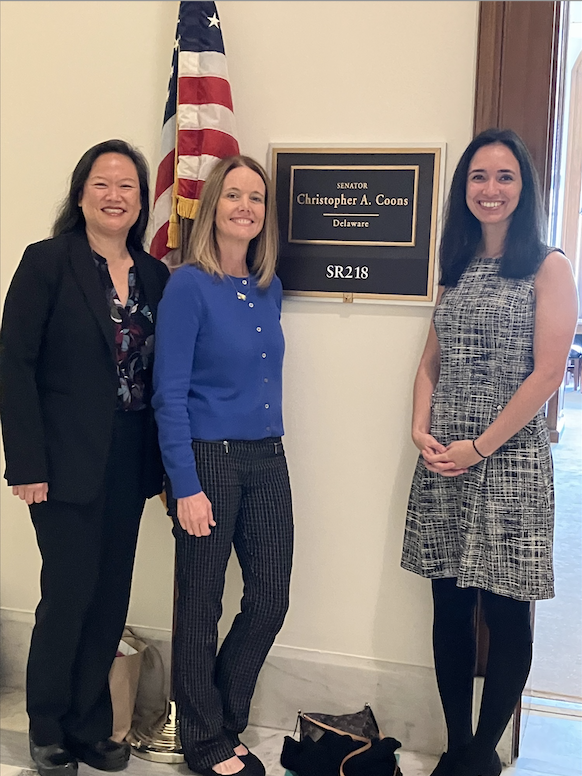 Advocates and clinicians from Nemours Children's spoke with congressional leaders from Delaware, Florida, New Jersey and Pennsylvania to underscore the need for policies that improve maternal and child health outcomes, and to share the expertise and lived experiences of providers and patients on this topic. Specifically, Nemours associates advocated for:
PREEMIE Reauthorization Act of 2023 (H.R. 3226/S. 1573), which would reauthorize the Prematurity Research Expansion and Education for Mothers who deliver Infants Early Act to prevent preterm birth and its consequences.
Preventing Maternal Deaths Reauthorization Act of 2023 (H.R. 3838/S. 2415), which would reauthorize federal support to strengthen and expand Maternal Mortality Review Committees (MMRCs).
Each year, about 700 women die from complications of pregnancy and childbirth, and an average of two babies die every hour. Yet, more than 80% of all pregnancy-related deaths are preventable, according to the Centers for Disease Control and Prevention. Even when families overcome obstacles to finding care, women and babies still face poor health outcomes and disparities, making the U.S. among the most dangerous developed nation for childbirth. Multiple factors are fueling the maternal and infant health crisis, including poor maternal health and socio-economic status.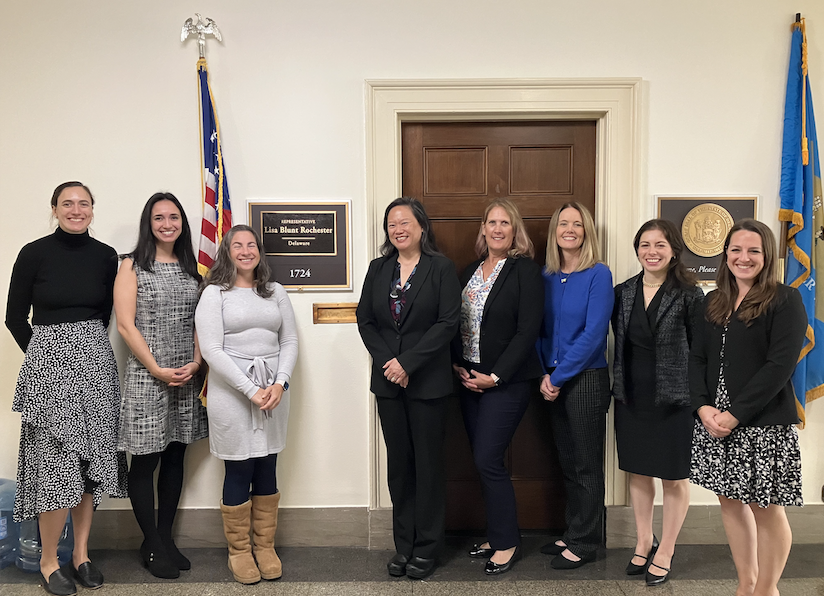 Take the example of a pregnant young woman from Florida. She was dealing with diabetes that required insulin, while also managing chronic hypertension and asthma. She arrived at the Emergency Department with abdominal pain, bleeding and low blood sugar. The placenta was tearing off the uterine wall. Doctors moved quickly. She had an emergency delivery of a 35-week infant. The baby required aggressive resuscitation. Fortunately, the baby's life was saved, but the mother's poor diabetes control led to a congenital heart defect, which required two cardiac procedures and a stent to keep the blood flow circulating.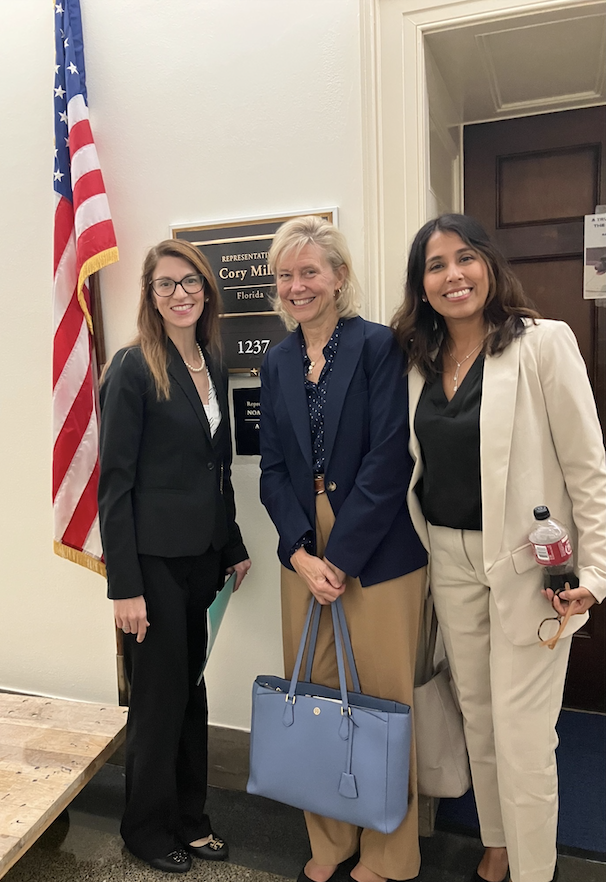 The baby will live, but with numerous challenges. With better healthcare, including screenings and prenatal care, the baby could have had a much better outcome and fewer obstacles on the road ahead.
"It's important for clinicians to share our stories firsthand with leaders on Capitol Hill," said Jane Ierardi, MD, MBA, FAAP, CPE, Chief Partnership Officer, Florida, Nemours Children's Health. "I encourage more colleagues across Nemours to get involved in advocacy with our National Office and state teams. Together, we can ensure our work helps more families and goes well beyond medicine."
The bills the advocates and clinicians discussed would provide better access to high-quality, holistic maternal health care, while also addressing the social, economic, and community drivers of these health disparities. They would also enhance our understanding of the causes of prematurity and maternal morbidity.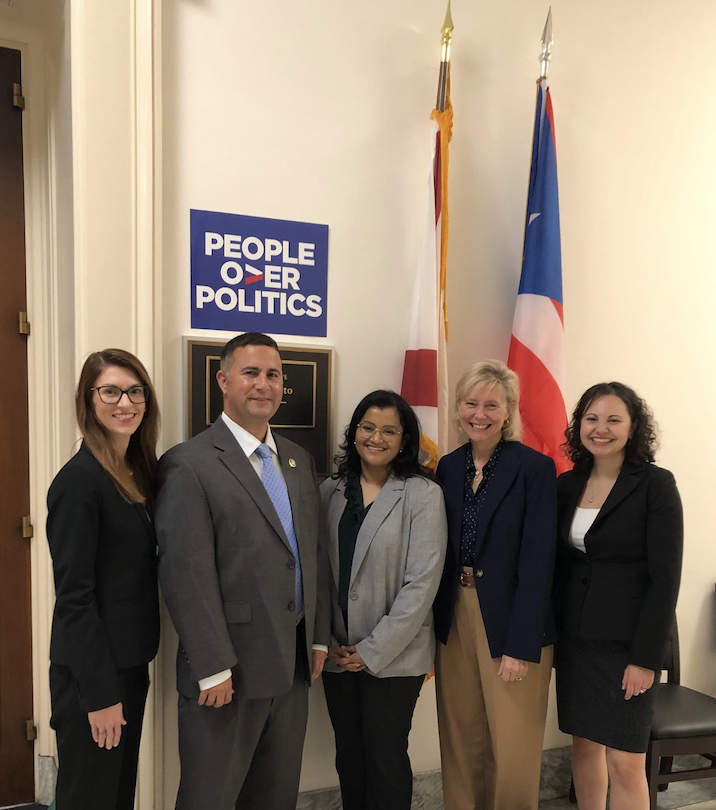 "This was my first experience on Capitol Hill, and I'll be back. Strengthening investments in prematurity research and maternal health are critical priorities core to our mission at Nemours," said Anushka Bhowal, a resident at Nemours Children's Hospital, Florida.
"We're grateful that leaders on the Hill were receptive to our thoughts and experiences on ways to improve maternal and infant health," said Ann-Marie Baker, RN MSN BC, Clinical Nurse Educator, Nemours Children's Health. "It's critical that we continue to advocate for families and children in our communities in an effort to create the healthiest generations of children."