With nearly three decades of dedicated service, Sandy is a testament to the power of nursing. From early on, she felt her purpose was working in healthcare to help others.
She spent several years working in pediatric primary care as a pre-nursing student. From there, she found herself in the heart of patient care – the primary practice office. This led to a great opportunity as a new graduate nurse in a prestigious Level 1 adult ICU in Philadelphia.
"My profession is my vocation. I was meant to be a nurse. As far back as I can remember when I was living in Philadelphia, I knew I wanted to work at Nemours Children's. I aspired to be an active, engaged advocate for the health and wellness of children. I feel that I have achieved that goal."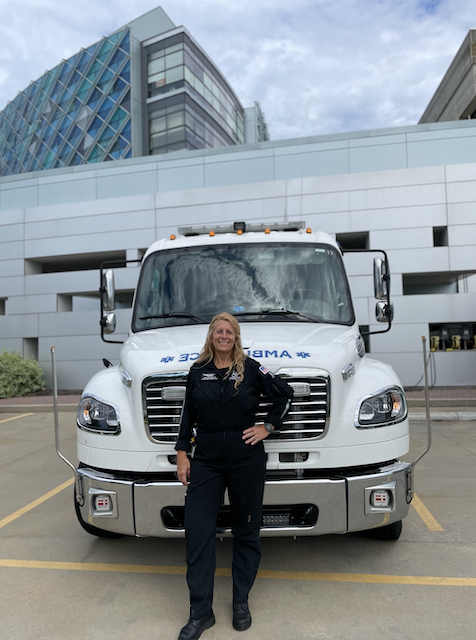 Since she arrived at Nemours in March 1999, Sandy has accomplished so much. Seventeen of those years were devoted to the Pediatric Intensive Care Unit (PICU). Marking a milestone, she's recently had her 8th anniversary on the Pediatric Critical Care Transport Team.
"I'm honored to commemorate my 8th year as a key member of the Pediatric Critical Care Transport Team, a role that continues to fuel my passion. What I like about critical care transport is that it allows me to fully practice my licensure. As well as engage fully in a multi-disciplinary process that optimizes patient outcomes and supports community providers."
Sandy has managed several roles and responsibilities. From the Emergency Management Steering Committee as the Labor Pool Lead to her instrumental role in the design of the New Pavilion at Nemours Children's Hospital, Delaware. She's completed two relief missions to extend aid in the wake of Haiti's earthquakes, served on the Delaware Board of Nursing, and much more.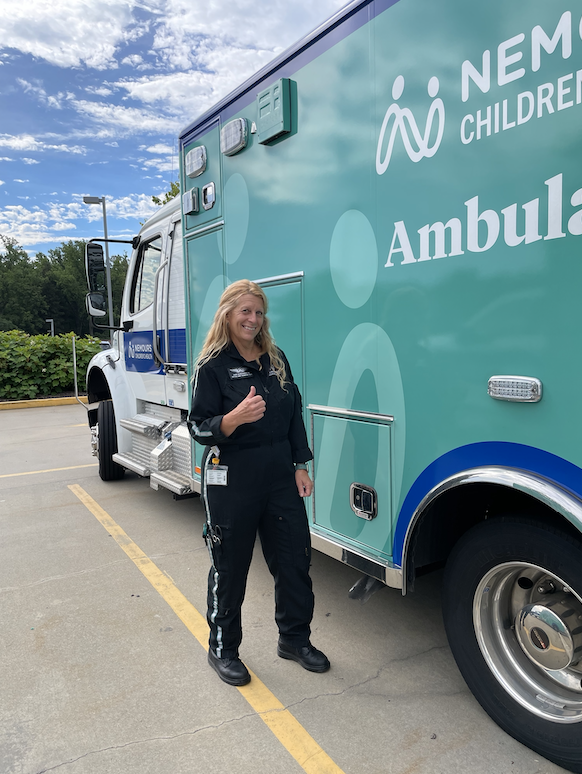 She has also embraced the challenges of leadership. She has served as Chair of the Quality Council and Chair of the Pediatric Critical Care Transport Team's Quality initiatives. These roles, along with her presence on the Nursing Shared Governance Executive Council, reinforce her commitment to nurturing a culture of excellence.
Sandy has received a Master's Degree in Community/Population Health Nursing, with a Certificate in Environmental Health. This has amplified her professional practice with a lens that accepts and leverages our patient family experiences.
Nemours Children's embraces her as a community member, and her colleagues have become her extended family.
"Our transport team demonstrates clinical excellence every day, and I am proud to be a member. We go Well Beyond Medicine to ensure that our patients and their families feel safe, secure, and supported through some of the most challenging moments of their lives."