Samuel's cleft lip diagnosis was discovered during his mother's 20-week gestational anatomy scan, casting a shadow of uncertainty over their lives.
From the very beginning, Samuel's cleft lip presented some unique obstacles. Though he struggled to feed from a bottle, he managed to breastfeed, albeit with a weak latch. Samuel's delicate GI system also resulted in gas, leaving him fussy and uncomfortable. Moreover, acid reflux plagued him, causing frequent episodes of spitting up and choking.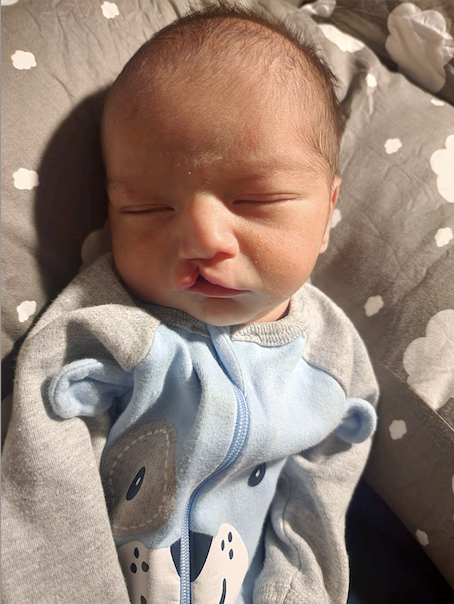 Despite these challenges, Samuel's family remained resilient and sought the best possible care for their son. They were referred to Nemours Children's Hospital, Delaware where they met Dr. Mario Aycart and the cleft care team. This team at Nemours Children's were deeply committed to Samuel's well-being and supportive throughout his journey.
Dr. Aycart performed surgery for his cleft lip when Samuel was 6 months old. Samuel's mom Corina says, "He is a miracle worker." Samuel's before-and-after pictures shared on the family's social media pages are a testament to Dr. Aycart's talent and the transformative power of surgery.
Dr. Aycart states, "Caring for Samuel and his family has been a blessing and at the core of why I love Cleft and Craniofacial surgery."
Also among the care team was Dr. Connie Lin, the kind-hearted anesthesiologist who took a special liking to Samuel, always ensuring his comfort during the procedure.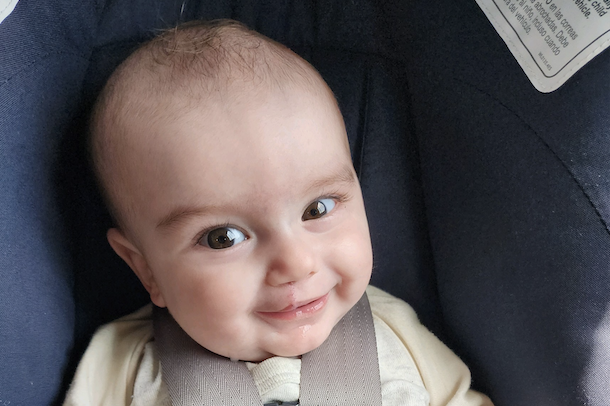 Recovery from surgery proved to be a bumpy road for Samuel. He found comfort in bringing his hands to his mouth, a comforting gesture he had always loved. However, to protect the delicate incision site, he had to wear "no-nos," infant arm restraints that prevented him from bending his elbows and messing with the incision site. It was a challenging adjustment, but through thorough research, Samuel's family discovered a remarkable alternative called "Cozeecoo." A wearable blanket that keeps babies' arms below the chest, while retaining movement in the elbows, arms, hips, and legs. This innovative solution brought immense relief to Samuel and ensured his happiness during the healing process.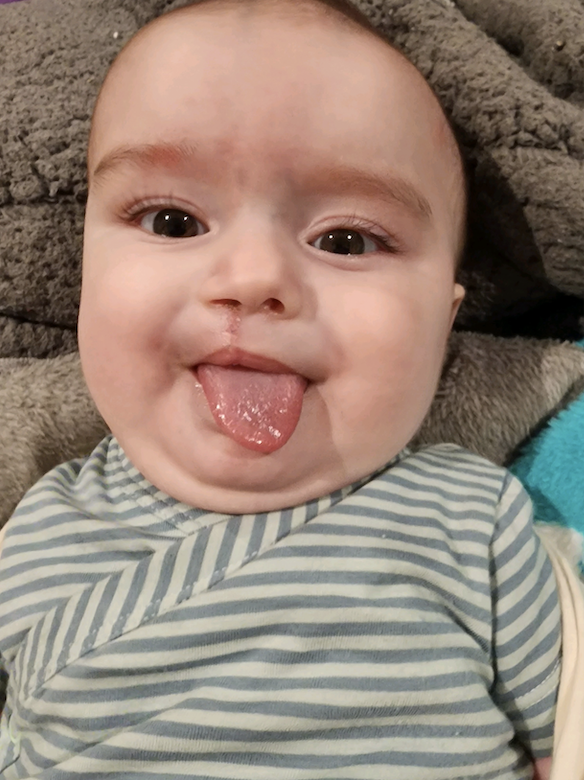 As Samuel grows older, his family is taking things year by year. They embraced the notion of making decisions as a team, including the possibility of future surgeries. Samuel's well-being and happiness remains at the forefront, and they knew that their unwavering love and support would guide them through any uncertainties that lay ahead.
With the help of his dedicated medical team at Nemours Children's, Samuel thrives. And he leaves his mark on the world, reminding everyone that a cleft does not define a person—it simply adds another layer to their beautiful journey.