While performing a vault in her gymnastics competition, 14-year-old Saylor suffered a serious injury that would flip her world upside down.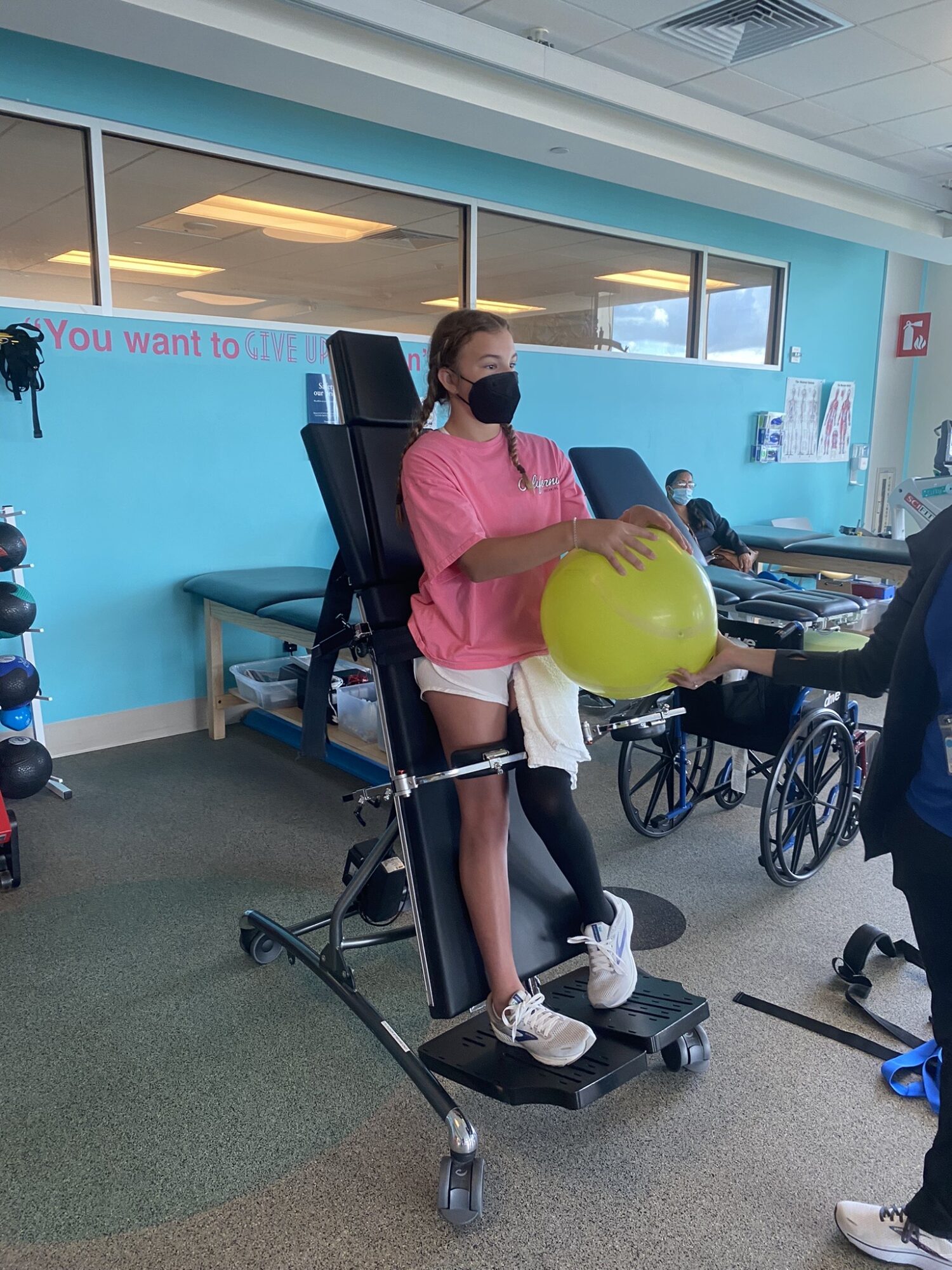 After completing the vault, Saylor's ankle was immediately hurt, and she was unable to place any weight on it. With another gymnastics competition quickly approaching, Saylor sought medical attention straight away. She visited numerous doctors and underwent several MRIs with no progress. During this time, the pain Saylor was experiencing in her foot began to spread to her leg and back.
After visiting a local neurologist, Saylor was determined to have Chronic Regional Pain Syndrome (excess and prolonged pain and inflammation that follows an injury). It was then that Saylor was referred to Dr. Santana-Rojas at Nemours Children's Health. After evaluation from Dr. Santana-Rojas and her team, it was determined that Saylor also had a severe case of Functional Neurologic Disorder.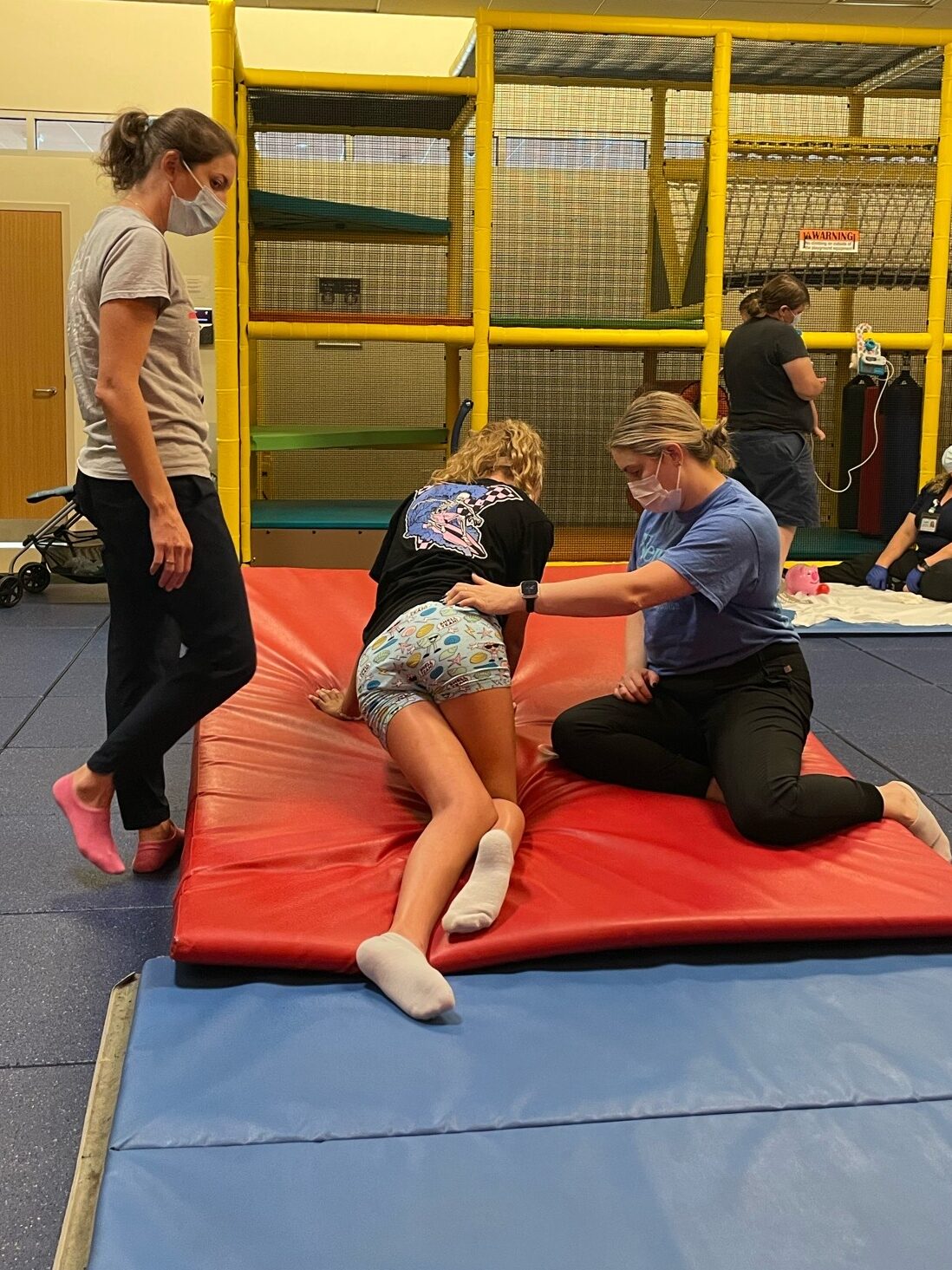 "Functional Neurological Disorder had completely removed me from all my daily activities," says Saylor. "I had gone from an Honor Roll student who practiced 30 hours per week to compete in gymnastics, to being restricted in all movements. My ability to participate in gymnastics was immediately stopped. I would sit and watch my teammates prepare for upcoming competitions, as I tried to cheer them on. Originally at school, I was able to maneuver from classes on crutches, and my teachers would allow me to sit on the side and prop my injured leg on a chair. After some time, I began to have spasms in front of the other students. They became severe and regular enough that I had to discontinue going to class. My teachers were very helpful and allowed me to work on assignments virtually from home. I missed weeks of school and time that would have been spent with friends and family."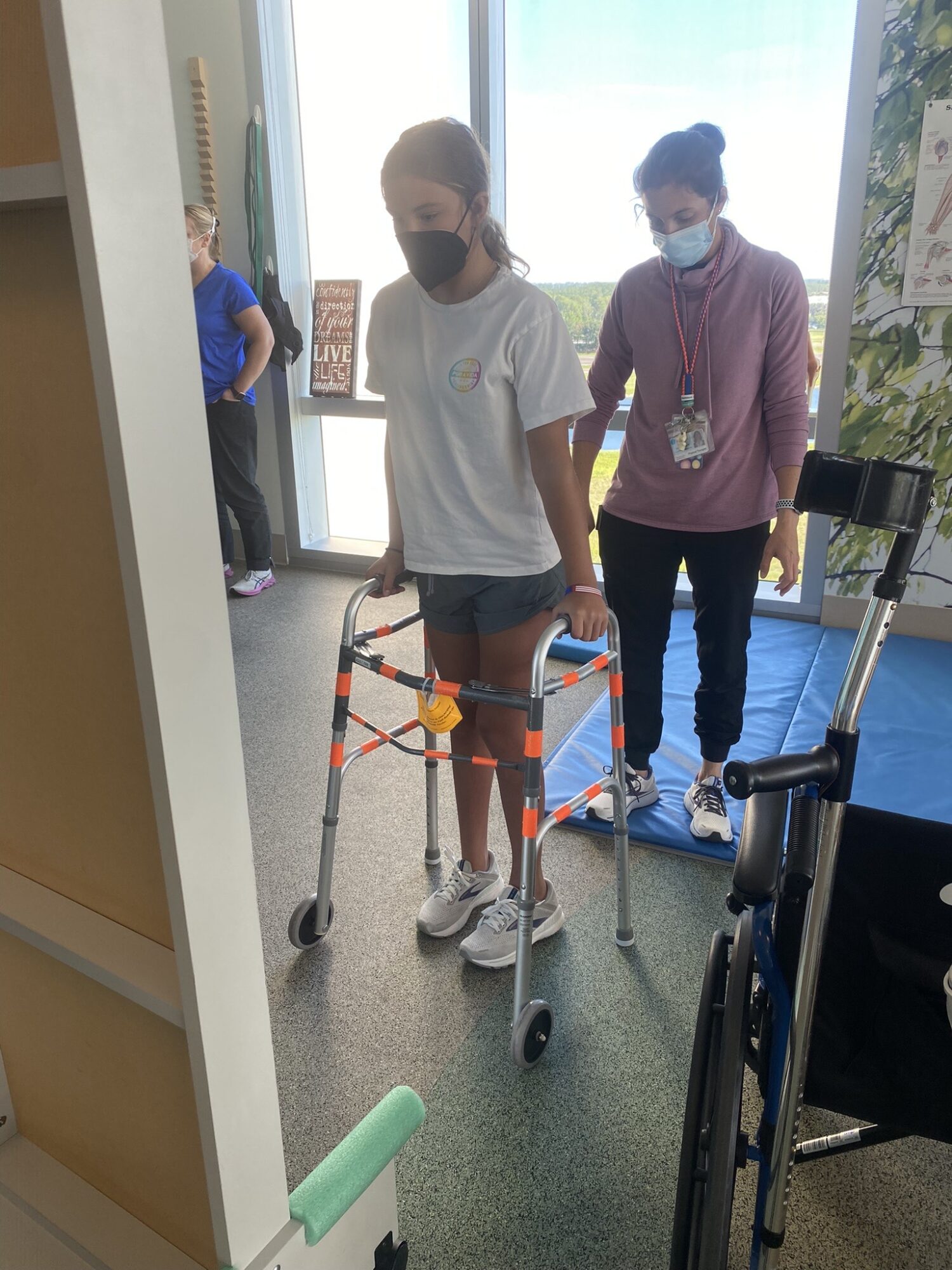 Saylor's treatment at Nemours required a comprehensive team approach with additional research into cases like hers, as well as a lot of thinking outside the box from Dr. Santana-Rojas' team. Saylor stayed in the Pain Program at Nemours for 6 weeks with some additional outpatient physical and occupational therapies for a few more weeks, the longest Dr. Santana-Rojas has kept a patient in the program, but Saylor excelled.
"My experience with my team at Nemours was unforgettable," says Saylor. "The kindness that was shared from everyone was truly special. From my time spent in my individual meetings with Dr. Santana-Rojas, to the staff knowing my name in the front lobby of the entrance, everyone stopped and gave me their undivided attention and focus. There were two specific memories that stand out in my time within the program. The first was the attention to detail and inclusion of myself and family during our weekly team meetings. Sitting in a room with that many people can be intimidating and scary. But, the team always asked me to speak and answered any of our questions. It helped in making me feel as though I was not just patient, but a team member that was taking apart in my recovery. The other was my daily interactions with Psychologist Dr. Mira Armans, Physical Therapist Robyn Lebeau, and Occupational Therapist Emalie Styles. Their knowledge, energy, passion, motivation, and friendship were a driving force in my recovery. They always seemed to know how best to support me in my recovery. They were there to help me up in my scariest moments, and there to push me further than I thought I could go when I needed motivation. Those moments will be with me forever!"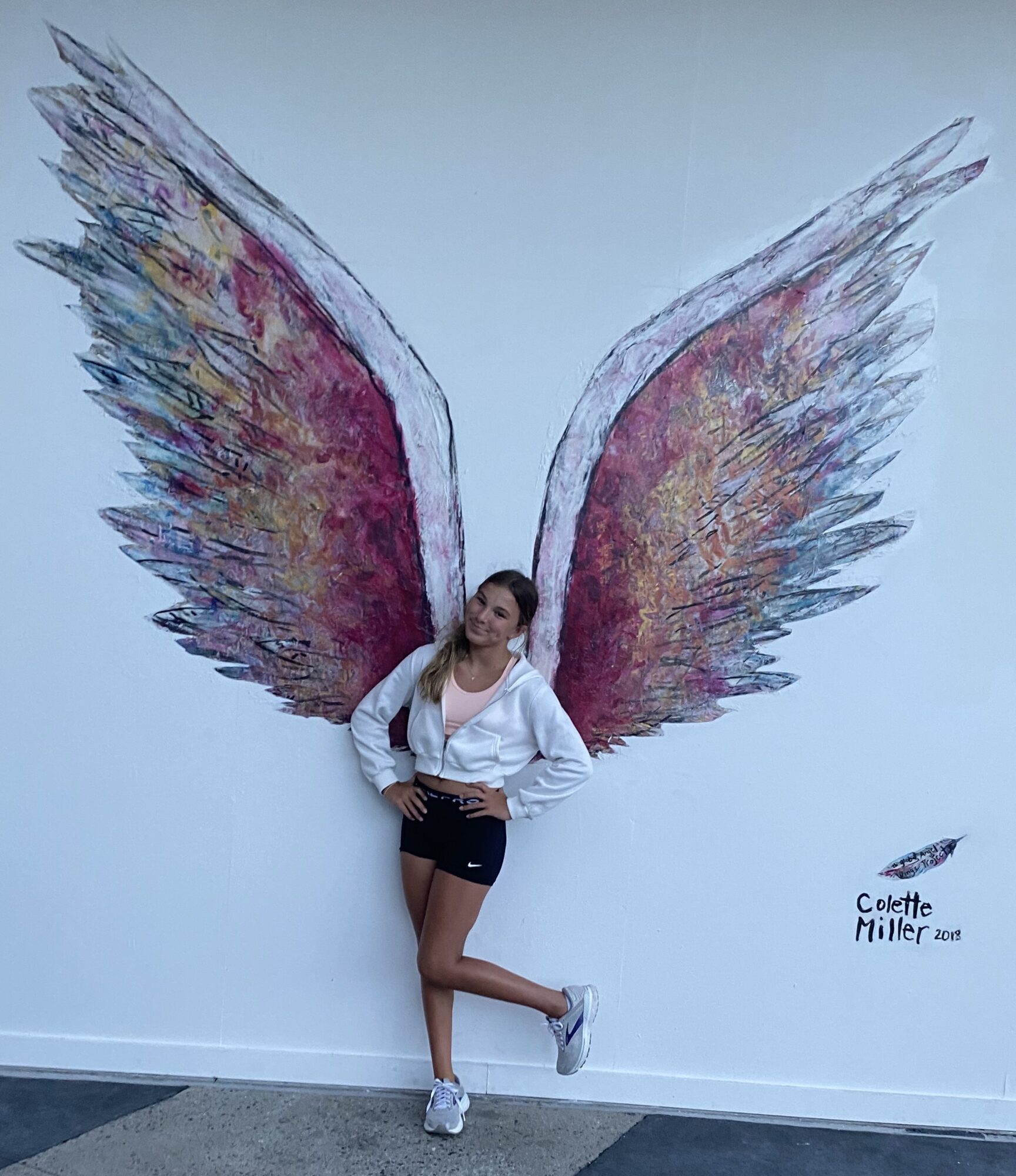 After completed the program with Dr. Santana-Rojas and team at Nemours Children's, Saylor is getting back to her normal life. Today, she is not only able to walk, but also to run and jump!
"Getting back to daily routines can be difficult," explains Saylor. "It is so important to have confidence in yourself, and to remember that it's OK to have a setback. It's how you respond to that setback that is important. I plan to take advantage of the second opportunity that I have been given. I am currently attending high school daily and making the Academic Honor Roll. I want to continue my education, and hopefully work in a field that will allow me to help others. This experience has given me perspective of how I have grown and what I can overcome. Helping others brings me happiness and helps with my own recovery." Saylor advises others entering the Pain Program to focus on the future and to hold their head high. "You are going through a difficult time, but it will not last forever," she says. "Each person is going through a unique situation, and all recoveries are not going to be the same. When I entered this program, I was at a low point, and running out of doctors who were willing to treat me. My experience was the most difficult thing I could ever imagine. But, I learned things about myself, grew as a person, and ultimately learned what I could overcome. At Nemours, you are surrounded by a group of people who genuinely care about you and your wellbeing. Have trust in them, and they will help you overcome your battle."