Win or lose, 15-year-old Capucine Jauffret never gives up. Her mom and dad, Jennifer and Christophe, attribute Capucine's instinctive determination to a time when she had to fight for her life—a time Capucine won't remember, and her parents won't ever forget.
When Capucine was born, doctors heard loud murmurs in her heart and diagnosed her with a congenital heart defect called Tetralogy of Fallot, which causes oxygen-poor blood to flow out of the heart and into the rest of the body. At just 17-days-old, Capucine had life-saving open heart surgery to repair her heart. "We are incredibly blessed the doctors were able to perform the operation before Capucine had any significant problems," said Jennifer. "Fortunately, technology changed, and we didn't have to wait until she was older and her heart was bigger like other children with this condition have in the past."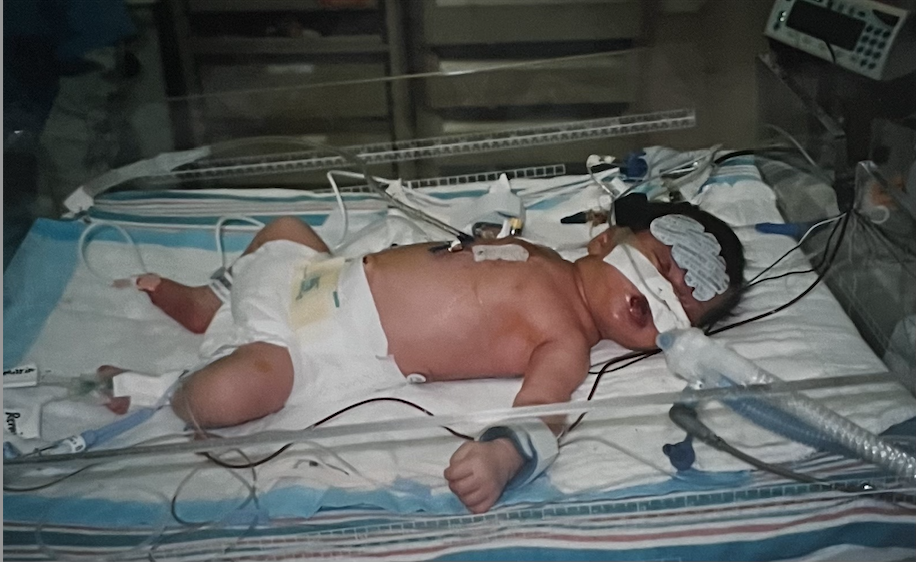 "I was thrilled and delighted to hear about how well Capucine is doing," said Dr. Christian Pizarro, Chief of Pediatric Cardiothoracic Surgery at Nemours Children's Hospital, Delaware. "Stories like hers give us an opportunity to rejoice in how we help children achieve their full potential, live full lives, and accomplish their dreams. She did not let heart disease define her; she conquered it."
Because Capucine's heart was fixed at such a young age, she was able to take up tennis as a little girl and continues to "play her heart out" every time she steps on the court. "We think her surgery gave Capucine unconscious survival techniques her body would otherwise not know," said Jennifer. This, combined with her sheer grit, helps Capucine complete between 5-7 hours of intense on-court training and fitness six days per week and guided her in accomplishing her goal of being the number one 14-year-old tennis player in the country in 2022.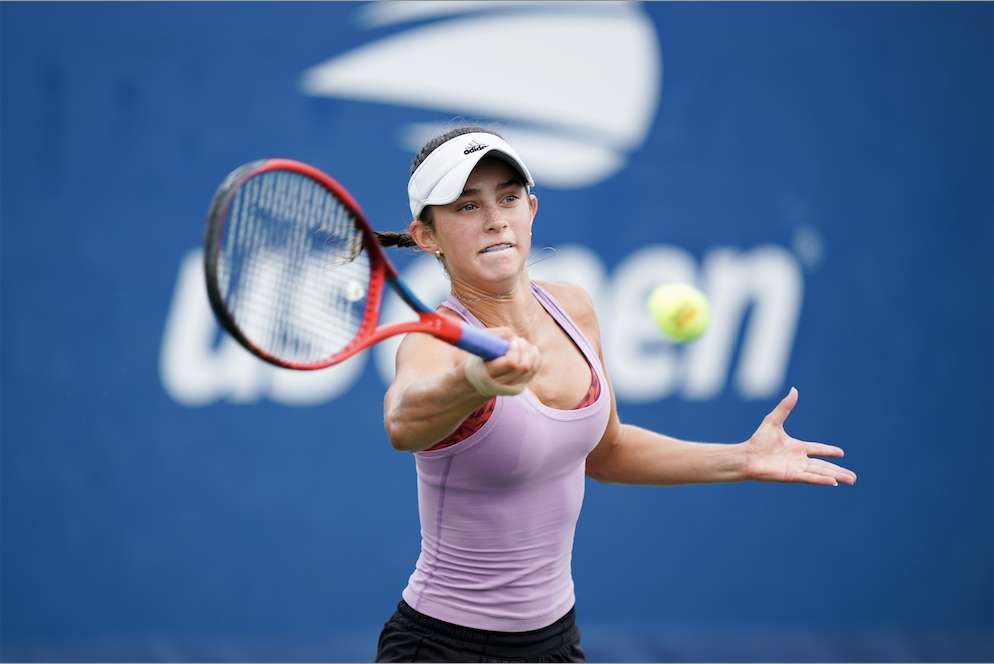 In fact, Capucine was able to check another goal off her list when she received a wild card into the US OPEN Juniors Grand Slam and competed in September 2022. Another "big hit" Capucine had came at the end of July, when the United States Tennis Association (USTA) called and asked her to play on the US National 14-year-old team in the ITF World Junior Tennis Finals in the Czech Republic, where she was instrumental in helping the US girls take the bronze. The opportunities kept coming when she earned a wild card to a higher-level international tournament in the D.C. area where she made it to the quarterfinals, playing 16-17-year-olds.
With the goal of going pro, Capucine continues to work hard and count her blessings. "We are extremely grateful to Nemours for doing their part in making all of this possible and especially Dr. Bhat and Dr. Pizarro," said Jennifer. "We are so lucky to have such a top-tier hospital in our backyard, it is a gift."


(Photo credit: Manuela Davies/USTA)