Edwin was born with Pierre Robin sequence, a rare and serious condition where a baby's jaw is so small that the tongue blocks the airway. Because of the complexity of his case, Edwin was monitored closely in the NICU until our craniofacial airway team, including a plastic surgeon and otolaryngologist, were able to open his airway by bringing his jaw forward.
"My initial goal, after making sure Edwin was safe, was to reassure his parents that everything was going to be okay. We had many discussions about the options and decided that mandibular distraction—bringing the jaw forward slowly over time—was the right option for Edwin and his family," explains Dr. Brian Kellogg, division chief of plastic surgery, Nemours Children's Hospital, Florida. "Using a customized computer model, I was able to carefully plan Edwin's surgery and the movements of his jaw bone."
Because Edwin had been in the NICU since the day he was born, his two-year-old sister had never met him. However, Edwin's family received special permission to bring her to the hospital so they could meet for the first time, four weeks after he was born.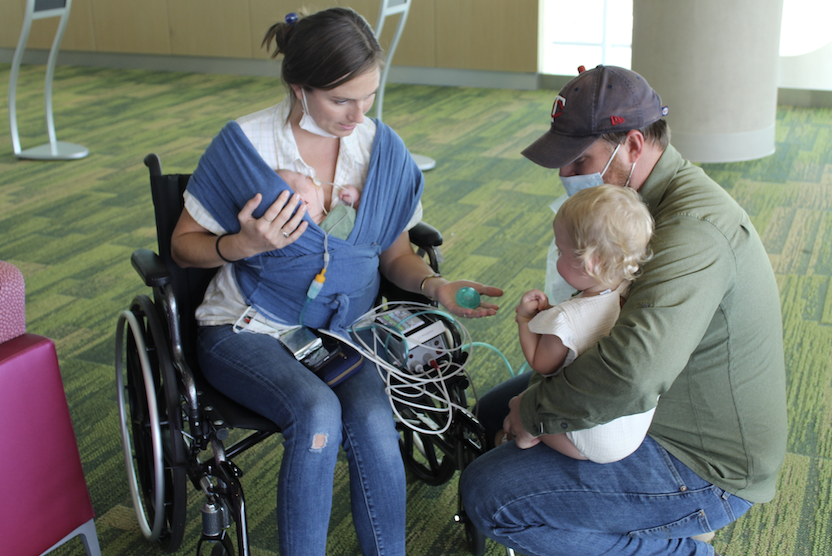 "His surgery went well, and we were able to safely send Edwin home with his family in the following weeks," said Dr. Kellogg. "The great privilege that I have is I will get to continue to follow Edwin with our craniofacial team as he grows up. I can't wait to see what amazing things he will do!"
Edwin is now home, breathing freely and feeding well. Being home has helped this family of four really bond.