Rare diseases are medical conditions that affect a low proportion of the general population. Although the incidence of rare diseases is fairly uncommon, there are over 7,000 types!
Here at Nemours, our biomedical researchers are actively engaged in the scientific discovery of causes, treatments, and cures for many rare diseases. And clinicians and health care providers at all of our Nemours sites provide medical management for children with these conditions, most of which are inherited (genetically linked).
Rare Disease Day
Always the last day of February, Rare Disease Day was established in 2008 by EURODIS (the voice of rare disease patients in Europe) as a worldwide day of recognition. Since then, thousands of events have taken place, reaching hundreds of thousands of people and increasing awareness around the globe.
Increased awareness of rare diseases helps to:
improve understanding of these conditions
offer support to patients and their families
inform policy- and decision-makers about the need for protective laws and continued medical and research funding
Nemours has joined this worldwide event and you can too! This year's event will be held:
Tuesday, February 28th
9:15–2 p.m.
Anthony N. Fusco, Sr. Atrium
Nemours/Alfred I. duPont Hospital for Children
1600 Rockland Road
Wilmington, DE 19803
Local Kids Learn About Rare Diseases and the Power of Research
Nemours hosted our first annual Rare Disease Day event in 2015, in conjunction with the departments of Research and Social Services, Delaware Department of Education, and Delaware HOSA (Health Occupations Students of America).
This year, two-person teams of students from 10 Delaware high schools will present on 10 different rare diseases we research and treat at Nemours:
Acute myeloid leukemia
Denys-Drash syndrome
Ebstein's anomaly
Familial hypercholesterolemia
Juvenile rheumatoid arthritis
Klinefelter syndrome
Klippel-Feil syndrome
Maple syrup urine disease
Marfan syndrome
Skeletal dysplasia
Turner syndrome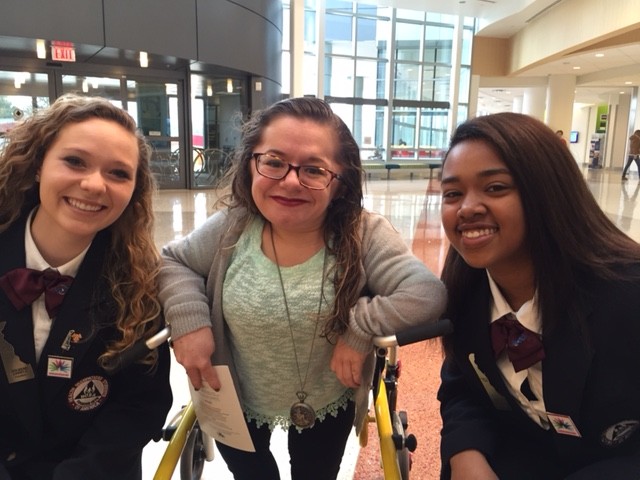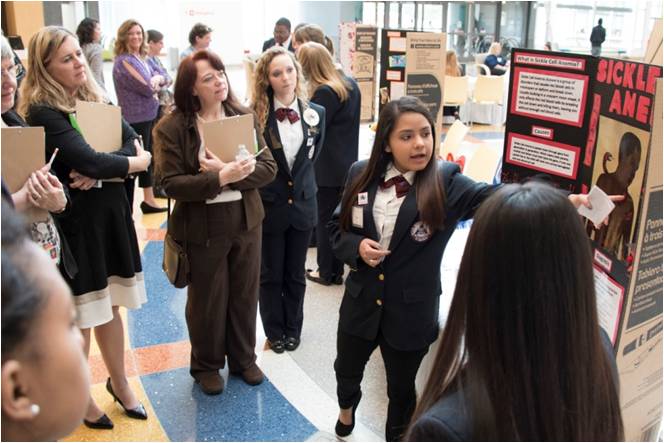 Previous year's participants from the Health Occupations Students of America (HOSA)
Each student team researched the disease, spoke with families and patients with the condition, interviewed researchers and treating providers (doctors, nurses, and genetic counselors), then formulated a proposed treatment.
The students will show their displays and explain the conditions to the public. The students are also competing for the right to represent their school's chapter at the state and, possibly, the national level of HOSA.
Why Is Pediatric Research So Important?
Through grants and funding (National Institutes of Health, private foundations, and donations), Nemours is able to conduct research, clinical trials, and testing — and bring bench-to-bedside care to our patients.
By engaging and involving the students in careers related to science, research, and STEM (science, technology, engineering, and math) Nemours is helping to guide our future health care workforce through education, mentorship, and hands-on experience.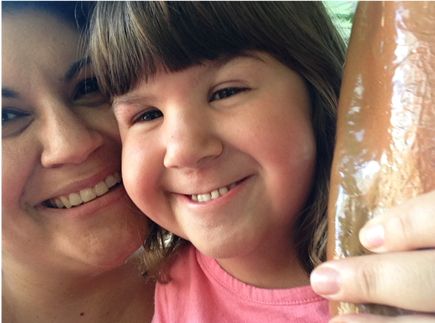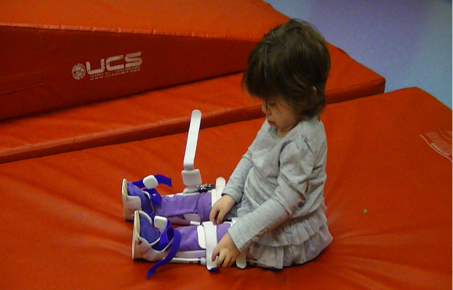 Hannah Faith Mohn, who has arthrogryposis multiplex congenita (AMC), with mom Jen
Make a Difference for Children With Rare Diseases
Very little government funding is provided for pediatric research. Nemours feels strongly about philanthropy and helping the community understand the significance of donated funds as it relates to medical research. Come celebrate Rare Disease Day with us. Learn about some of these conditions, and support our future health care and scientific workforce.
And, if you'd like, make a contribution to help support research of rare and chronic diseases at Nemours Children's Health System.