The 2016 Rio Paralympics just came to a close, and the USA is celebrating its most successful Paralympic performance in recent history. A whopping 289 American Paralympic athletes brought home a total of 115 medals, and the USA finished fourth in the medal count. Independent of standings, results, and rankings, the Paralympics and Team USA never fail to remind us of what the body is truly capable of and what impossibilities the spirit can overcome. It's this motivation and inspiration that was the driving force behind the creation of our Paralympic Boccia program in 2014, with Nemours becoming an official U.S. Paralympic Sports Club in 2015.
What Is Boccia?
Boccia is a game, similar to backyard Bocce, created especially for the Paralympics in 1984. The object of the game is to score points by propelling your team's balls closest to the target ball on a long, narrow, indoor playing court. In Boccia, all participants play seated, whether in a wheelchair or not. Balls can be propelled by throwing, kicking, or utilizing a ramp — making the game an extremely adaptable sport for players of all ability levels.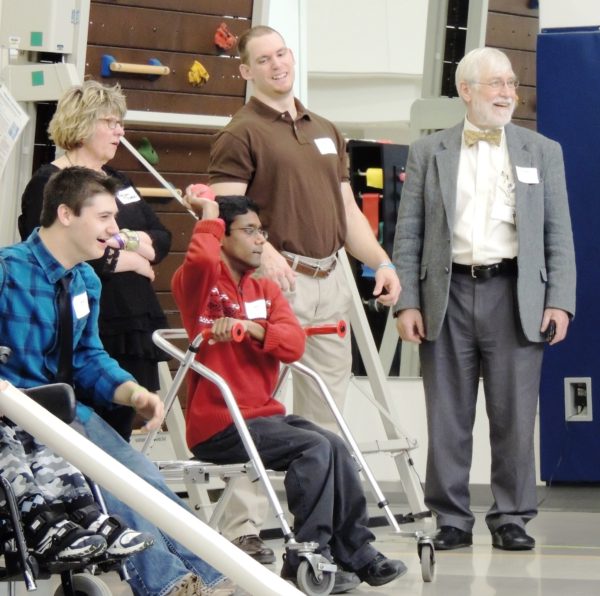 A Season of Success
Our Boccia program began as an open-house setting. Interested players came Wednesday nights to participate in skills challenges and pick-up games. As the level of interest and competition increased, we were able to grow our program to a league format. We celebrated our first official Paralympic Boccia League Season and championship this spring, with jerseys, awards, trophies — the works!
All season, we were treated to competitive games, demonstrations of teamwork, strategic challenges, and celebrations of achievement. Friends were made and athletic skills and prowess were found.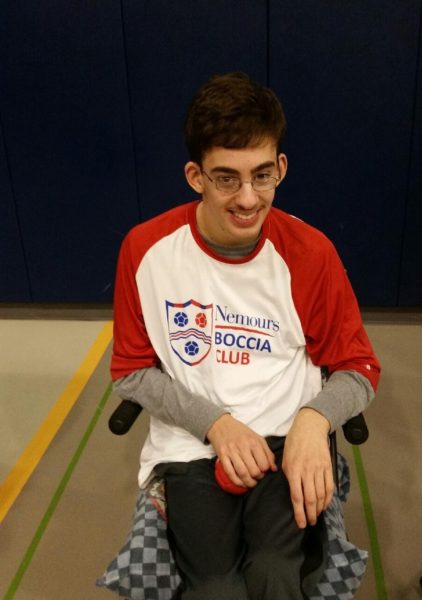 The season was an awesome reminder that fun and competition, companionship, and confidence span all ages and abilities. Every round of every game embodied the Paralympic spirit that so inspired us.
What sets our players, patients, and loved ones apart is a positive outlook: "Never call it quits. Always strive harder and dream bigger. Nothing is impossible." Be it a game of Boccia, taking our first steps, navigating new environments, or reaching something ourselves for the first time, we are all presented with challenges every day. It is our kids who accept these challenges and never stop to think "why not" or "why me."
They continue to strive and fight and smile and laugh. They remind me every day why I do what I do and why I am so proud to be a part of their ambition, aspirations, and journey.
This spirit can be seen throughout the Paralympics, being an awesome and extraordinary occasion every four years. But if you look, there are these occasions, no less awesome or extraordinary, around us every day!
If you are looking to see a great example of this, go no further than the Nemours Center for Sports Medicine gym on Wednesdays during Boccia season — where joy and perseverance, competition, and camaraderie go hand in hand.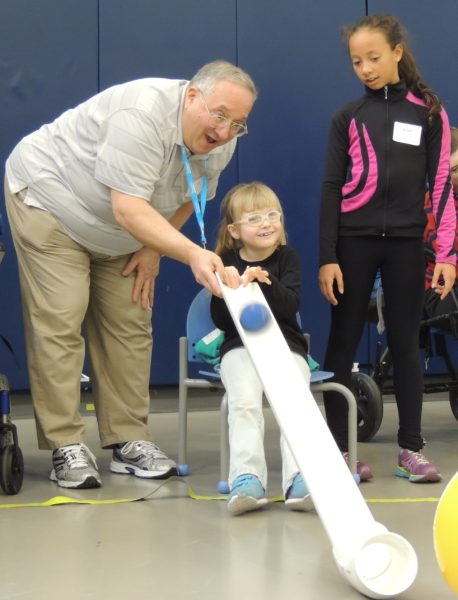 Thank you to all of the players and families that made our inaugural season a true victory. Thank you to all the children and participants that give this program a purpose and a drive. We look forward to many more seasons of great competition and tons of fun! I continue to be very proud of the program we have founded, but even more proud of our participants and their Paralympic spirit everyday!
Learn More
For information about the Nemours Boccia program, please contact Brie Sheppard: (302) 298-7490.