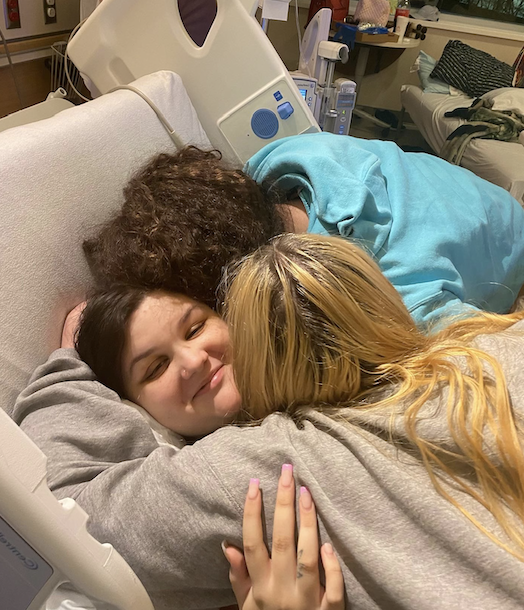 Gianna was ill with constant vomiting that lasted for days. Days turned into weeks, and weeks turned into months. Coupled with low energy and a few other symptoms she realized it wasn't getting any better. She didn't even have energy to hang out with her family or friends, one of her favorite hobbies. Even after eating calming foods for her stomach, she still couldn't keep much down. Her family took her to the emergency department at Nemours Children's Hospital, Delaware, where they ran several blood tests. In that moment, she was diagnosed with leukemia.
Gianna met with the Nemours Children's team of pediatric leukemia specialists to finalize a care plan. She started with a spinal tap to learn if there were any leukemia cells there, or in her brain. The spinal tap was followed by testing her bone marrow to get more information on samples of the cancer cells. After the tests, she started chemotherapy treatment.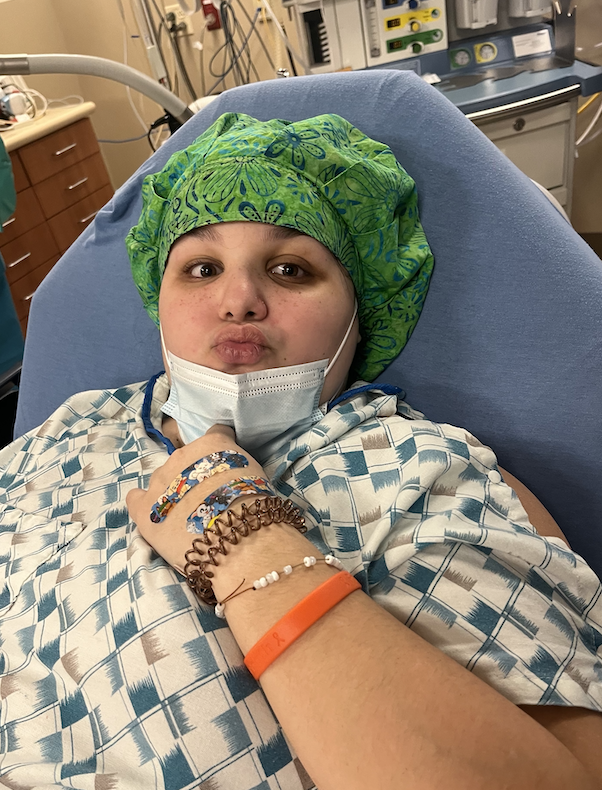 Pediatric hematologist Dr. Stephanie Guarino says, "Gianna's attitude and humor have helped her cope with all the challenges she's faced. I look forward to visits with her because I know we're going to deal with the hard things, but we're also going to laugh. Using our expertise in treating adolescents and young adults with cancer diagnoses, we have tailored her treatment to be more targeted to her and ultimately, we hope, more effective, so she can get back to all of what's ahead of her."
Gianna looks forward to going to college in the next few years, and becoming a nurse or lab tech. She loves helping in any way that she can and would love to be a nurse at Nemours Children's someday.