"Madison has a history with cancer," says her mother, Erin. She's received a diagnosis that no family should have to face not just once, but twice.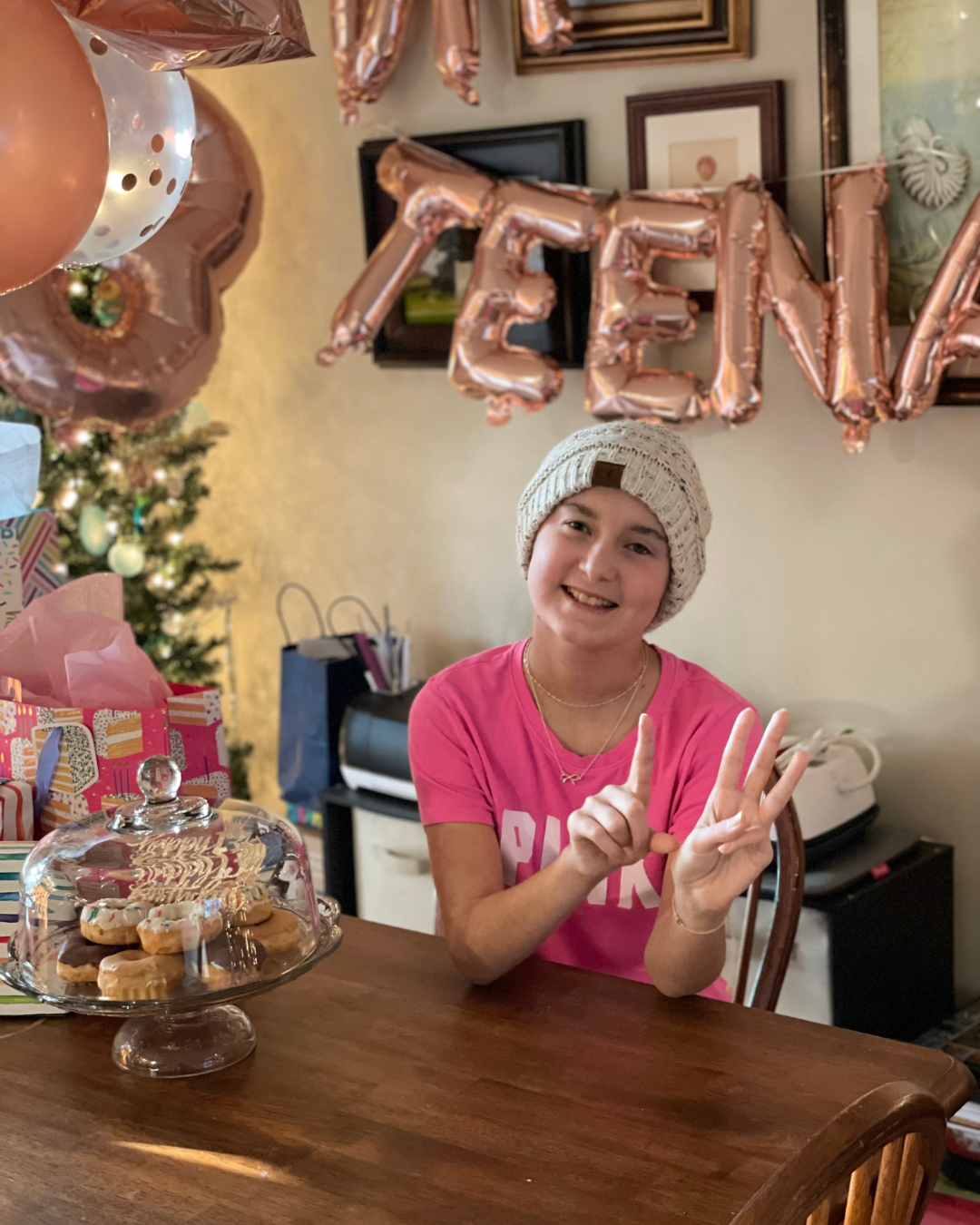 At the age of 2, Madison was diagnosed with bilateral retinoblastoma, a type of eye cancer that affects the retina, the inner layer of the eye. A subtle "glow" in her eye caught her parents' attention, leading them to see an ophthalmologist at Nemours Children's Hospital, Delaware. The journey that followed included six months of chemotherapy and the removal of her left eye.
During this time, Madison and her family worked closely with oncologist, Dr. Gregory Griffin. Dr. Griffin played a big part in her journey and their family had a great experience with him. Madison also had amazing doctors from Wills Eye Hospital in Philly. Dr Carol Shields and Dr. Sara Lally were integral in her treatment.
Years later, at the age of 12, Madison faced a new battle. While in soccer practice, she began experiencing knee pain. "She started complaining her knee hurt," says Erin. "At that time, she stopped running but was able to walk around and do normal things without any pain." After a few weeks of physical therapy and swelling that wouldn't go away, Madison received a CT and MRI scan. The scans revealed a new tumor.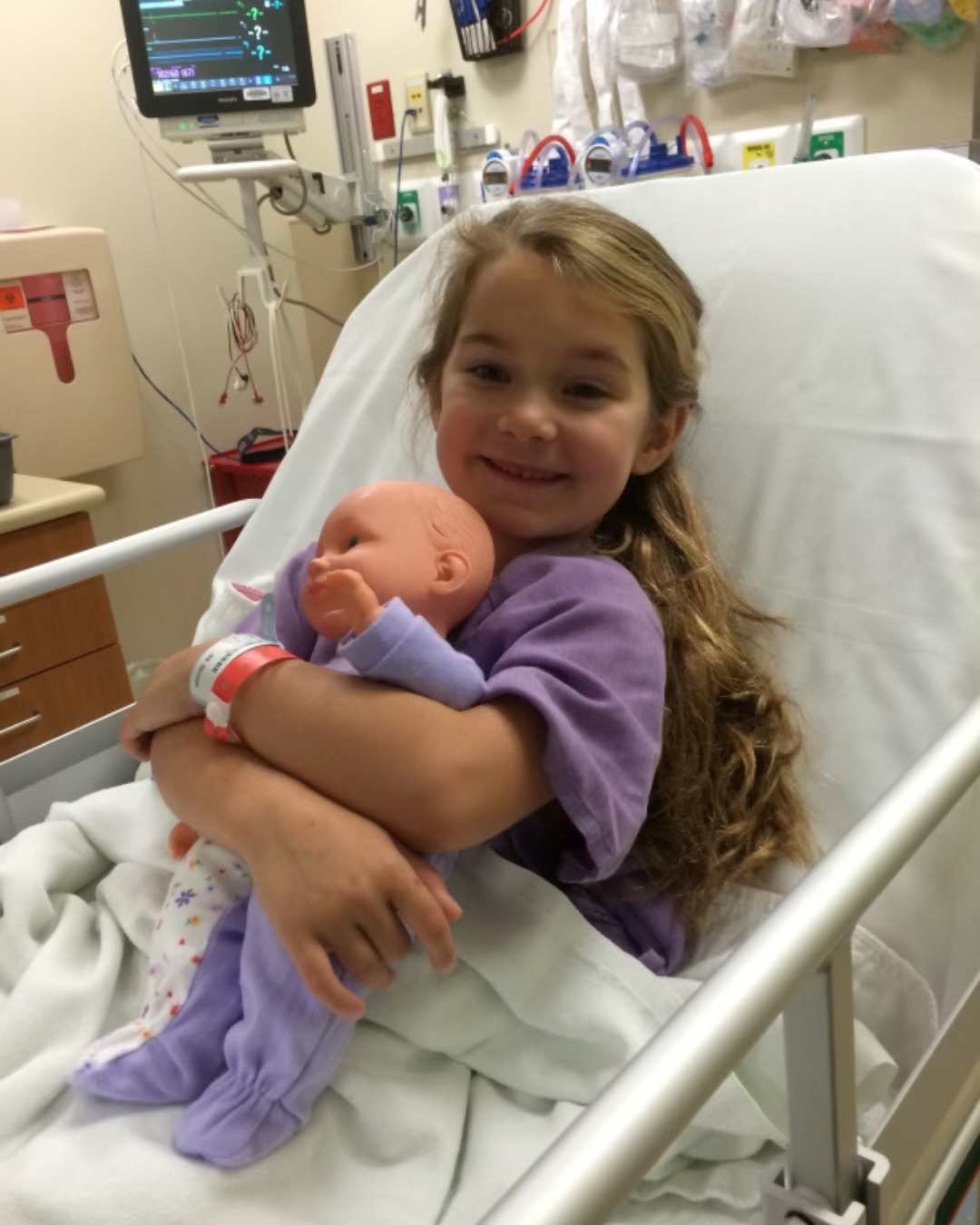 Madison's care team at Nemours Children's—Dr. Powell, Dr. Gresh, Dr. Parisio, Dr. Davidow, Dr. Walter, Dr. White, Dr. Thacker, and Dr. Askew—worked to develop a treatment plan. She went through multiple surgeries, including one to implant her chemotherapy port, and a major surgery to replace her femur and knee. Alongside these surgical interventions, Madison bravely faced six cycles (18 treatments) of chemotherapy. "Madison is a very can-do kind of kiddo," says Dr. Powell. "She handles everything with so much strength, even when she feels bad from her medications. She really is an amazing example for other kids her age, and even adults, going through therapy like this."
Erin and her husband Rob praised the Nemours team for their dedication to Madison's well-being. "We love that they are so 'in tune' with kids," Erin says. "Every time we visit, they are attentive to Madison (and our needs). We spent, and still spend, a lot of time in the oncology clinic, and they treat us like family. We know that their job is extremely difficult, and we appreciate everything they do for us and all kids with cancer."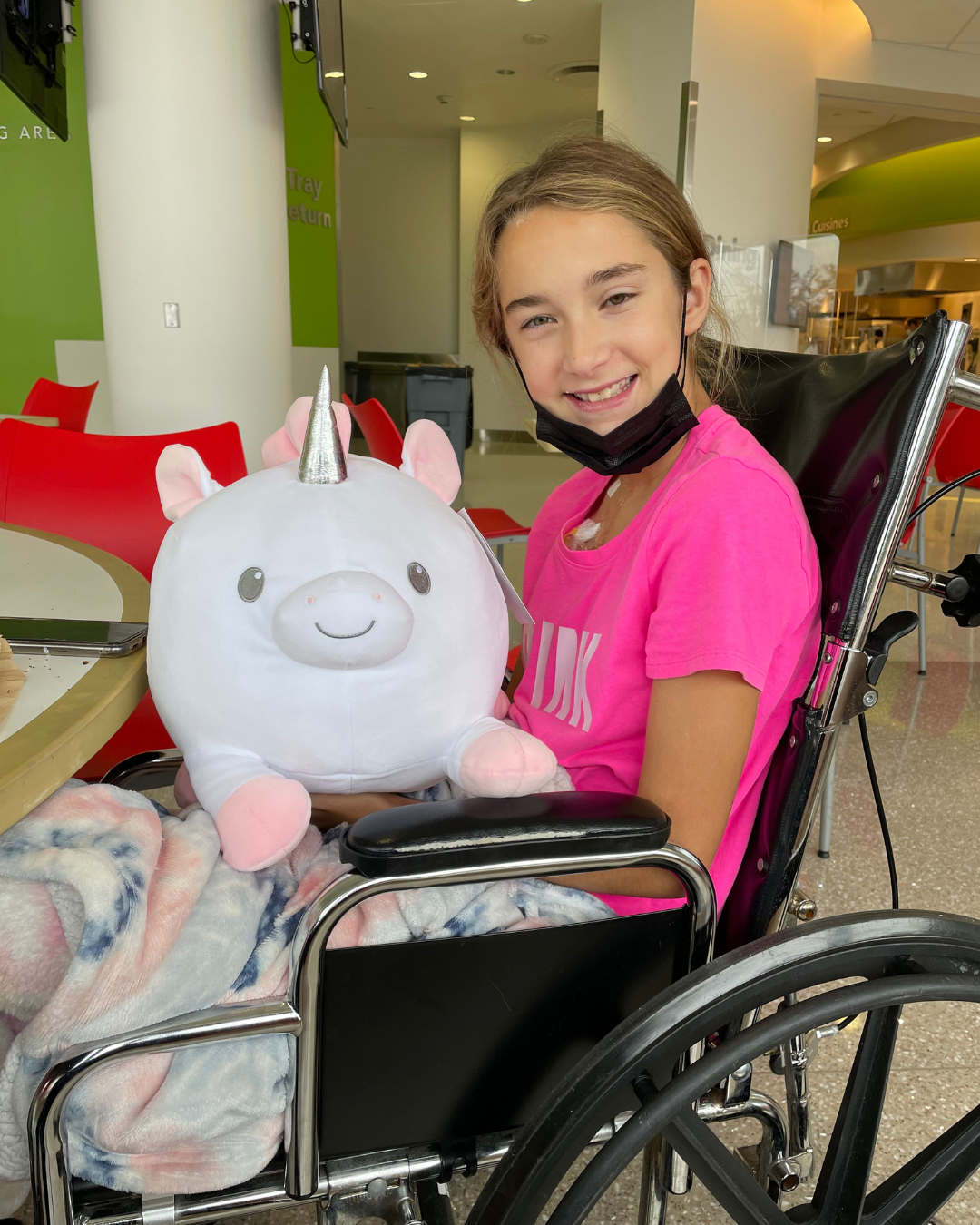 Currently, Madison continues her journey taking oral chemotherapy each day. "We are still fighting the fight," says Erin. "She will have her port removed soon, so we are feeling things are moving in a good direction." The road to recovery is ongoing, but Madison continues to persevere. "We are looking forward to clear scans for Madison so she can go back to being a 'normal' teenager," says Erin. "Madison is also really excited to get back to school this fall, as she was homebound all last school year."
Erin shares that the quote, 'Every day may not be good, but you can find something good in every day' resonates with her and their family. Her advice to other families navigating similar situations is to keep looking for the good. "Even on the really hard days, just try to find something good," says Erin. "It can be as simple as a good movie, a sweet treat, or playing a game."
Madison's story is one of strength and resilience. With a supportive medical team, the love of her family, and her own determination, Madison exemplifies courage and hope.