Mercy's parents received some life-changing news during their 12-week check-in: their baby had an omphalocele, a condition in which the intestines grow outside the abdomen in a round sac. As time went on, she developed what's classified as a giant omphalocele; her liver, gallbladder, bowel, and stomach were all outside of her abdomen.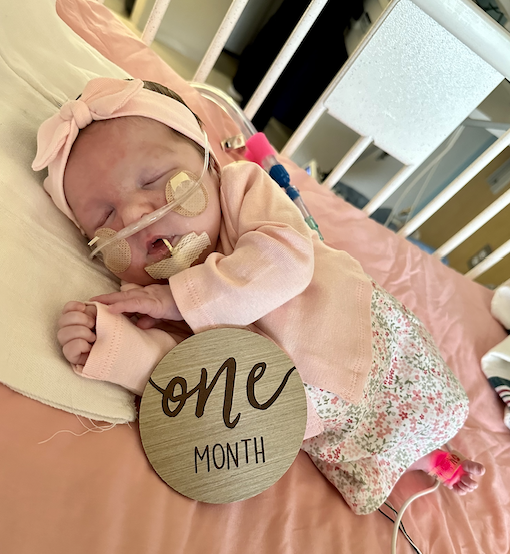 They were referred to Nemours Children's Hospital in Delaware, where they met the medical team that would care for their baby after birth. They underwent extensive testing, and every test came back reassuring, which was a relief because so many birth defects can be associated with an omphalocele. Still, there was a lot of uncertainty about Mercy's outcome until after she was born.
After delivery, Mercy, was diagnosed with pulmonary hypertension and pulmonary hypoplasia, which meant that she had high blood pressure in her lungs and underdeveloped lungs. This is not uncommon in babies with giant omphalocele. The doctors explained that all they could do was wait for her to grow to make more room for her lungs, which could take some time.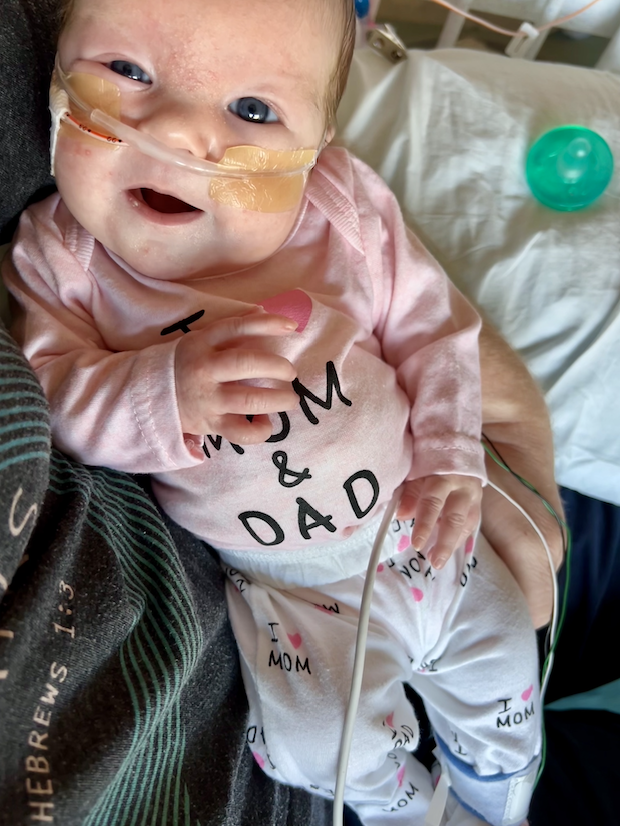 Despite the difficult diagnosis, Mercy's parents were comforted by the accessibility of their Nemours Children's team, who made them feel comfortable with what to expect and provided attention from every department that cared for them.
Mercy's mom Corrie states, "The doctors were responsive and communicated by phone, email, and text, teaching us about Mercy's diagnosis and how we would care for her."
As Mercy grows, her abdomen will grow, and everything in the omphalocele will have room to settle in its place. In addition to belly growing, her chest will grow and her lungs will develop so that we can do a procedure to bring the attenuated abdominal wall muscles together without pushing up on her lungs and making it difficult for her to breathe, or creating too much pressure in the belly.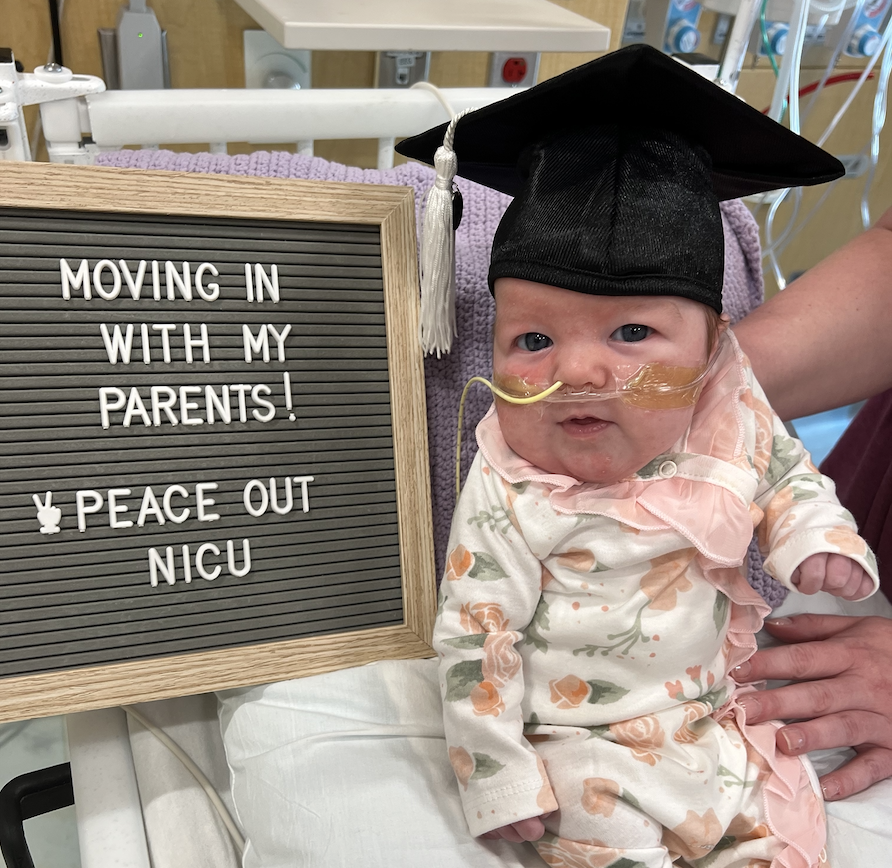 The surgeons estimate that her first procedure will be when she is around 12 months old, when they will repair the omphalocele by stretching the muscle around the organs to hold them in the correct place.
Kids like Mercy with giant omphaloceles have excellent long-term outcomes. We look forward to continuing to care for her once she is discharged from the NICU and over the first year of life as we approach her surgery.
Mercy's family couldn't imagine going anywhere else for their family's care and plan on Mercy living a long, healthy life. Even though they've faced challenges, they are grateful for the care and attention they received from Dr. Margaret Chou, Dr. Joanna Costa, and Dr. Loren Berman, and know that they were in good hands.