Immediately after she was born, A'miyah failed her newborn hearing screening. She was referred to audiology and ENT, and subsequently was diagnosed with sensorineural hearing loss. She was provided hearing aids, but her hearing loss progressively worsened, and hearing aids were unable to provide her with adequate access to sound. This made it hard for A'miyah to connect with her peers in her age group, properly communicate with others, interpret sentences, and pronounce words.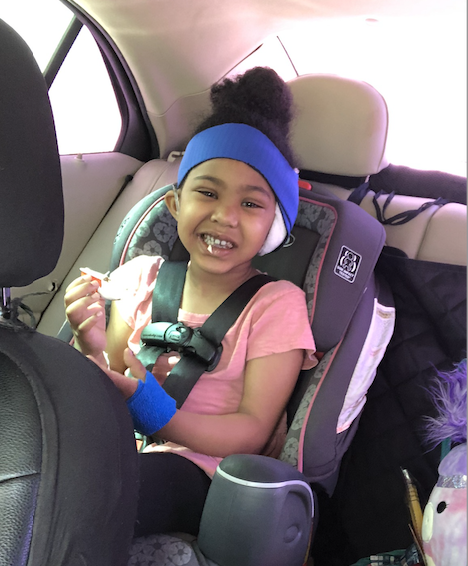 A'miyah was referred to the Cochlear Implant Program at Nemours Children's Hospital, Florida, where she was evaluated by our specialists, and was determined to be a candidate for cochlear implantation. She underwent surgery on her right ear on August 18, 2021, and her left ear on March 8, 2022. Now, with full access to sound with her cochlear implants, she can communicate with her family and peers. A'miyah can now hear things that others may take for granted every day.
A'miyah attends virtual auditory-verbal therapy sessions once a week with a Nemours Children's speech and language pathologist. These therapy sessions assist with learning natural speech and language as part of the cochlear implant program. This also has helped A'miyah excel in math and reading, gain independence and self-esteem, and make friends.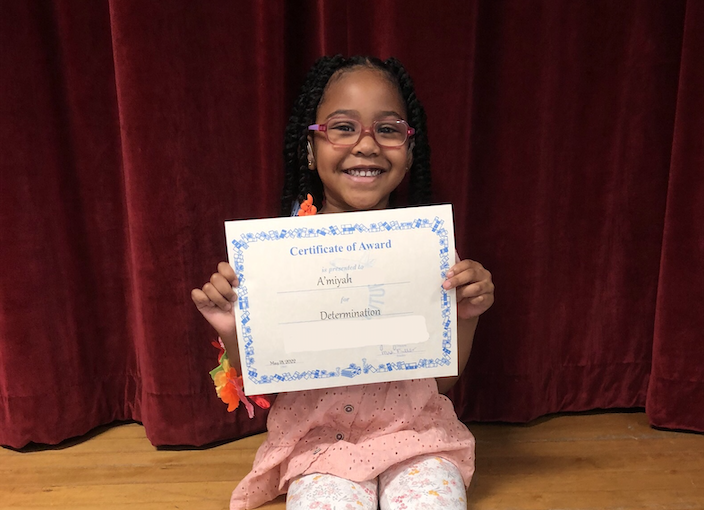 "My daughter's experience with her team of doctors and medical staff, including Dr. Pritchett, Dr. Clancy and speech therapist Megan Nelson, has been nothing short of amazing," said A'miyah's mom. "When in doubt, they consistently made time to explain things in detail and reassured me that A'miyah was in great hands. They always made sure to greet us with a welcoming smile, respecting my daughter's independence while acknowledging her hard work throughout this whole journey."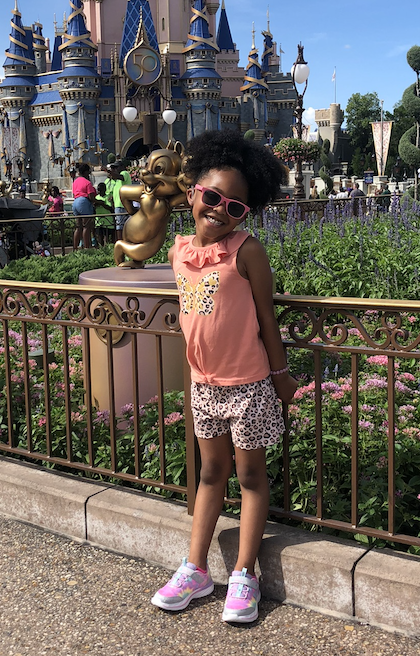 A'miyah wants other hearing loss patients to know that the cochlear implant process is not as scary as they may think.
Her mom adds, "Once your team gains your trust, the sky is the limit. Being a cochlear implant candidate has not only blessed A'miyah with the ability to hear better, but now she has the courage to be independent and daring. Being in a minority group, sometimes there are not a lot of opportunities presented to us as a whole. These experiences will enhance her fearlessness not only to continue pushing for greatness, but to unequivocally grow into a strong, confident, Black woman."