It was a wonderful yet traumatic time in our lives. Even with the support and love from our families and friends, we still felt alone and confused. Who could possibly know what it's like to be told that your beautiful baby boy will be born with a cleft lip and palate?
We were referred to Dr. E.J. Caterson, Chief, Plastic Surgery at Nemours Children's Hospital, Delaware. During our first visit, Dr. Caterson shared with us that his passion for craniofacial surgery had been influenced by his youngest son who had been born with a cleft lip. We immediately felt heard and understood on so many levels. His soft-spoken and kind demeanor, along with his genuine concern calmed our fears. His detailed surgical plan inspired confidence. We trusted him.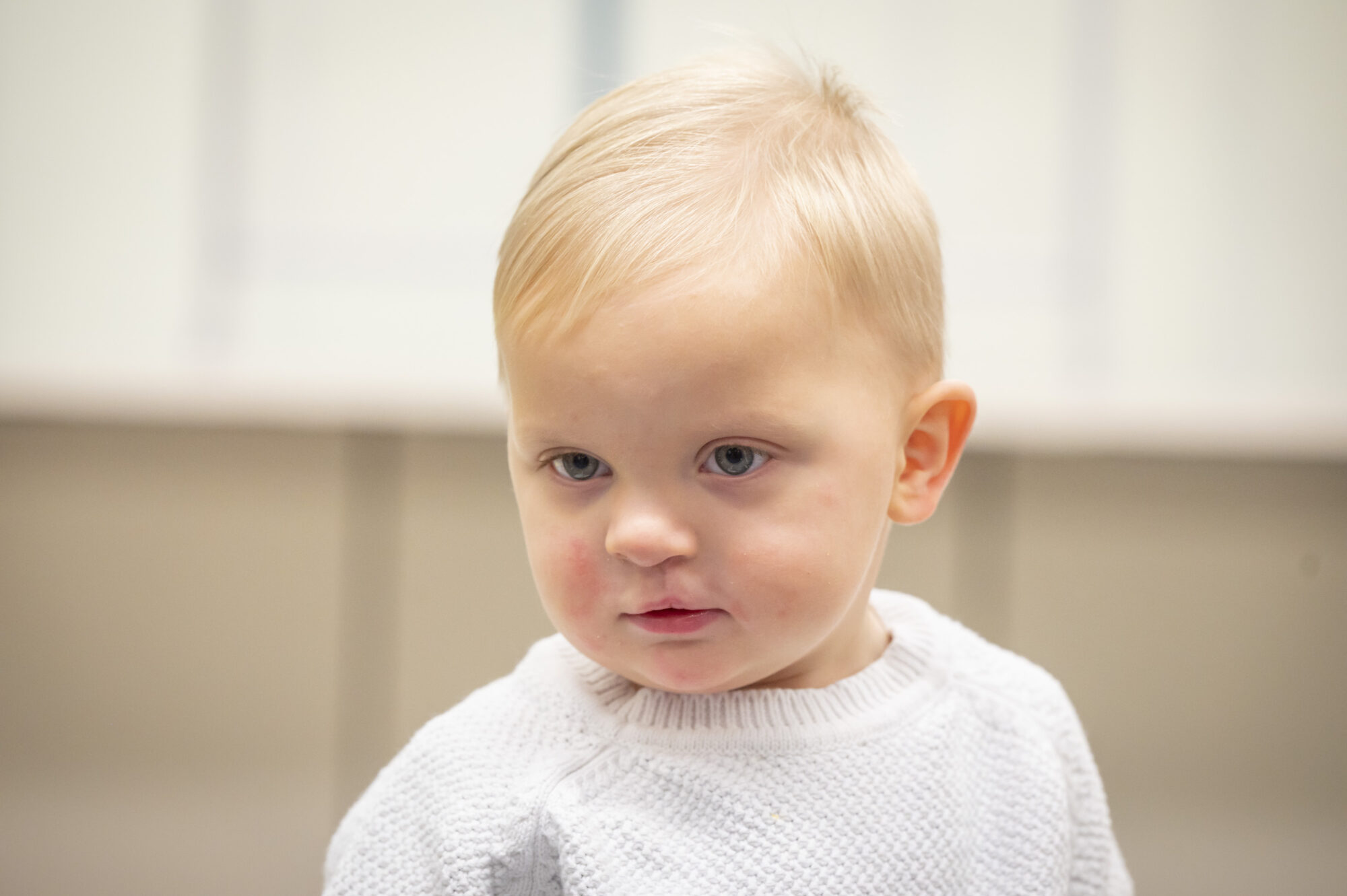 Fred had his first corrective surgery at 4 months. He also had a GPP, which is not done at many institutions. The GPP will reduce his chances of needing a bone graft at age 8 or 9, by surgically creating a bone bridge across the alveolus at the time of the cleft lip repair.
Fred had his second surgery when he was 11 months old. Just like before, we were scared and still learning how to navigate his surgeries and recovery. Dr. Caterson and Kim Giordano, the Plastic Surgery nurse practitioner, were so involved and hands-on with helping us master the ins and outs of what his recovery would require. Shortly after, Kim asked us if we would help other families who are just starting their cleft journey. We were thrilled to help answer any questions or just connect on a level of understanding with families dealing with the same shock and fear we experienced. We are now part of Kim's "Mom Squad", and it feels great to be advocates and a source of support for others.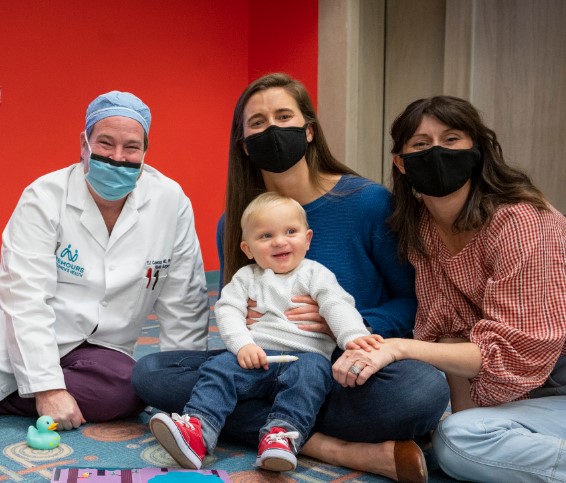 Today, Fred is just like any other 18-month-old. He is a bundle of energy, always in motion and quite the hugger.
To learn more about our Cleft and Craniofacial Care, click here.