This blog post is written by Amy, the mother of Dan, a mucopolysaccharidosis (MPS) patient who passed away in 2016 at the age of 19. Amy is a Nemours nurse and her son's story inspires us and others every day.
When Dan was born in September 1996, we were told he was a healthy baby. He joined his sister, Haley, who was 2 years old and we thought our lives were perfect. We had this sweet little family with a precious little girl and strapping baby boy. We had just moved to a new house, both had good jobs, life was good. As Dan developed, he hit all his milestones except for one; he wasn't talking by the age of 2. He had about 20 ear infections in his first 2 years of life and the pediatrician thought his lack of language was due to him not hearing well. We went to an ENT at Nemours and found out he had moderate hearing loss. He had ear tubes inserted and then we were evaluated for speech therapy. Along with a speech evaluation, he had a global evaluation and everything seemed to be on track but his language.
Speech therapy began in January 1999 and we had hopes that his speech would catch up quickly and life would go on as normal. His speech did not progress and as the therapists continued to evaluate him, he now had a gross motor delay and physical therapy was started. Then a few months later, he had a fine motor delay and occupational therapy was also started. Now he was 3 and it was time for preschool. He started preschool and now, in addition to his delays, he was becoming progressively hyperactive and very impulsive. We had a very difficult preschool year and that spring we decided to start early intervention preschool. While at this preschool he could receive all his therapies and special education. We became increasingly frustrated that nothing we were doing seemed to help Dan.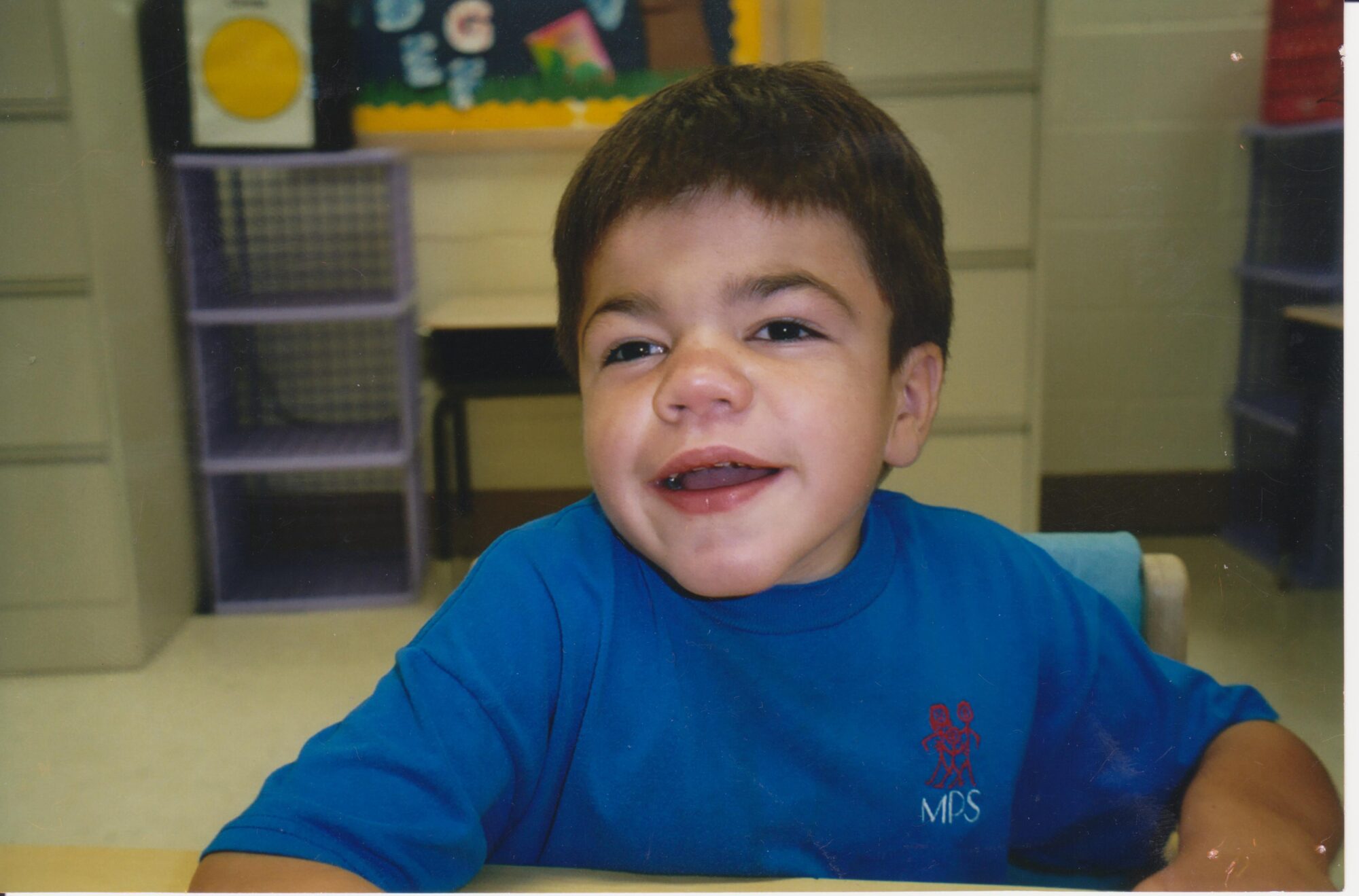 When he was three and a half years old we expressed our concerns to his pediatrician and asked to see a developmental specialist at Nemours. Just after his fourth birthday he had his appointment. She evaluated Dan and referred him to a geneticist just 2 weeks later. This should have been our first clue that things were serious but we tried to remain optimistic. In November 2000, we met the geneticist and that was the day our world changed forever. He told us Dan had MPS, or mucopolysaccharidosis. There are seven types of MPS and Dan had MPS Type II, Hunter Syndrome. He explained it was caused by an enzyme deficiency. It sounded so simple – we just need to give him the enzyme – but it wasn't that easy. There was no enzyme to give. Without the enzyme, Dan's body would build up waste that would progressively damage every part of his body. Hunter Syndrome affects only boys and they estimate there are only 2,000 boys with it worldwide. We were told that the limited population of affected individuals caused limited research for this ultra-rare disease. It was then we started to ask the hard questions. What do we do? How do we fight this? We were told to treat symptoms and problems as they arise. We were told that this disease was progressive and degenerative. That there was no treatment or cure. Then we asked the hardest question of all. Would this affect his life span? We were told that he may live 10 more years. We would most likely lose him in his early teens.
We walked out of Nemours that day different people. We were devastated and could not fathom that the seemingly healthy boy we took for that appointment had a terminal disease. We couldn't fathom that it was the year 2000 and there was a disease that we could not even try to treat. We couldn't fathom how life would be for Dan and our family. We couldn't fathom that he would lose his ability to talk, walk, eat by mouth and do anything for himself. It was all too much to process. We were worried for not only Dan, but for Haley. How do we parent both our kids through this. How do we give both our kids their best life possible – a life they both deserved. When you get a diagnosis like MPS, it affects the whole family.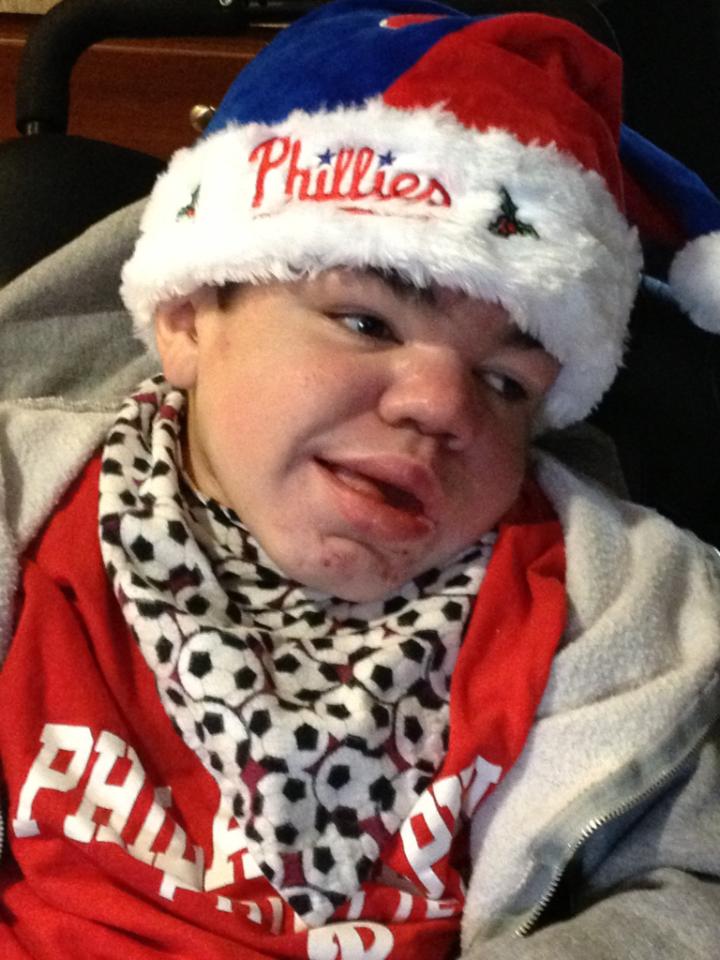 In Dan's early years he was very happy and healthy. Much of his disease presented with behavioral challenges. His activity level was crazy high and he was like the Tasmanian Devil mixed with Inspector Gadget arms. He was incredibly fast, never sat and if his feet were on the floor, he was running. He was physically exhausting and required constant supervision. We adapted our house so he was able to be the boy he was.
During this time, Dan continued to visit University of North Carolina yearly but received the bulk of his care at Nemours. He saw many doctors at Nemours. He had yearly testing to monitor the affects Hunter Syndrome had on him. He had multiple surgeries, procedures, appointments and therapies in his lifetime. He attended a special needs school where he was embraced for just who he was. We worked hard to maintain things for as long as we could. When Dan was 10 years old, a treatment was approved by the FDA for Hunter Syndrome. This was something we never thought we would see in his lifetime.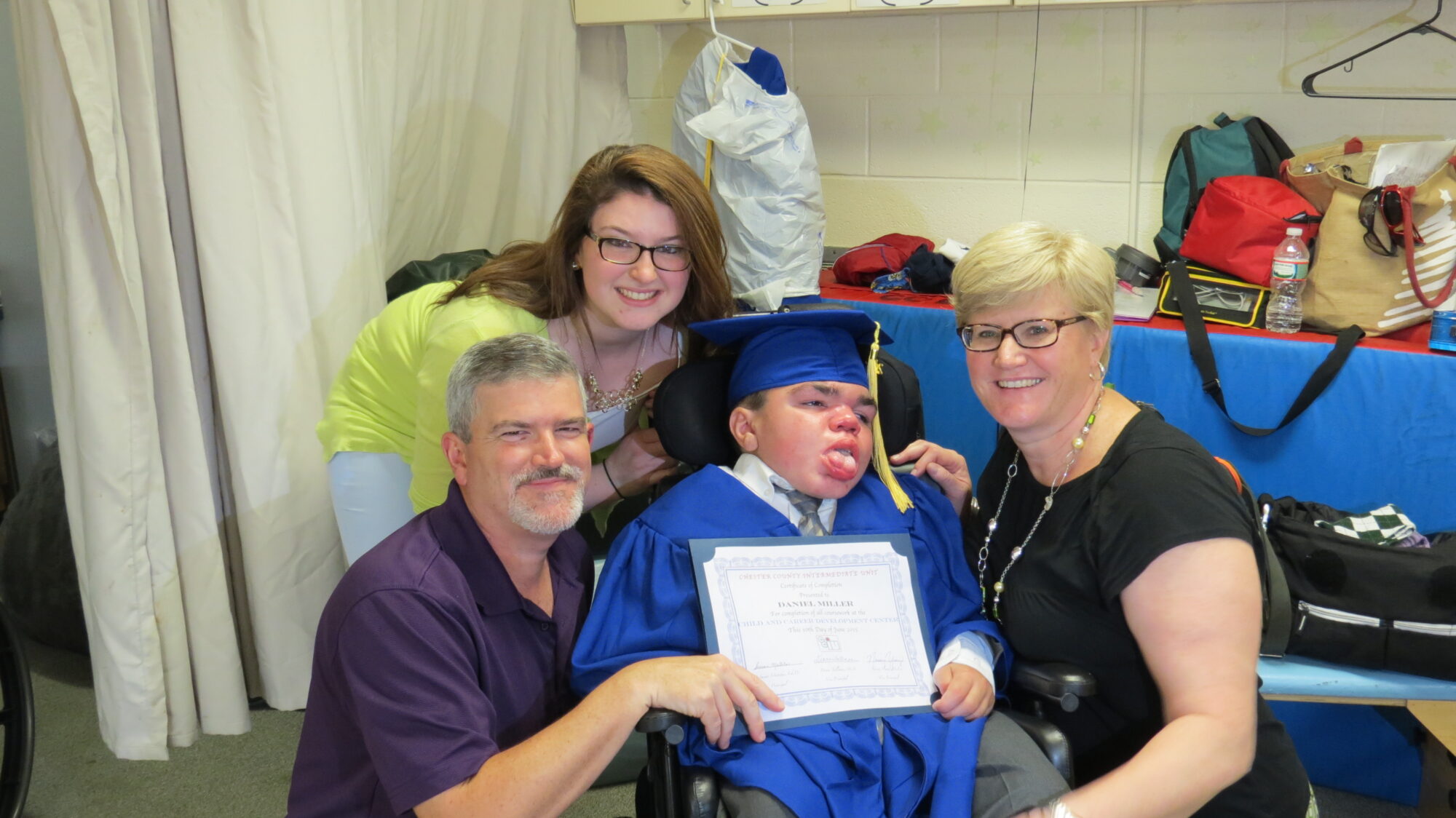 As he got older his medical issues became more pronounced. It was then we started to focus on palliative care for our boy. Palliative care, by definition, is giving someone with a life-limiting diagnosis quality-of-life care. By giving our kids big, full lives, we were already giving them both their best quality of life. With the help of the doctors at Nemours, we were able to give Dan that same quality of life now as his disease began to challenge him more.
We lost Dan on January 16, 2016. He was 19 years old. If you remember from the beginning, his doctor said he may live to be 14. He was 19 and we were blessed with 5 more years than we ever dreamed we would have with our sweet boy. We know this was because of the love and care we gave Dan. It was also due to the love and care he received at Nemours. Dan spent his last 16 days at Nemours, surrounded by Haley, Ray and me.
Dan's Legacy
I am Amy, Dan's mom. I have been a nurse for 33 years. In October 2017, I came to work at Nemours as a staff nurse at the children's hospital in Wilmington, Delaware. I want to give families the same quality care we were given over the 15 years Dan was treated there. Dan's legacy lives on through me and each patient I care for. Ray, Dan's dad, organizes a yearly golf tournament called "Do It Fore Dan." Our family has organized 19 fundraisers since Dan's diagnosis in 2000.
Dan continues to fund researchers and support other families through a family assistance program at the MPS Society. Ray and I do a yearly resident lecture at Nemours with Michael Bober, MD, PhD (Dan's main Nemours doctor) to tell Dan's story. Dan continues to educate physicians to care for other kids with MPS and to also care for their families. Haley is a special ed teacher whose life was so deeply impacted by her brother that she uses the lessons she learned from him to teach her students every day. Dan continues to inspire her to be the best teacher she can be. Dan's life continues for us each and every day.
So on this May 15, smile, wear purple (the official color of the MPS Society), and remember Dan and all those fighting MPS just a little bit more.