When Erin Pitts faced spinal surgery as a teen, she never imagined it would impact her life in other ways.
Diagnosed with scoliosis at a young age, initially the care plan for the Jacksonville, Fla., resident was to pursue a non-surgical approach to correct the curves in her spine using a back brace. When her complex scoliosis proved resistant to treatment, however, surgery became the best option for long-term results.
The experience ended up changing not only her health, but also her career trajectory.
Pitts first learned of her condition in the sixth grade, when she began experiencing intense lower back pain. As her condition gradually began limiting her daily activities, her mom made an appointment with her pediatrician. He referred her to Nemours for an orthopedic assessment, where she became a patient of Eric Loveless, MD, department chair of orthopedics at Nemours and a board-certified pediatric surgeon who performs surgical procedures at Wolfson Children's.
After X-rays, Pitts and her mother found out why her back hurt so often.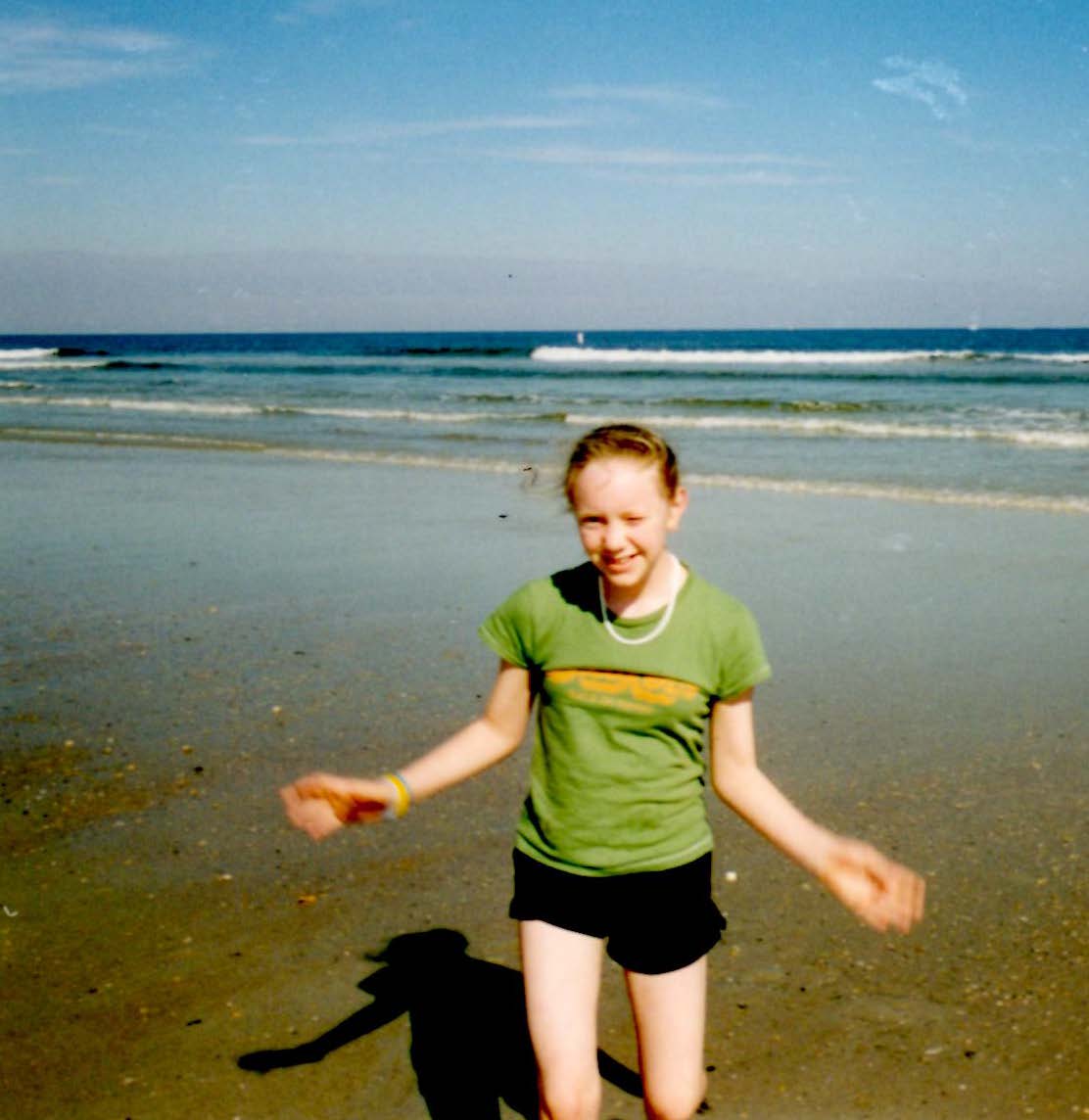 "I had pretty severe scoliosis with two curves in my back," she remembered. "At the time, the treatment plan was for me to wear a back brace for 24 hours a day to move my spine into position over time. Dr. Loveless really comforted my mom through that process. He kept everything lighthearted, and I thought he was so funny."
Pitts remembers trips to the Kids Walk, the bridge over I-95 that connects Nemours and Wolfson Children's, as an escape between appointments, where she and her mother would decompress and not talk about her scoliosis for a change. She had no idea the partnership Kids Walk represented nor the impact both places would have on her life.
After months of wearing her brace, Pitts' spine wasn't showing much improvement. Dr. Loveless scheduled her for spinal surgery to repair the curves at Wolfson Children's right after her seventh-grade school year ended, when she was 13.
"Dr. Loveless was so positive; he asked if I was ready and he brought me back. He joked with me the whole time, and I wasn't scared one bit. I got onto the table and he was making sure I understood what was happening, and I appreciated it," said Pitts.
Pitts stayed in the Pediatric Intensive Care Unit at Wolfson Children's for a few days after her surgery. She was later moved into another room where she could work on physical therapy (PT).
"When I started doing PT to learn to sit up and walk again, my goal was to do laps around the nurses' station," said Pitts. "When I did my first lap, all the nurses cheered me on and were clapping. Because of their attitude and spirit, they made me want to walk. It made me heal so much quicker. Dr. Loveless would come check on me, too, and I don't think there was ever a time he came by when we didn't laugh."
Today, Pitts is a happy and healthy 27-year-old. During her school years, she wanted to be a lawyer. But her experience as a patient at Nemours Children's Specialty Care, Jacksonville and Wolfson Children's Hospital is what drew her in healthcare.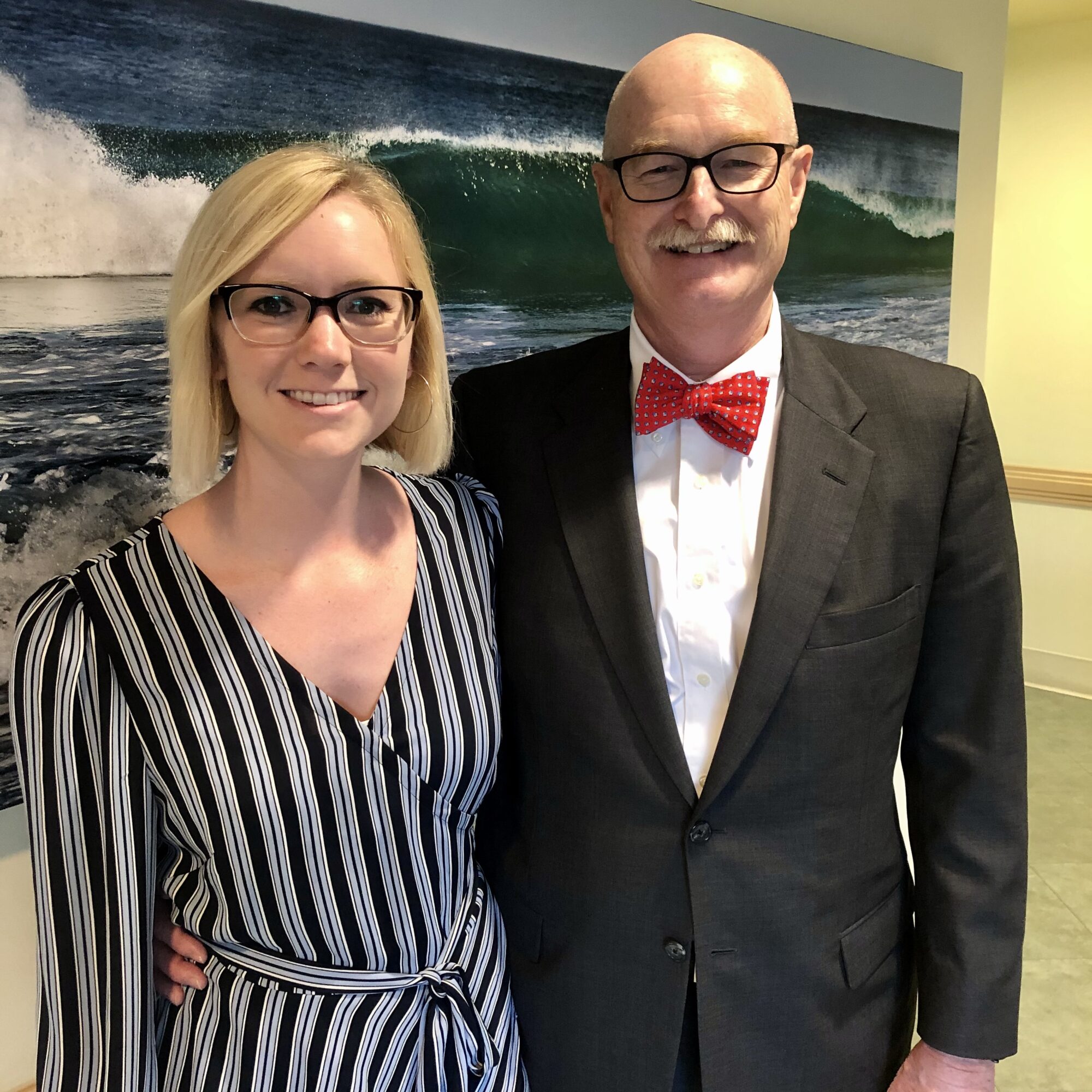 She and her husband, Jared, welcomed a baby boy named Warren in 2020, and she loves her career. Her experience as a patient inspired her to pursue a bachelor's degree in health administration from the University of North Florida, and an eventual internship at Baptist Health, ultimately led to being hired full-time. Pitts is a Human Resources project manager for Baptist Health.
"Just driving by Nemours and Wolfson makes me feel at home, and even more so now that I work at Baptist Health," said Pitts. "We all make an impact on our patients. Even if I'm not bedside, I'm still making a difference, and once that clicked for me, I really felt like I was home."
Celebrating more than three decades of partnership this year, Nemours and Wolfson Children's share an expert team of physicians and clinical staff, including pediatric-trained specialists with deep expertise in scoliosis. Learn more: Nemours.org/HealthyChildhood.